Following the publication of a letter sent to the FBI, SEC, and US Attorney's Office by Rhode Island's Future, we chose to take a deeper look at the players and parties ripping off retired public employees. What we found was a massive mess of money, right-wing ideologues, and the attempted further bail-out of Wall Street at the expense of state and municipal workers that goes all the way to the top and which could end up shaking the foundations of the 2016 campaign in ways not imagined.
One of the figures that appears in this whole fracas is a man familiar to those who have paid attention to the less-publicized elements of that political machine unto itself known as the Clintons, one Marvin Rosen. Ted Seidle wrote in his letter to the federal authorities the following:
As noted in my first report, when asked by the SEC in 2009, ERSRI admitted that Fenway Partners Capital Fund III paid an influential intermediary, Marvin Rosen, of Diamond Edge Capital Partners $262,500 related to this investment and paid the firm a total of approximately $1 million related to four private equity investments. Mr. Rosen was a Democratic fundraiser linked to former President Bill Clinton whose firm earned millions in New York pension fund deals in 2005 and 2006 when Alan Hevesi was state controller. Fenway and Mr. Rosen were also was involved in a pay-to-play controversy related to the New Mexico state pension.
To delve into the history of Mr. Rosen is to journey into the dark underbelly of the Democratic Party, a party that has been co-opted and compromised by Wall Street since the days of Bill Clinton's gubernatorial campaigns, if not earlier. Since the mid-1980's, a brand of "New Democrats" has used the once-progressive mantle of the party to justify the adoption of neoliberal policies that a Reagan or Bush would only dream of trying to foist on the American public, be it "the era of Big Government is over" hollowing out of Welfare and other social safety net programs or "Tough on Crime" minimum mandatory sentencing guidelines. This cuts to the core of your standard DINO (Democrat In Name Only), be it Bill and Hillary Clinton or Gina Raimondo.
When one writes about Marvin Rosen, they must be cautious because of his tendency to sue over bad press. As such, what follows is copy from sources that have previously withstood the Rosen wrath. The first comes from the book Kentucky Fried Pensions by Chris Tobe, who kindly shared his materials with us to complete these stories. Tobe has been covering a similar pension scheme in the Bluegrass State and says the following:
The most colorful placement agent firm, hands down, is a small operation called Diamond Edge Capital Partners LLC led by Marvin Rosen. Eileen Kotecki, who was Al Gore's and John Edwards' main Presidential fundraiser, worked there for a time. [i] Glen Sergeon, a Diamond Edge partner and a former trustee of the New York Teachers' Retirement Fund, collected around $5 million from private equity firms and hedge funds doing business with the Kentucky Retirement Systems (KRS). Sergeon used the money to buy a lavish Fifth Avenue condo. [ii] Forbes reported that, in addition to Kentucky, Diamond Edge was involved in the New York pay for play scandal: "Diamond Edge Capital Partners is another firm that was paid–$6.8 million–by money managers for lining up work with New York. In 2008 Sergeon joined Diamond Edge, where he teamed up with Marvin Rosen, a company partner and the former Bill Clinton fundraiser who arranged Lincoln Bedroom sleepovers for big donors. Later that year Sergeon landed Diamond Edge its first business with Kentucky." [iii] Rosen and another Diamond Edge partner, Marc Correra, are being sued for their role as placement agents in New Mexico. [iv] Marvin Rosen as late as 2013 has been disclosed as a placement agent in Rhode Island. Pro Football Hall of Famer Lynn Swann has also worked for Diamond Edge.
But the most colorful Diamond Edge partner was Kenneth Ira Starr, known as Hollywood's Madoff. [v]  Currently serving a seven-year prison term, Starr managed the money of celebrities like Al Pacino, Uma Thurman and Lauren Bacall. Starr engineered a $33 million Ponzi scheme to swindle his clients and to impress his much younger, ex-stripper wife, Diane Passage. [vi] He was featured on the CNBC television show "American Greed" which focused on his rip-off of Sylvester Stallone and his obsession with, and subsequent marriage to, a pole dancer. [vii]
[i] http://www.bloomberg.com/apps/news?pid=newsarchive&sid=atwTqj6OjY7U How Pension Placement Agent Exploited Political Ties, Martin Braun & Gillian Wee: May 18, 2009
[ii] http://observer.com/2011/07/secret-agent-glen-sergeon-sells-in-the-village-buys-in-harlem/
[iii] http://www.forbes.com/forbes/2011/0523/features-pensions-glen-sergeon-auditors-secret-agent_3.html
[iv] http://www.bloomberg.com/apps/news?pid=newsarchive&sid=atwTqj6OjY7U
[v] http://www.huffingtonpost.com/2011/03/03/ken-starr-hollywoods-mado_n_830918.html
[vi] http://www.huffingtonpost.com/2011/03/03/ken-starr-hollywoods-mado_n_830918.html
[vii] http://www.cnbc.com/id/45554694
Of course, this begs the question what exactly is a placement agent?
Investopedia defines the term as "An intermediary who raises capital for investment funds. A placement agent can range in size from a small one-person independent firm to a large division of a global investment bank. Professional placement agents are required to be registered with the securities regulatory agency in their jurisdiction, such as the U.S. Securities and Exchange Commission. A placement agent operating in the U.S. must be registered as a broker or dealer." When I discussed this with Tobe, he explained it as a job that has almost totally ceased to exist in the post-Citizens United era, but before then a placement agent functioned as a middle-man for big capital.
But that is only scratching the surface of Rosen's history. Jeffrey St. Clair and the late Alexander Cockburn of CounterPunch! also have covered Rosen in their multi-decade stories about the Clintons. Their story, titled Clinton and the Cuban Fixer, is an impressive read worth the time. They write:
Marvin Rosen cut his teeth in Democratic Party politics back in 1980 when he was the Florida coordinator of Sen. Ted Kennedy's doomed effort to wrest the Democratic Party nomination from Jimmy Carter. Though Kennedy did badly, Rosen proved himself a whiz at beating the bushes for money. By 1984 he was the leading fundraiser for Fritz Mondale. In 1988 Rosen served as finance chairman of the Dukakis campaign and, during the cash-strapped days of Clinton's 1992 bid, was personally solicited by Gov. Bill himself to raise money, and celebrated the inaugural victory in the company of the Clintons and the Gores. Seeking to capitalize on such a long investment in time and effort, Rosen opened a D.C. office for his law firm in 1993 and immediately hired Ron Brown's son Michael to be his director of legislative affairs. He also recruited Ted Kennedy's new wife, Victoria.
They go on to explore Rosen's connections to the infamous Cuban exile community located around Miami and other parts of Florida. For those readers who are unfamiliar, this bunch has a rather checkered past, including hair-brained anti-Castro efforts that date back to the darker days of the Cold War along with a bevvy of good-old-fashioned corruption and pollution of the Florida Everglades.
Another Cockburn/St. Clair piece featuring Rosen, excerpted from their book Dime's Worth of Difference: Beyond the Lesser of Two Evils and titled All for Oil, Oil for One, explains the connections between Rosen and major fossil fuel corporations that have been looking to drill for oil in the Arctic National Wildlife Refuge and build a variety of pipelines across America, giving a great insight into why the Democrats are all in favor of the Burrillville natural gas plant despite sound science proving it would be a calamity.
ARCO [Atlantic Richfield Company]– the prime beneficiary of the new Alaskan oil bonanza–is one of the preeminent sponsors of the American political system. The oil giant maintains a hefty federal political action committee. In the 1996 election cycle, the ARCO PAC handed out more than $357,000.  But this was only the beginning. Over the same period, ARCO pumped $1.25 million of soft money into the tanks of the Republican and Democratic national committees. The company contributed at least another $500,000 in state elections, where corporations can often give directly to candidates. At the time, Robert Healy was ARCO's vice-president for governmental affairs. On October 25, 1995, Healy attended a White House coffee "klatsch" with Vice-President Al Gore and Marvin Rosen, finance chairman of the Democratic National Committee. A few days before the session, Healy himself contributed $1,000 to the Clinton/Gore re-election campaign. But from July through December of 1995, largely under Healy's direction, ARCO poured $125,000 into the coffers of the DNC. [Emphasis added]
Need more be said?
The late Christopher Hitchens, for all his drunken sliminess and apologias for the Bush presidencies, did have a moment in his career where he contributed something useful by publishing his pamphlet No One Left To Lie To. In that slim volume, issued in the midst of the Clinton impeachment fiasco, he laid out an explanation for the Clinton strategy of triangulation, a term coined by the right wing political consultant Dick Morris. Hitchens defined it as such in a Book TV interview on C-SPAN 2: "Triangulation is three-card monte… You steal the Republican Party's program, adopt it for the Democratic Party, hope you can bring the Republican Party's donors along with you, which you often can, then you are faced with the task of shoring up or reassuring your own constituency, and that is done by means of a sort of cheap and superficial political correctness." It can be said without much argument that this can very well sum up the Raimondo ideology very well, a miasma of reactionary ideals covered up by a clever game of neoliberal identity politics that passes doing the bare minimum for women's rights as feminism. This also goes for her pension policies that benefit Wall Street while robbing Main Street.
Of course, all these points also can be applied with no modification or rejoinder to Hillary Clinton.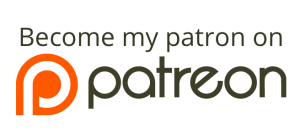 Follow the money on the Raimondo pension scheme: Marvin Rosen

,