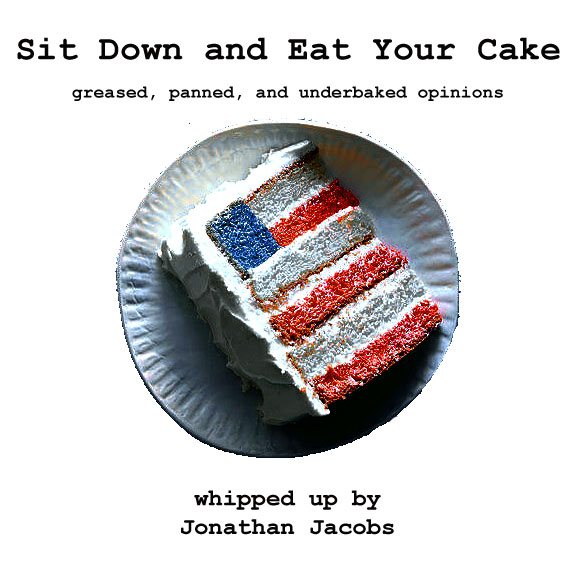 In Bob Plain's recent post, Stenhouse attacks Tanzi and Fogarty with mailers, we learned that the CEO of Rhode Island Center for Freedom and Prosperity is using his tax-exempt, social welfare organization, The Gaspee Project, to send out literature warning House District 34 voters against the dangers of voting for Democratic Representative Teresa Tanzi. As there is no Republican candidate on the ballot in November, the anti-Tanzi lit-piece calls on people to vote instead for Democratic primary opponent Ewa Dwierzynski.
I suppose, with some effort, I can find a way to understand the strategy of a Republican – er, sorry, multi-partisan –  organization attacking a progressive incumbent who represents a more affluent region of South County by supporting her more conservative, Democratic Primary opponent. However, the tactic, like so much of what Stenhouse does within the ALEC-inspired, hyper-capitalist, houses of money-worship over which he ministers, is ham handed. Take, for example, the mailer's graphic image color scheme. It meant to inspire fear and uses a color pallette faintly reminiscent of the poster for Wes Craven's original A Nightmare on Elm Street. Except, instead of distressed, hand- stenciled lettering for the copy, the ominous and empty cliches are typed using drop-shadowed, Trebuchet font.  And, instead of finding a photograph of Representative Tanzi depicting her as nefarious, or even as maladroit, the gray-scale shot of Tanzi is her smiling General Assembly website picture, Photoshopped to look like a missing person from an episode of Unsolved Mysteries. What is more, is that the call to action – "Vote for Ewa Dwierzinski" – is in an ectoplasm shade of green, floating over the tarmac-colored background and standing out as if she is the terrifying perpetrator who allegedly caused Teresa to disappear.
However, I am grudgingly willing to overlook form, if function is excellent. If the design is not inspiring, then perhaps the content is.
Is it?
No.
The entirety of the thread of propaganda hinges on how Tanzi's vote for tolls on trucks will somehow raise prices on groceries for your family. How? Because rigged system! No facts. No statistics. No data. No surprise here. In fact, by substituting dysphemisms for debate and saying Tanzi supports a "rigged system," and is a part of a "corrupt special interest majority," Stenhouse insults the electorate. The social welfare organization implies that voters are unable to follow the debate through to the end, concluding for themselves whether or not a market-driven solution for repairing roads, paid for by the special interest group most responsible for the damage done to public thoroughfares, constitutes a "rigged system" and being a part of a "Corrupt special interest majority."
What is ironic, is that Teresa Tanzi is among a handful of Rhode Island lawmakers who prioritizes pragmatism over politics and people over profits. She puts her own agenda dead last, preferring to weigh the pros and cons of issues and voting what the outcome of her debate concludes to do the most good, while resulting in the least harm. What Mike Stenhouse calls defying the will of the people and businesses, and harming economic growth, many Rhode Islanders see as refreshingly good governing.
Representative Tanzi has survived and thrived as a progressive Democrat in a chamber led by Democrats of a more Reaganesque variety. In spite of her left-leaning convictions, Tanzi has managed to earn the respect of House Leadership even after abstaining from voting for Nicholas Mattiello when he sought the Speakership following Gordon Fox's resignation preceding his indictment. While others who abstained faced committee reassignment or primary opponents sponsored by leadership, Tanzi was assigned a seat on House Finance.
Furthermore, her record of key sponsorship does not remotely reflect supporting a "rigged system." House Bill No. 7080: "Permits the town of Narragansett to establish a tangible business property tax exemption for local small business owners in an amount not to exceed thirty-five thousand dollars ($35,000)." So, she supports local small businesses. House Bill No. 7152: "Allows for property tax and motor vehicle tax exemption for veterans and their spouses." So, she supports veterans and their families. Possibly the most telling bill of which she was key sponsor, however, was House Bill No. 6066  SUB B entitled "An Act Relating to Reporting and Accountability – Taxation – Rhode Island Economic Development Tax incentives Evaluation Act of 2013. This comprehensive structure, requiring thorough oversight of corporate tax incentives for Rhode Island economic development (I assume most of you have heard about 38 Studios?), is the opposite of corruption. So, Mr. Stenhouse, if you please, just sit down and eat your cake.
Stenhouse's tactic is weak and predictable. It fails to provoke thoughtful voting. It fails, even, to be clever. And, as one who has a modicum of experience with political wetwork, it is poorly timed. If, in fact, the purpose is to help Tanzi's primary opponent, it should have been sent weeks ago. Never go negative late. If a campaign is going negative, it has to go negative early or it looks desperate.
Most voters do not read the fine print. They do not know that a Republican, corporate interest backed, 501c(4), social welfare organization is responsible for the last-minute, hit-piece. They do not know that this type of electioneering is borderline section 527 status group activity. The fact that this actively dissuades debate of the actual issues, while limiting factual information, invites the argument that the Gaspee Project is not promoting the social welfare of the targeted recipients of the mailer. Rather, it is promoting the welfare of the unnamed donors and corporations who fund it. The candle in this shadow-money, social ill-fare, sender of political nasty-grams, is that it is conducted so poorly, it will probably do little or nothing to affect the race in Rhode Island House District 34. What it does do, however, is further expose just how feckless Mike Stenhouse and his think-tank / campaign action group really are.
Gaspee gasps for breath in attempt to attack Tanzi

,