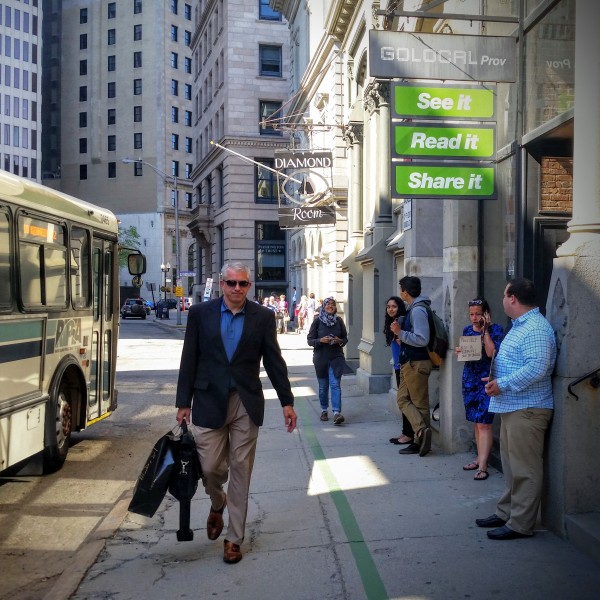 GoLocal, a local online news blog, "has a history of dehumanizing stories related to the poor and homeless" said protesters outside the news blog's downtown offices on Tuesday. The news site's latest headline, "Panhandling continues to plague Providence", was too much. They organized a panhandling protest.
What the headline means, says Curtis Pouliot-Alvarez, staff attorney at Rhode Island Center for Justice, is that, "they don't consider these people human. Instead they're calling them an illness and a scourge on society.
"The real problem is poverty and the systems that create poverty" said Pouliot-Alvarez, and that's what needs to be changed."
Pouliot-Alvarez was joined by Shannah Kurland, a community lawyer at PrYSM and several others in congregating outside the GoLocal offices and asking passersby for money, "to buy GoLocal a heart."
No one gave any money while I was there, and GoLocal never left their basement offices to talk to the protesters.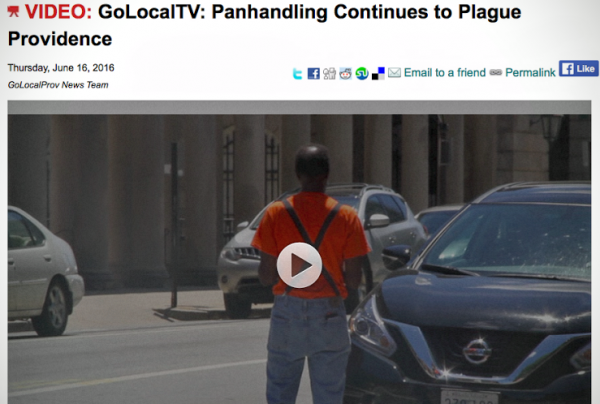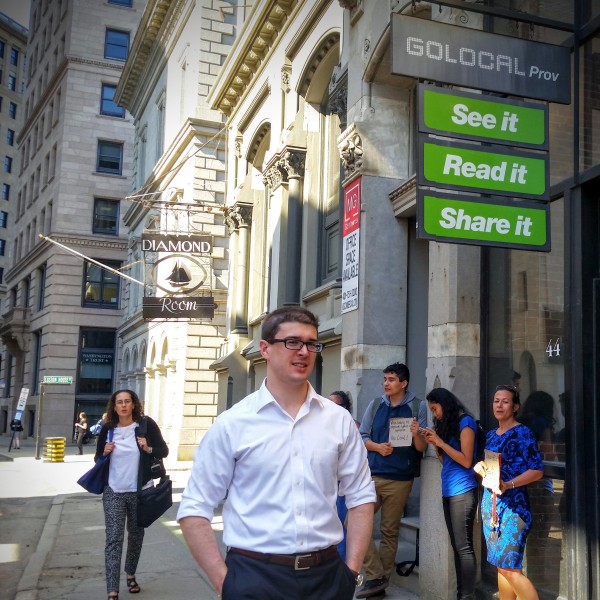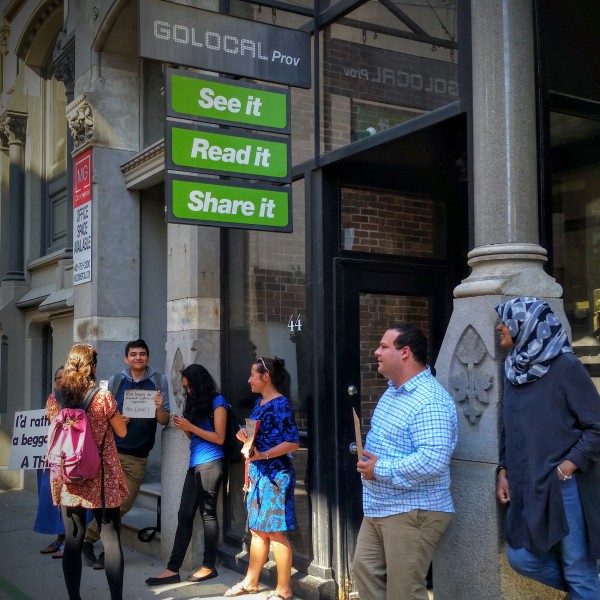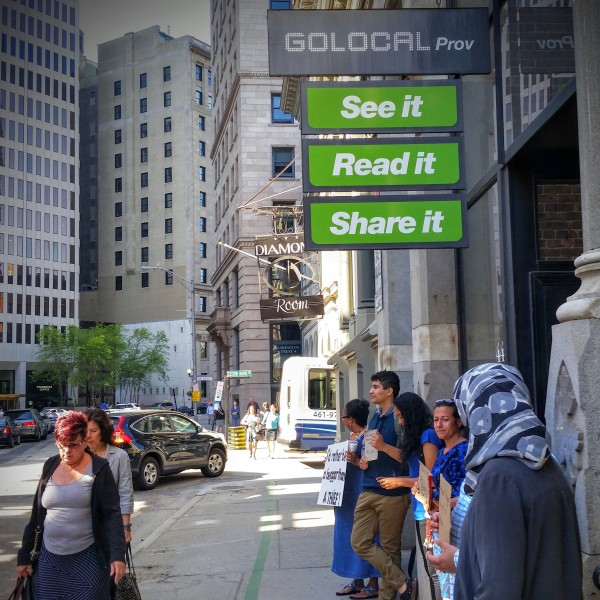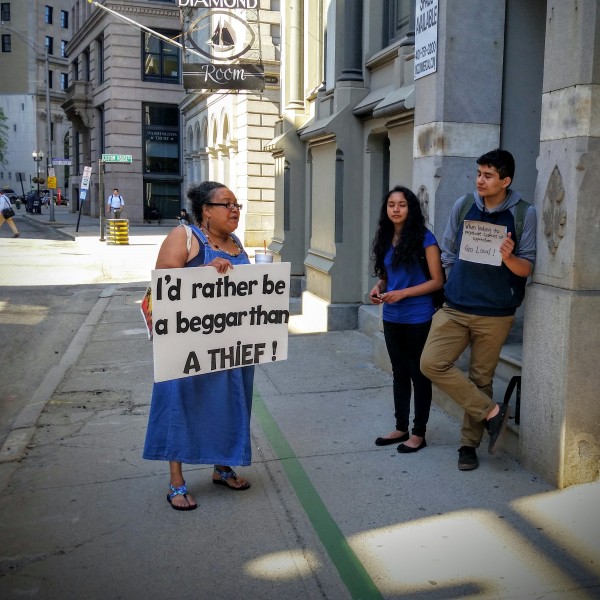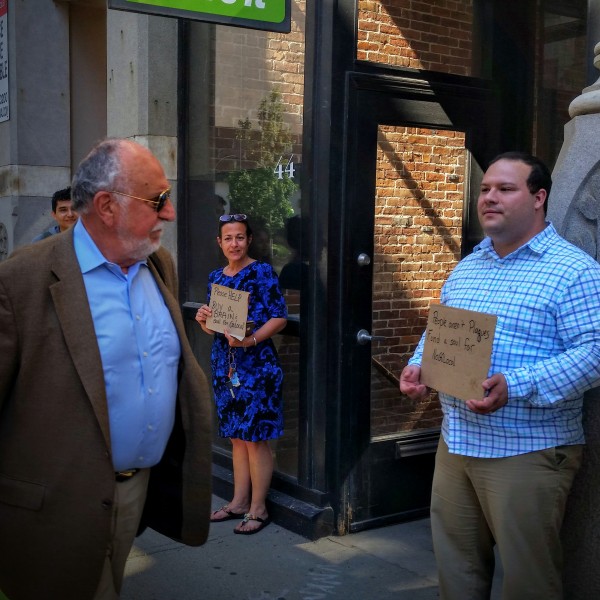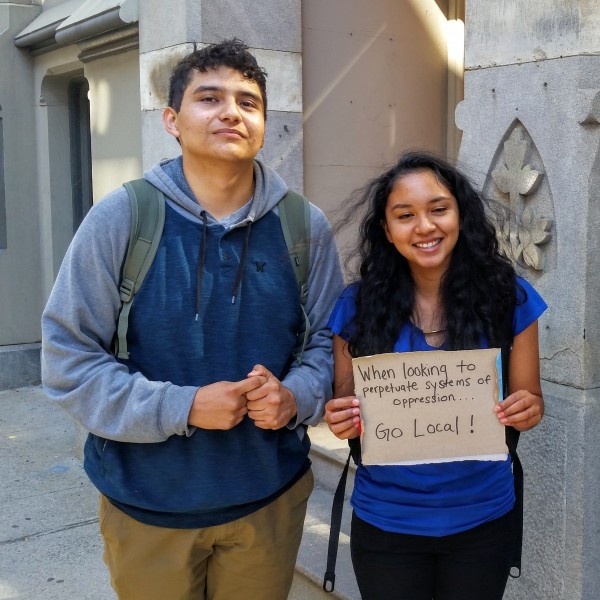 GoLocal's 'Panhandler Plague' piece sparks protest

,