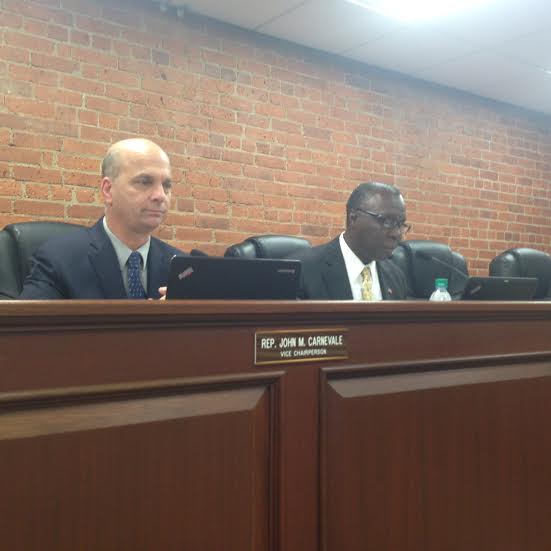 Rep. John Carnevale will have to prove to the Providence Board of Canvassers that he lives in the district he represents.  The two-person board of canvassers agreed today that "there is reasonable cause to suggest that John Carnevale … is not in fact eligible to vote," according to a verbal draft of the resolution compelling the board to investigate the matter further.
Brandon Bell, chairman of the state Republican Party, challenged Carnevale's residency following a WPRI investigation that showed Carnevale spends significant time at a home he owns in Johnston and rents out the house in Providence where he says he lives. "My basis is really the basis that channel 12 reported on in their investigation," said Bell.
There isn't a high bar for Carnevale to prove that he lives in Providence. According to state law, he will need only to prove that he hasn't voted elsewhere and that his cars, credit cards, bank accounts, insurance, tax filings, any businesses he may own and any criminal record he may have coincide with the Providence address.
Carnevale, who has declined to discuss the allegation, was not at the meeting. It's unclear if he will have to appear at the subsequent hearing on his voting and candidacy eligibility. That hearing is likely to happen in July, after the deadline to file for candidacy.
A certified letter will be sent to Carnevale alerting him of the proceedings. I asked Claudia Haugen, chairwoman of the board of canvassers, to which address for Carnevale the letter will be sent.
"It would go to, I'm sure, the Providence address," she said, with a smile.