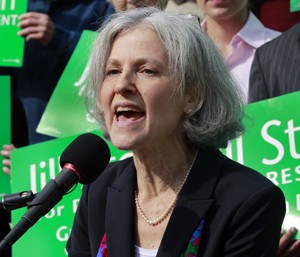 Green Party Presidential Candidate Jill Stein brings her Politics of Courage Tour to Local 121 in Providence at 4 PM on Thursday October 11.
Dr Stein has been speaking to crowds all across the country, including providence on a rainy day this summer.  Her message of Green jobs, national security based on peace not the military industrial complex, medicare for all, and a strong effort to rein in climate change through green infrastructure is what people want to hear in this election year of our discontent.
The 1% are not listening still, and it is refreshing to have a candidate for the people on the stump so that we can cast a vote proudly for the candidate of our choice.
Come hear Jill Stein.  It is worth the price of admission.
Jill Stein Politics of Courage Tour – Providence, RIWhen: Thursday, October 11 at 4pm
Where: Local 121, 121 Washington StreetJill Stein will talk with supporters and answer the tough questions that other candidates won't.  Bring your friends and family to meet Dr. Stein and other Greens and supporters in your area. 
Contact information: