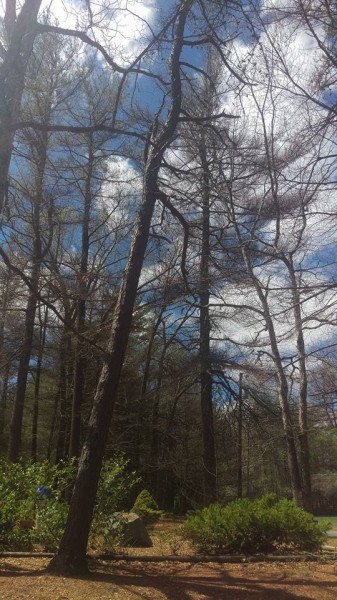 Glocester, a small town nestled in the woods of northwest Rhode Island and mostly ignored by all political candidates, the General Assembly and the rest of the state's population except maybe around the 4th of July for our irreverent Ancients and Horribles Parade. So much of what is good about Glocester shows itself every July 4th. The politicos come out in droves, people line the streets and the town's people play the role of good hosts.
The parade reflects the major happenings of the town – this year part of the focus will be on the fight against the Clear River Energy Center and keeping northwest Rhode Island free from the goliath, Invenergy, and all the horrors that will be associated with it. There will be two different floats entered with that theme. Literature will be handed out and I am sure there will be plenty of support. Along the route to come into the town people should take note of all of the NO NEW POWER PLANT signs that are everywhere.
All of the big wigs should be in attendance, Governor Gina Raimondo, Senators Jack Reed and Sheldon Whitehouse, Reps Jim Langevin and David Cicilline, among others. They will all wave and smile knowing that this very well maybe their only appearance in the town for the entire year.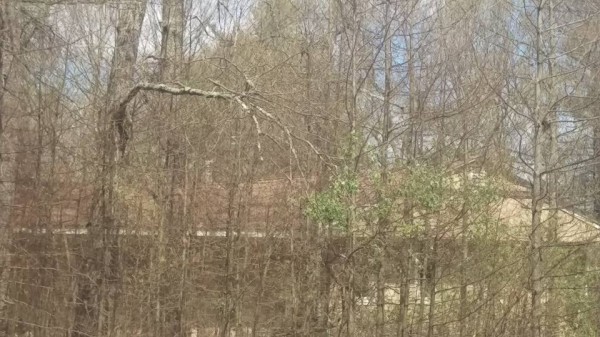 In addition to the parade, there is a quaint and very manageable fair for the townies. It is environmentally friendly, and a perfect place to take the young'ns. The neighboring Purple Cat Winery and Philanthropy Tea and Wine is a great visit where you can buy some unique gifts and keep the kids happy with ice cream. Of course the adults can relax in the rustic atmosphere and have a perfect glass of wine while experiencing all that is good about our small town.
When talking about Glocester it is unfortunately hard not to talk about the bad, and the bad is the politics. Our Town Council is made up of 5 men, no Democrats, who do not serve the people of the town. Citizens are not happy. The town council does not engage with their constituents, they do not communicate well, they do not return calls or work to be good stewards for the people. They avoid anything and everything that may be the least bit controversial including learning about Invenergy and what is at stake for Glocester. They refused to take seriously a requested resolution on gun reform. They prefer to table anything that may require any kind of public input that goes beyond the typical zoning approvals and and occasional public works project. We will see how this plays out in November – there are 10 people vying for 5 slots and I anticipate there may be some upsets.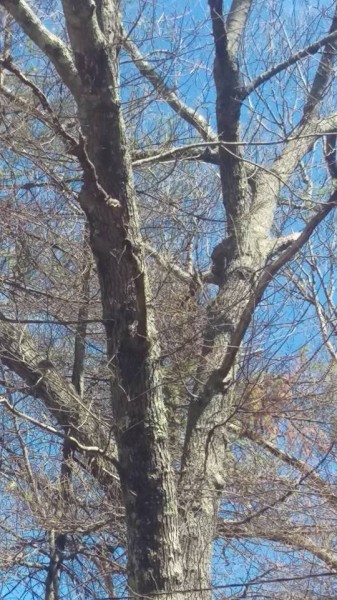 This is also a wake up call to the Democratic leadership of the party – there is none! From Dem Chair Joseph McNamara to Senator Paul Fogarty, no one attempts to engage local democrats in conversation – why is that? I for one have no idea as no one will return my calls and emails to answer that question.
The ugly this year is REALLY UGLY. Our small town has been decimated with a gypsy moth invasion. The caterpillars ate everything. All of our beautiful, maples, oaks and even our hearty pines were demolished. The trees are naked as if there was some type of nuclear attack. The blight was all the rage on our very active Glocester Facebook page. People commiserated on how depressing our local scenery is. And now all those slimy disgusting caterpillars have turned into pesky moths, flying everywhere and being a major nuisance.
Also, while talking about how ugly it is, it's hard not to mention all of the TRUMP signs that our good neighbors have up – they are everywhere. With that ugly are also signs of hate and bigotry that goes along with many of those who support him. Our town, made up of
about ten thousand people, is 99 percent white. There is not much good about the diversity here, and the Trump appeal is quite frankly alarming.

Greetings from Glocester: The Good, the bad and the ugly

,