As the sun was setting and temperatures dropped, over seventy workers and supporters took to the sidewalks with illuminated "Yes We Can! $15" signs chanting in both English and Spanish outside Blackstone Valley Community Health Care (BVCHC). According to their press release, the workers help to "deliver primary care to low- and moderate-income families primarily from Pawtucket, Central Falls, and the surrounding regions," and are members of SEIU District 1199NE.
"We're here," said Kelly Medieros, who has worked for BVCHC for ten years, "because we want fair wages and affordable health care."
In a written statement, Anabel Garcia-Campos, an Administrative Medical Assistant, said, "many of us who work here can barely afford to live—some employees earn less than $25,000/year, and we have to pay $5,000 for family health care."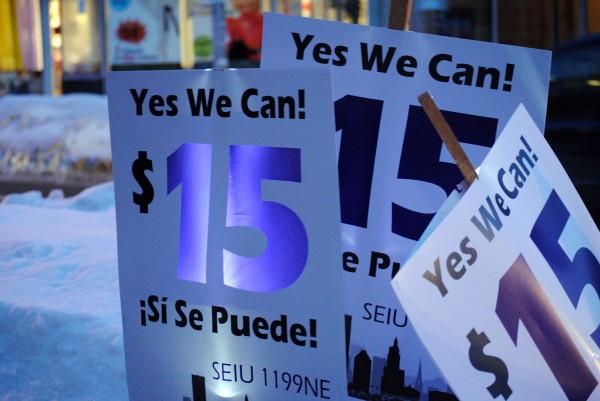 BVCHC has been expanding recently, capitalizing on the increase in business the health care provider has received under Obamacare. The number of patients served by the company has increased to over 15,000.
"We're bursting at the seams," said BVCHC executive director Raymond Lavoie.
To meet demand the company has constructed of a new building in downtown Pawtucket for nearly $7 million and purchased another building for $1.4 million in late 2014.
"Management can definitely afford to pay us living wages," says Anabel Garcia-Campos, "but while they're getting richer, they're leaving us behind!"
Christine Constant, a registered nurse, said in a statement that "low wages and high turnover take a toll on how we do our jobs" and says that a living wage and affordable health care will "stabilize our workforce so we can keep providing consistent, high-quality health care for our community."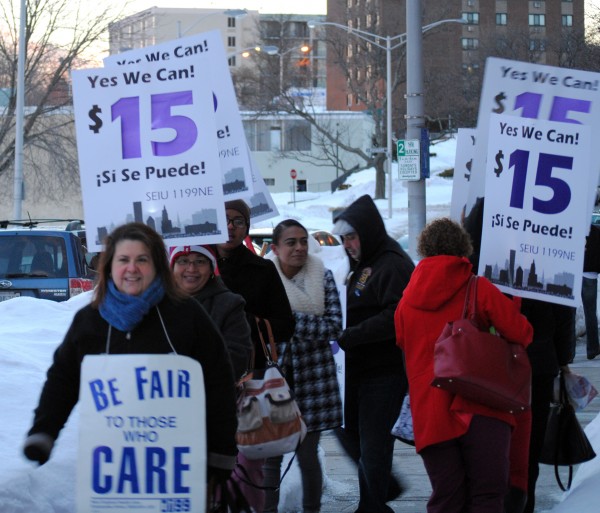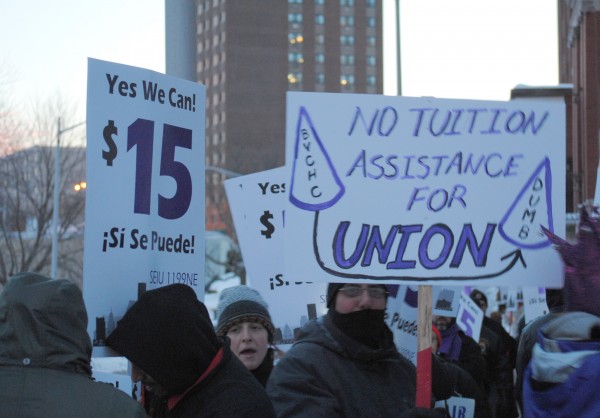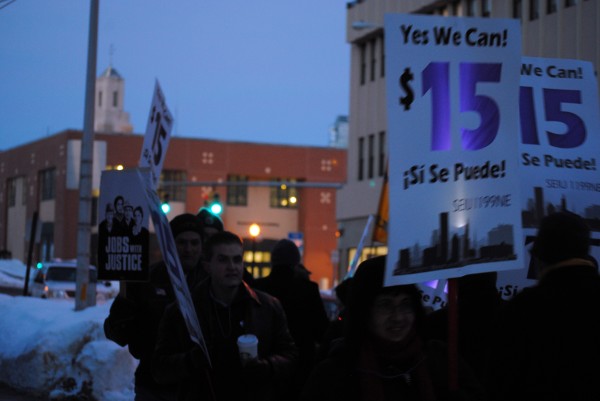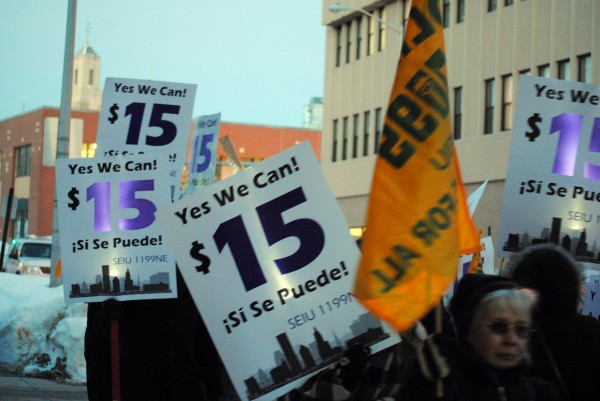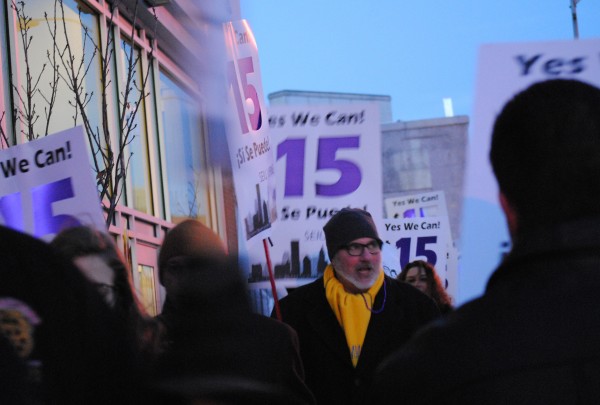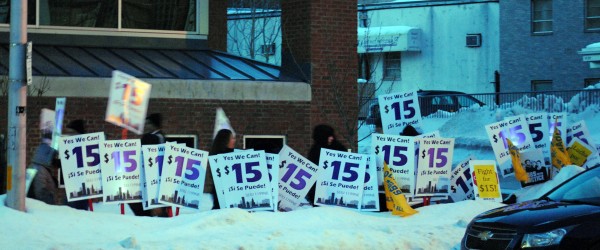 Healthcare workers picket in Pawtucket for fair wages

,