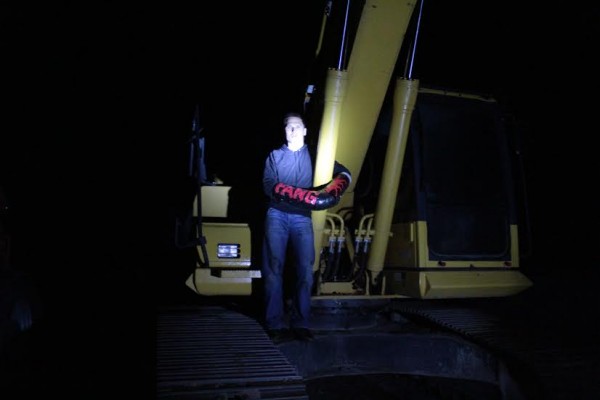 Three protesters who locked themselves to construction equipment at the site of a controversial pipeline project in Burrillville, RI are scheduled for disposition/Frye hearing on June 2, 2016 at the Rhode Island Superior Court in Providence.
In September, the trio used reinforced pvc pipe to attach themselves to construction equipment at Spectra's fracked-gas compressor site as part of a growing resistance to the oil and gas corporations "AIM" expansion project. The expansion of the Burrillville compressor station is a key part of Spectra's plans to transport gas extracted via fracking in Pennsylvania to natural gas export terminals in New Brunswick and Nova Scotia, Canada. The protesters were charged with misdemeanor trespass and disorderly conduct, the maximum penalty being 1 year in prison and $1000 fine. Spectra Energy is demanding $30,000 of restitution be awarded as part of the criminal case.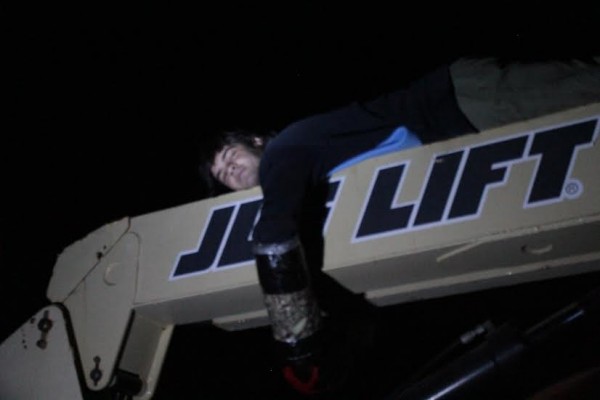 "Spectra is spewing toxic chemicals from their compressor stations, damaging communities with their pipelines, all to expand the fracking industry's profits at the expense of public health, safety and the environment.  Spectra should be the ones paying restitution for the real harm that they are causing" said Matt Smith, an organizer with Food & Water Watch and one of three defendants in the case.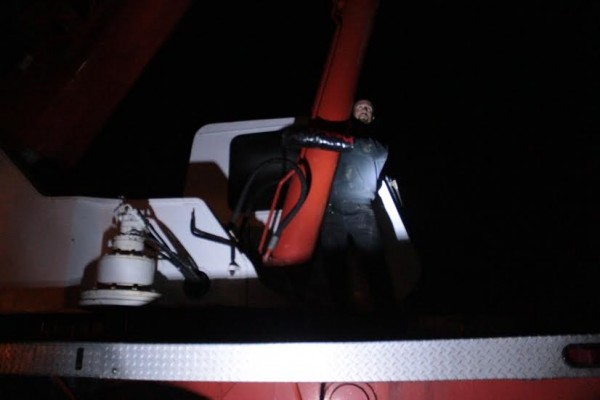 Spectra's "AIM" expansion has come under fire recently from New York Governor Andrew Cuomo as well as US Senators Schumer and Gillibrand, who have asked the Federal Energy Regulatory Commission to halt construction on the pipeline's New York segment over safety concerns. Of particular concern is a 2 mile stretch of pipeline that would push volatile compressed gas within feet of the Indian Point Nuclear Power Plant. Located just 30 miles north of Manhattan, Spectra's pipeline expansion near the aging plant creates a situation that puts 20 million residents and the entire economics of the United States at risk. A Spectra pipeline which connects to Spectra's "AIM" expansion exploded in Salem Township, Pennsylvania last month, creating a massive fireball that left a local resident with third degree burns over 75% of his body.
"These fracked-gas facilities are dangerous on many levels: they are accelerating climate change, constantly off-gas poisonous chemicals, destroying communities where the fracking occurs, and are one shoddy weld away from exploding," says Keith Clougherty, a defendant in the case.
The Rhode Island portion of the "AIM" pipeline expansion involved doubling the size of an existing compressor facility in Burrillville. The project faced sustained resistance from state wide activists and local community members. In August Invenergy announced plans to build a 1000 megawatt power plant immediately adjacent to Spectra's compressor station. The fracked-gas used at the plant would be delivered through Spectra's pipeline system.
Opposition to the power plant has steadily grown in intensity since the project was first proposed. Last week hundreds of people rallied at the Statehouse in support of a bill that would give Burrillville residents the power to vote on any tax agreement negotiated between the town and Invenergy. That same week nearly two dozen national environmental and public health organizations sent a letter to RI Governor Gina Raimondo urging her to demonstrate real climate leadership by rejecting the fracked gas power plant proposal.
Recently Spectra announced plans to expand their Burrillville compressor station a second time as part of the "Access Northeast" project.
Hearing tomorrow for Spectra Pipeline protesters arrested in Burrillville

,