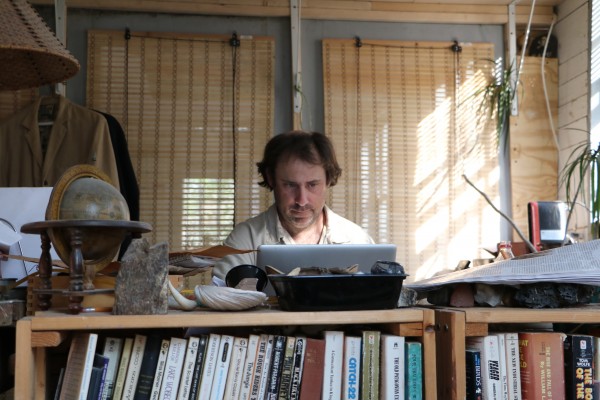 I write this same humbling post just about every year asking you, our readers, for your financial support.
I despise it. It makes me sick to my stomach, and that's not hyperbole. I have no problem demanding you surrender your largess to the community, but I have a real hard time asking for myself.
It's easily the part of running RI Future I enjoy the least. I'd rather line edit a million long form essays on political theory, my second least favorite part of this job, than ask one person for a dollar. I am not, by nature or nurture, a salesman or a self-promoter.
That's not to say I don't believe very deeply in what RI Future does. Unequivocally I think this state needs a source of information about social justice and progressive politics. And there isn't a day I'm not happier making less than $20,000 a year with RI Future than I was making more than $60,000 working in corporate media.
But four years after making that switch, the $40,000+ income swing continues to pose a challenge for me. I've moved from my home and rented it out – I'd really like to keep it because it's the only retirement security I have. I've cobbled together part-time work with an oyster farmer, and some other odd jobs, to make up the difference. For the most part, I'm stable. But as is the case with everyone subsisting on poverty wages, it's a very fine line and one false move or unexpected event can upend everything.
Recently, I learned I have a $2,400 delinquent sewer tax on my house. I have until the first week of June to pay up or the place I intend to die a cranky old Swamp Yankee some day goes up for tax sale.
It's not a lot of money and I'm hopeful my efforts over the past year have been worthy of asking you to help me out of this jam.
If you appreciate what we do and want to support us, now would be a great time to make a donation. I'm certain our readers can do this Bernie Sanders-style with a slew of small donations. But if you want to help me spend more time writing for RI Future and less time cleaning oysters, make a big donation! Either way, I promise I will continue to give RI Future, and by extension Rhode Island, everything I've got to give.
Or send a check to:RI Future
225 Shady Lea Rd.
North Kingstown, RI 02852

Help me avoid losing my home in a tax sale

,