This is the most isolated beach in the Ocean State: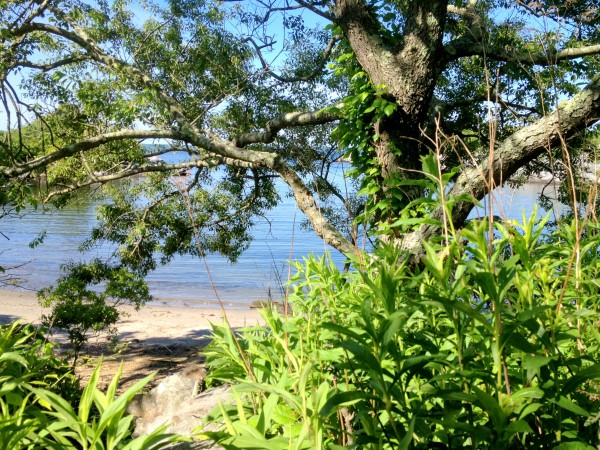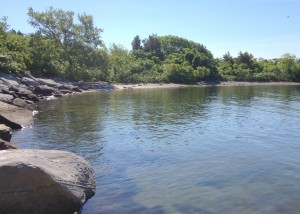 It's more than a mile and a half from anything other than salt water, in any direction, and there are no roads you can take there and there aren't even any footpaths once you arrive. The only way to get here other than a boat is to swim.
This beautifully lonely beach on the back side of this protected cove on tiny uninhabited island Hope Island in the middle of Narragansett Bay.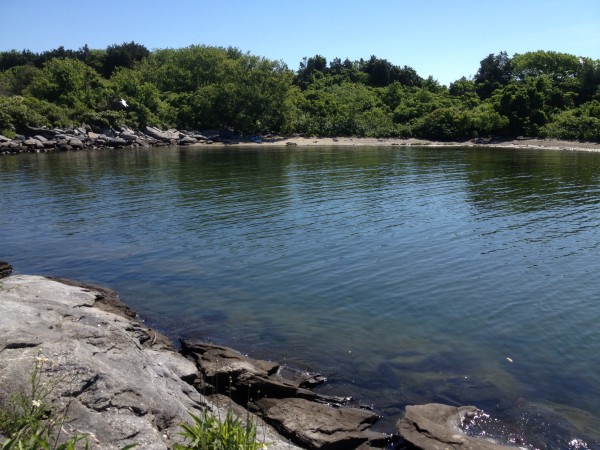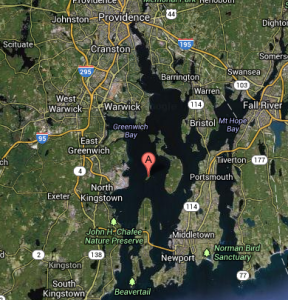 Hope Island is smaller than a football field and equally as far from Quonset Point as it is from Prudence Island. There's nothing on it, other than some coastal vegetation and birds. Lots of birds. It's as thik with gulls and egrets and ibises and heron as anywhere else in the state is with people.
Preferring the company of the former on weekends, I took my kayak over from a public beach in the Quonset/Davisville neighborhood Sunday morning, having always wondered about that all-too-inviting swimming hole on its southern side.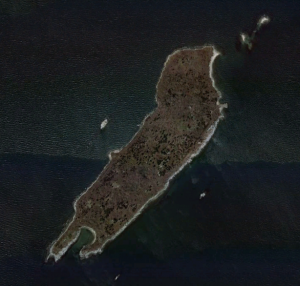 Legend has it there's an old abandoned farm site on the northern side of the island that no one knows too much about and, like almost every rock that stays dry at high tide in Narragansett Bay, there was once a military presence on it.
These days it's not only uninhabited, people aren't even allowed there from April through mid-August. I found this out from the North Kingstown harbormaster who paid me a visit after I had breakfast and a swim at this beach.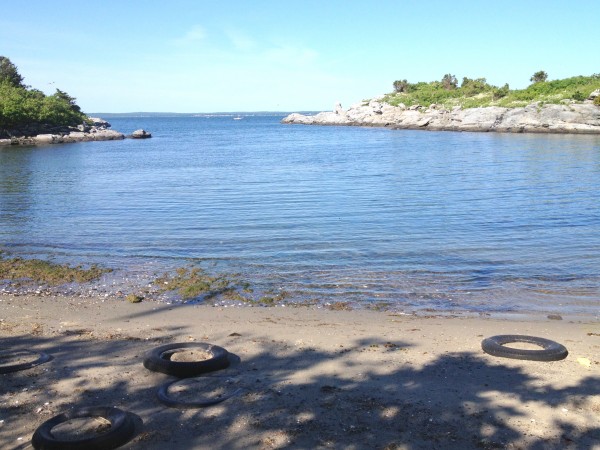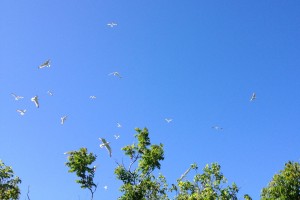 Along with Dyer, Patience and parts of Prudence, Hope Island is a part of the federally protected, and monitored, Narragansett Bay National Estuarine Research Reserve.  Hope Island is the only island in the Reserve to be seasonally restricted to people, maybe the only publicly-owned island in Narragansett Bay. With good reason. It may be small, but it's one of the most important nesting grounds for wading birds in the state.
Just listen to all the birds in this video from the eastern side of the island.
In the winter, it's a really popular spot for the seals. Rocky, deep water and no humans; what more could a seal want. And you wouldn't know it from these two pictures, but it's known as hot spot for stripers in the summer. I think this is around where they say some of the last lobsters in the Bay are left.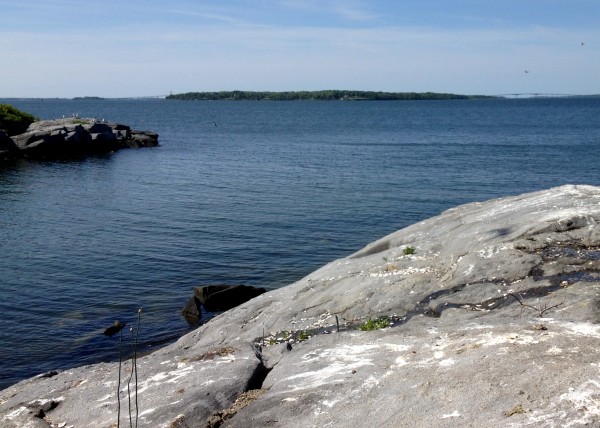 In both pictures, that's Jamestown straight ahead, and you can see the bridges on either side of the land mass.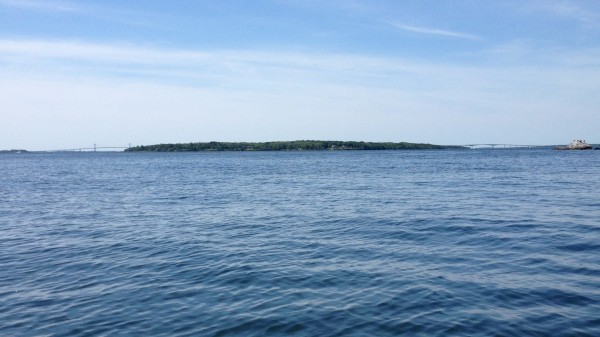 And this is the beach where I returned to the mainland…