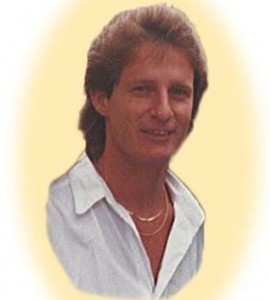 Wayne Strobel was a father, a fisherman and a self employed mechanic.
He also struggled with alcoholism, and often lived on the streets. Until one night earlier this year he was hit by a car while crossing Pontiac Avenue in Cranston. He died months later, still in the hospital. He was 52 years old.
"We can do better than allowing the homeless to die on our streets," said Barbara Kalil, an outreach worker for the Rhode Island Homeless Advocacy Project. She and Strobel both lived at Camp Runamuck, an upstart intentional community of homeless people that formed in Providence in 2009.
RIHAP is having a candlelight vigil for Strobel at 6:30 tonight at Harrington Hall in Cranston. They say Strobel is at least the sixth person in Rhode Island this year to lose their life to homelessness.
"All of us at House of Hope CDC are saddened at the passing of Mr. Strobel," says Jean Johnson, executive director of House of Hope. "We look forward to a day in Rhode Island when no one has to die homeless. It's a vision that keeps us going in our work to house the chronically homeless and the comprehensive services we provide at Harrington Hall."
According to RIHAP's press release: "Advocates point to last year's decrease in the amount of Rhode Islanders experiencing homelessness as illustrating the importance of housing. After climbing for five years, the number of homeless Rhode Islanders fell from 4,868 in 2012 to 4,447 in 2013. While some of this drop is attributable to the economic recovery, a significant portion comes from the $750,000 for rental vouchers approved last year by the General Assembly. Those vouchers mean more than 125 of the most vulnerable homeless people are either housed or in the process of being housed.
The vouchers are called for as part of "Opening Doors Rhode Island," which seeks to house those who find themselves homeless regardless of their situation. The State of Rhode Island has begun implementing "Opening Doors", but deaths like Strobel's make it abundantly clear that more needs to be done.
You can see program book for his service here.
It says:
He is survived by five brothers, Eric Strobel, Stephen Strobel, Wade Strobel, Richard Strobel, and Earl Strobel, Jr.; and two sisters, Victoria Vona and Shannon Sacchetti. He was the brother of the late Leslie Strobel.

He leaves behind several aunts and uncles whom he loved very much; along with six nieces, three nephews, six great-nieces, and three great nephews. Wayne will be remembered as a loving family man who enjoyed fishing, spending time with his two boys, and life on the water.