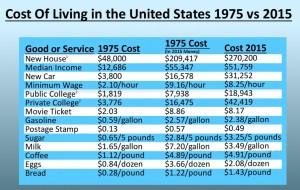 The annual Cost of Living Adjustment (COLA) is one of the most vital elements of living on a fixed income. If things are moving smoothly, the recipient of benefits, be it their retirement plan or Social Security disability insurance, is given a COLA that compensates for inflation or the rise of costs for things like heating fuel and food.
But imagine if, after putting in years of hard work at an honest job, the administrators of your retirement plan told you to go blow, that you were a selfish leech who should have known better than take a public sector job, and that there would be no more COLAs for you?
Welcome to the plight of the retired public sector worker in Rhode Island!
The Rhode Island Retirement Security Act of 2011, a law loaded with more hyperbole than honesty, forbade any future COLAs from being given to retired teachers, janitors, and thousands more people who had done an honest day's work for decades only to be screwed over by a legislature full of ne'er do well legislators and a Treasurer, now Governor, who used confusing polysyllabic verbiage to occlude the building of a pipeline from the Rhode Island pension fund into the coffers of former Enron traders and a host of other dubious figures on Wall Street who have never done a day's honest work.
It is time to talk seriously not just about the case of the missing COLAs but what is going to happen when people cannot dip into their savings anymore to make up the difference in their monthly budgets.
Are we supposed to be mum when droves of retired public employees are lining up at the Food Stamps office? Should we be impressed when the Baby Boomers are spending their final years in destitution? Is part of Raimondo's plan having these seniors taking out loans from her friends on Wall Street that they might not be able to pay back?
The systemic ripple effect caused by this 2011 law is going to impact this state in a negative fashion for years to come and we will all be paying for it.
Perhaps one of the doors to begin asking questions at would be that of Rep. Joe McNamara, the Chair of the Democratic Party. McNamara spent his career in the Pawtucket school system and yet we hear nothing yet from him about restoring the COLAs that would be going to his mailbox. Why is beyond me, but I do know that Mao Zedong would call that a contradiction.
Regardless of one's political orientation, repealing this law should be made an election year issue. If you are a self-described fiscal conservative, it makes perfect sense to want to reduce the need for social safety net public benefits. If you are a liberal, it is about restoring the social contract and upholding the state's side of a bargain it made with honest working class people. If you are someone who is opposed to corruption, it would clean the clocks of several dirty politicians that might be benefiting from the pension heist. The only person who might not benefit is myself, who would have less muck to rake, and Gina Raimondo, who might see her dubious blind trust stop sending her fat checks every month.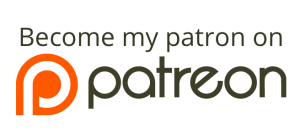 How we all will pay for Raimondo's pension "reform"

,