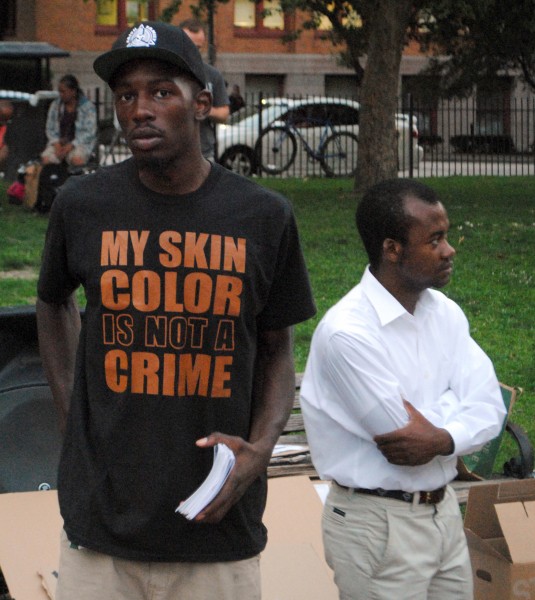 "I want to speak on respectability politics," said one of the speakers at the #HowManyMore rally held in Burnside Park last night.
"Which," he continued, "is basically telling a black or brown poor kid to pull our pants up, turn our hats the right way, wear a suit and we'll get ahead, Alright? Fuck that, alright? Martin Luther King had a suit and tie on when he was shot. Malcolm X had a suit and tie on when he was shot. Medgar Evers had a suit and tie on when he was shot. This is my suit and tie. This is the uniform of the hip-hop generation, my sagged pants and my cocked hat."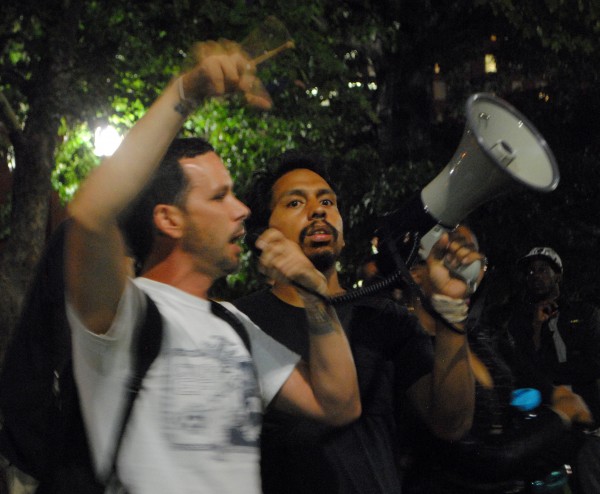 The event was billed as an event to "Demand justice for all victims of anti-black violence, state terror and police impunity." Many of the over 120 people present, especially people of color, had stories to tell of being stopped by the police and being treated as criminals because they "fit the description. The event was held under the watchful eye of the Providence Police, who hovered at the edge of the park. Ironically, just as Alex, one of the event organizers, took the microphone to address the crowd, the police swooped in on the other side of the fountain to arrest a homeless man for reasons unknown.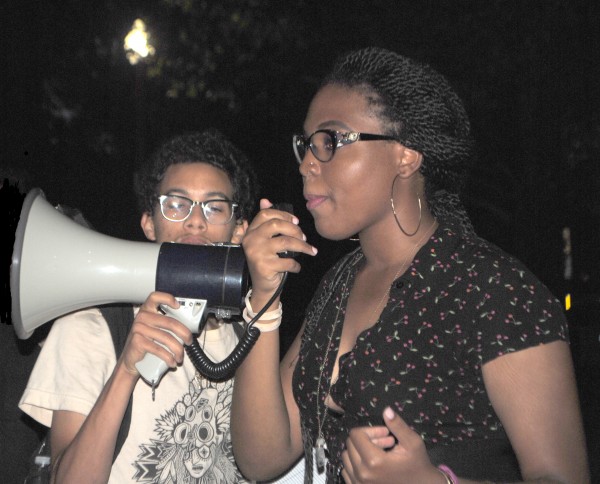 "I think it's really important to understand that police violence, anti-blackness and white supremacy all plays out in our society in a variety of ways," said Andrea, one of the organizers, "Some of this violence is actually physical violence that leads to death, that leads to imprisonment, etc., but some violence is not so physical. We can have emotional violence, we can have spiritual violence, and that's constantly happening to us…"
The killing of Mike Brown, an unarmed black man in Ferguson MS, has sent reverberations throughout our country, and young people, like those who held this rally, are beginning to explore ways in which to stand up against racial profiling, police militarization and the corporatization of law enforcement, including the prison-industrial complex.
The conversation is shifting.
Watching citizens and activists peacefully organize around the ideas of inclusivity and respect for human rights fills me with hope for the future.