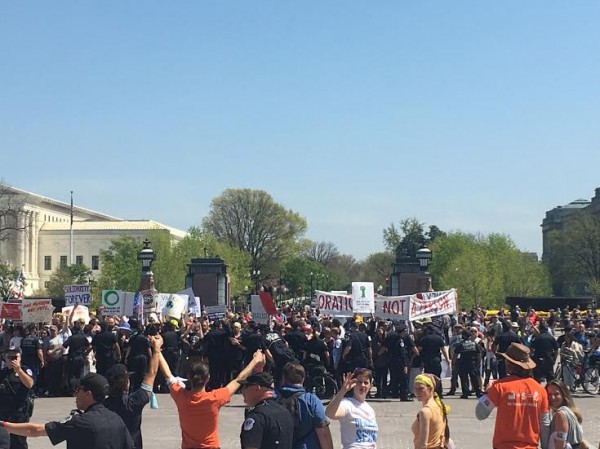 Riding down to Washington D.C. Friday on the overnight Greyhound bus, the idea of getting arrested loomed as a possibility. By Saturday morning, it was an inevitability.
More than 100 people from all over the country had gathered inside the Lutheran Church of the Reformation for a civil disobedience training just prior to joining thousands more to converge on the Capitol for a mass protest called Democracy Spring, the largest political protest in decades. There were folks from New Jersey, Tennessee, Georgia, and some who drove 24 hours straight from rural Texas just to be there for one day.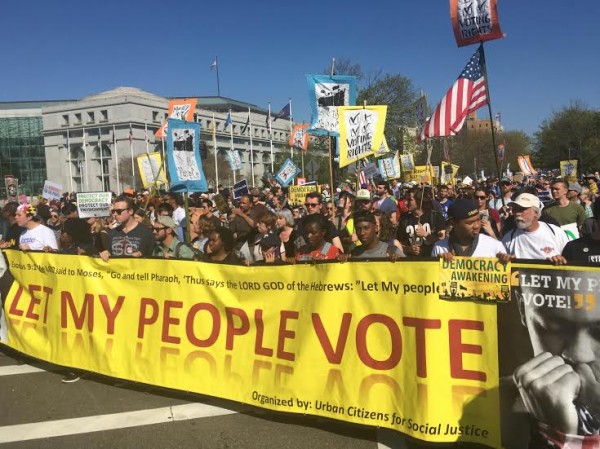 Their reasons for coming varied. Whether they were protesting against voter suppression, climate change inaction, racial inequality, or Citizens United, all were there because money is the driving force in American politics, democracy is a farce, and "We, the people" have no voice in our government.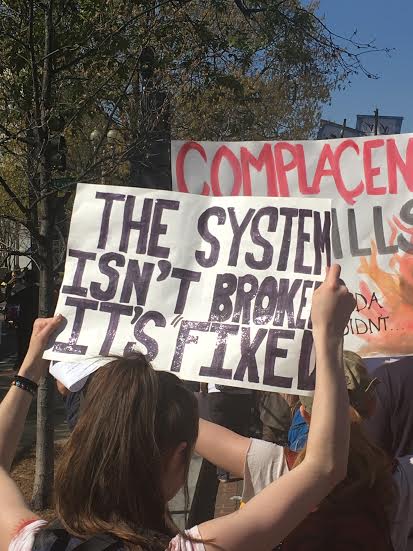 The training facilitators explained the potential outcomes of the arrest process based on our chosen levels of disobedience. Most arrestees through the week had cooperated with the police and were detained only a few hours. Some resisted arrest by refusing to stand and had to be lifted by four officers and carried away to waiting transport vehicles. A dozen very brave activists chained themselves to scaffolding inside the Capitol Building, and are now facing higher charges. I participated in the sit-in on the steps of the Capitol building with about 200 others, where we remained past the officers' final warning to disperse.
I would be lying if I said it was not rather nerve-wracking for me being on the trespass side of the police line and waiting to see what happens next, but this was no harrowing experience. It is not often one gets arrested non-violently and in the presence of thousands of cheering supporters. It was a privilege for me to be able to put myself in a position where I could be arrested with the expectation that I would not be detained for a significant period of time, seriously injured, or killed. There were so many who wanted to be on the other side of the police barricade with us but could not because of their legal history, medical issues, or other complications. With us was a wheelchair-bound Vietnam veteran who had been arrested over 20 times in similar acts of civil disobedience in his lifetime.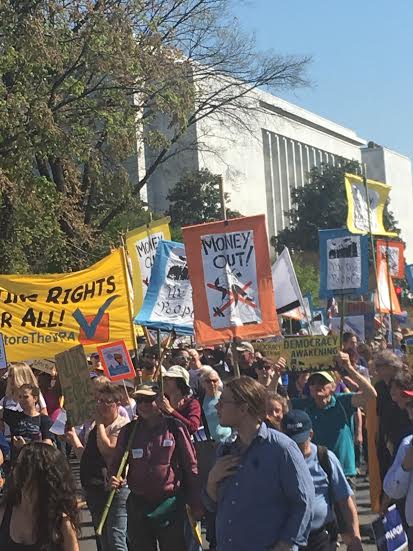 In Washington D.C., there is a special provision enacted by the Supreme Court for people arrested en masse during non-violent protests, allowing for them to pay a small fine and be released, avoiding a court date. As disagreeable as this form of legal extortion is to me, it was the sensible alternative for those who were far from home. After nine hours of combined detainment and wait time, a non-refundable missed return trip (never buy round-trip to a protest!), and a $50 fine, I was free to leave with no future obligations.
The Declaration of Independence asserts that the authority of a government is derived from the consent of the governed, and whenever any form of government becomes destructive, it is the right and duty of the people to alter or abolish it. The classic treatise on this topic is Henry David Thoreau's "On the Duty of Civil Disobedience," which states that when a person's conscience and the laws clash, that person must follow his or her conscience. What I did was not an act of bravery by any means; it was a small act of conscience. And though perhaps mostly symbolic, the stress on personal conscience and on the need to act now is briefly sated.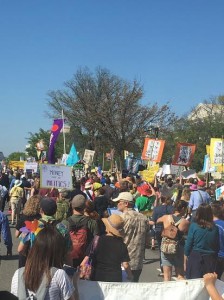 I cannot tell you that we changed the world last week, but I can tell you that every single individual who chanted "A better world is possible" over the course of those eight days truly believed it in their hearts. We still have hope for our future. It was sad to leave a setting like this, where everyone supports one another and shares the same ideal of a just and equitable society. But we go our separate ways knowing that somewhere down the road we will meet again, because we are people who are no longer content to wait passively for an opportunity to vote for justice. Voting for justice is as ineffective as wishing for justice. This is not to say that we all have an obligation to devote our lives to fighting for justice, but we do have an obligation not to commit injustice and not to give injustice our practical support. What we need to do is actually be just.
"It is our duty to fight for our freedom. It is our duty to win. We must love each other and support each other. We have nothing to lose but our chains." -Assata Shakur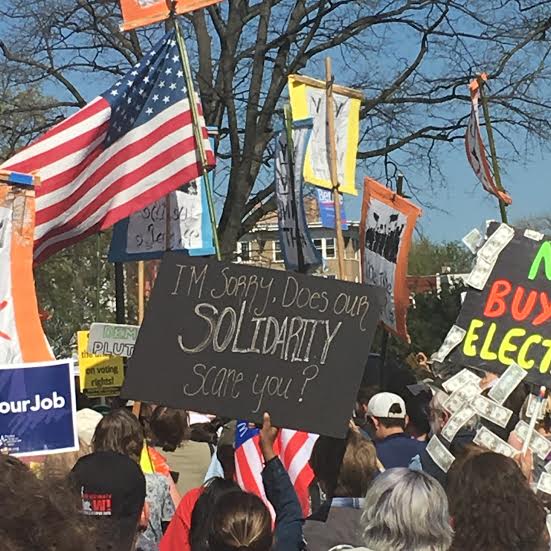 I took a 10-hour bus trip to get arrested, and would do it again

,