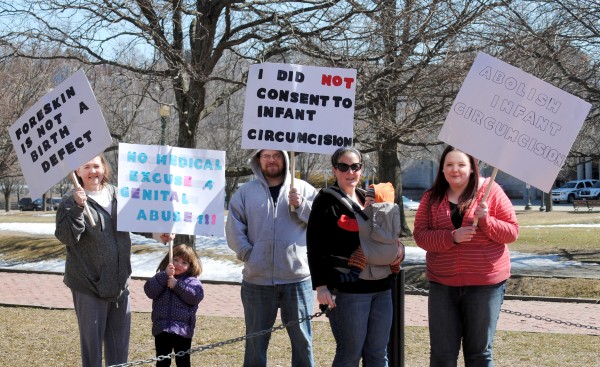 Intact Rhode Island, a group opposed to the circumcision of children, held a demonstration outside the State House today to raise awareness. The event was held in collaboration with a series of nationwide protests taking place in front of the capitol buildings in all 50 states.
Some protests, I was told, have as few as one attendee. Given the emotions and pushback this issue generates, being alone on this issue takes real commitment. Many see the strong stance against circumcision taken by intactivists as anti-Semitic or as interfering with a parent's right to raise their children as they see fit. The dangers of circumcision that the intactivists warn about are dismissed in deference to generations of culture and tradition. But in my brief conversations with them the intactivists seem sincere and not motivated by bigotry, but out of concern for their children.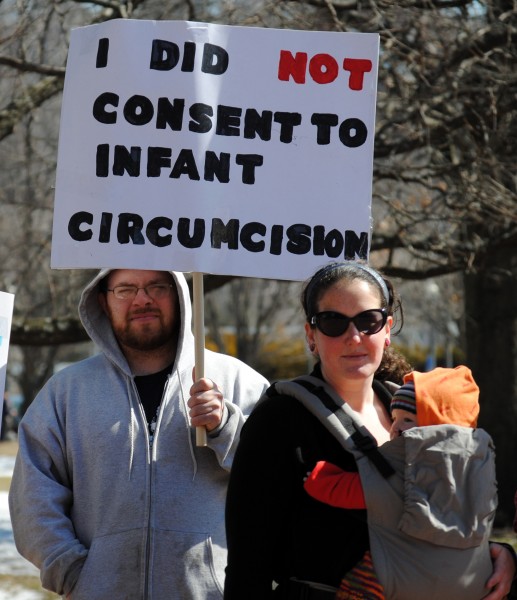 Intactivist Michelle Merritt says that circumcision rates are dropping, and statistics seem to bear this out. The science around the putative benefits or dangers of circumcision seems muddled. The American Academy of Pediatrics sees some advantages to the procedure, but have not gone so far as to recommend it. A lot of the arguments are covered very well in the comments of a piece I did on the Intactivists nearly two years ago.
Intact Rhode Island doesn't have a lot of political power. No legislators at the State House have publicly supported their efforts, and no legislation is being introduced on their behalf. The issue is seen as too divisive and flies too close to issues of religious freedom for the comfort of politicians. The public isn't clamoring for something to be done about this in the way it has spoken out against FGM (female genital mutilation.)
But this doesn't dissuade the Intactivists. They aren't out to impose their ideas on others through legislative fiat, though their preference would be that circumcision be made illegal. Instead, they hope that their campaign to raise awareness will be enough to persuade people to voluntarily renounce the practice.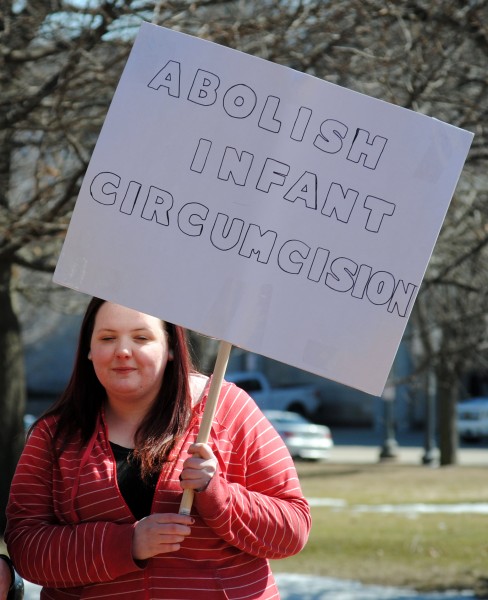 'Intactivists' oppose male genital mutilation, aka circumcision

,