A sense of optimism was expressed by many speakers at last night's Interfaith Memorial Vigil, held at the Second Free Will Baptist Church in Providence. Despite the steady, deadly drumbeat of mass shootings and the hysteria being generated by the Republican presidential front runner over refugees and Muslims, forces are beginning to coalesce around a series of reforms to our gun laws on both the sate and national level.
The day before Governor Gina Raimondo held "a two-hour discussion… about ways to reduce gun violence" and though the NRA was represented through the Second Amendment Coalition's Frank Saccoccio, his views did not dominate the discussion, a far cry from what is usually seen at the State House, where legislators seem to treat his every word and opinion as gospel.
Former State Representative Linda Finn, one of the founders of the Rhode Island Coalition Against Gun Violence (RICAGV) talked about Saccoccio at the governor's discussion when she addressed the crowd.
"Yesterday I got to sit in on the governor's round table discussion," said Finn, "and it was wonderful because one of the guys who comes to every hearing and just throws out so many lies and misperceptions had three judges sitting there telling him, 'That's just not true, what you're saying, it just doesn't happen… When a domestic violence charge is issued it's not two people [who are typically charged] it's just one person. It's not two people. [Saccoccio] was saying that most of the time it's two people that get charged. And if a woman gets charged then she can't carry a gun to protect herself [from her abuser]. And our politicians and our legislators believe that. And one of the judges who sits on the court she said, 'I have 800 cases that I've been dealing with this year and I only had one situation where two people [were charged with domestic violence.]'"
Last year, said Finn, "was the first time we had more people who were for the gun bills than [the gun proponents] did."
These facts give Finn hope that this will be the year that real gun reforms bills could pass out of the General Assembly. Specifically a bill to ban domestic abusers from owning or purchasing guns, and a bill to prevent people with conceal/carry permits from bringing those guns into public schools.
Also of particular interest were the words of Imam Farid Ansari. "Obviously the Islamic community has been affected by this scourge of gun violence," said Ansari, but, "Let me assure you that the images that are being portrayed in regard to Islam is not the true picture of Islam… As an American I myself most certainly condemn these acts of violence that are being perpetrated in the name of Islam."
Ansari talked about the current climate of Muslim scapegoating and fear mongering. "There is a vocabulary emerging today that is unfortunately being focused on the Islamic community. We hear the words jihadist, terrorist, fundamentalist, all these words are words that are designed to inflame and incite the passions of the people… It's an evil. It literally is an evil.
"Don't be persuaded by this vocabulary, of this image being portrayed about Islam. And please do not listen to – I don't know how to describe him – but you know who I'm talking about.," said Ansari, getting laughs for his allusion to Donald Trump.
"This portrayal of us as a menace," said Ansari to a standing ovation, "is absolutely evil."
I'll have a full 90 minute video later today of the entire Vigil, but for now I'll leave you with two more speakers. First up is The Reverend Jametta Alston of the United Church of Christ giving a rousing sermon against gun with a powerful reference to the Biblical commandment "Thou shall not kill."
And here's Jennifer Smith Boylan speaking about her awakening to the issue of gun violence in the wake of the Sandy Hook shootings and her involvement with Moms Demand Action.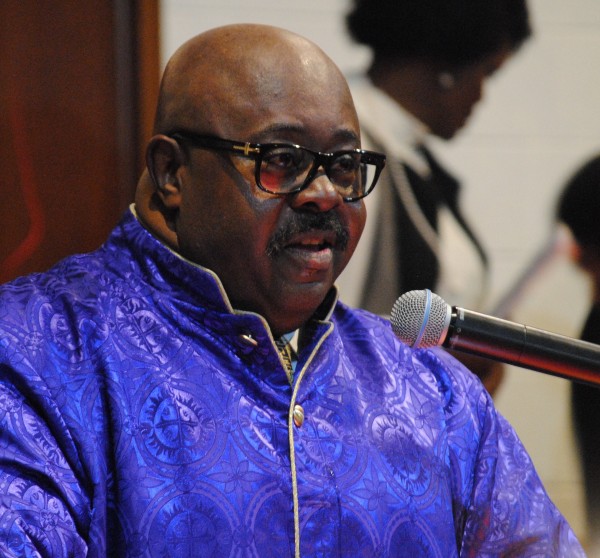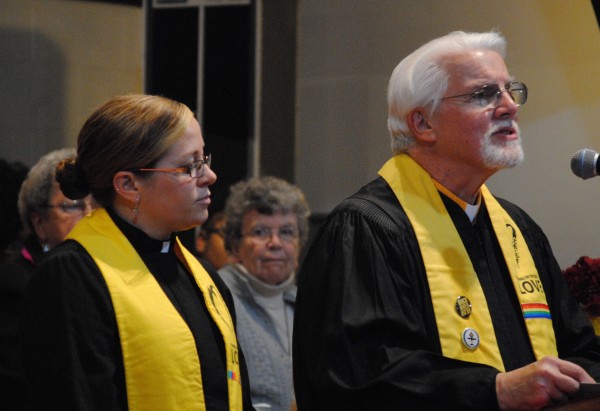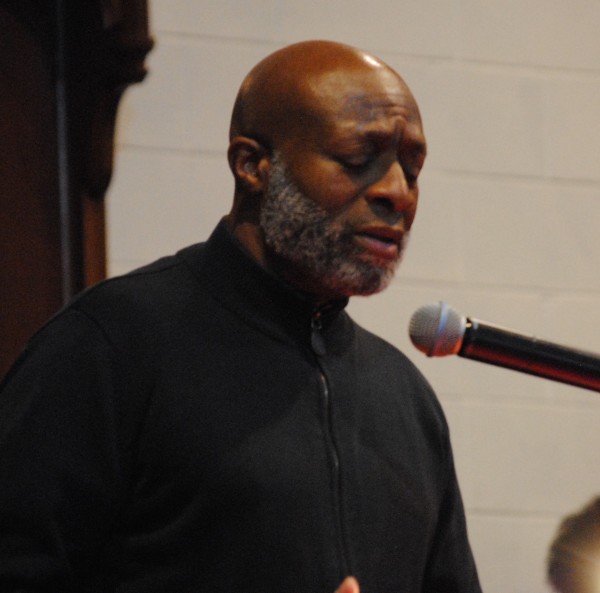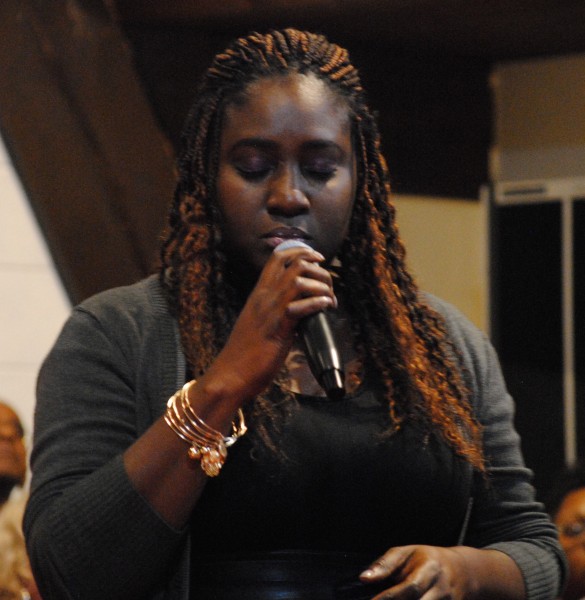 Interfaith vigil against gun violence remains optimistic despite ongoing tragedy

,