John Niland, Invenergy's director of development, gave a short presentation and answered eight questions at the Northern Rhode Island Chamber of Commerce's Eggs & Issues Breakfast  Thursday morning. The questions were submitted in writing and carefully vetted before being read to Niland. The event was sponsored by the Clear River Energy Center, so there was little expectation of any kind of robust give and take. Held at the exclusive Kirkbrae Country Club, it wasn't the venue for tough questions.
In attendance at this breakfast was Woonsocket Mayor Lisa Baldelli-Hunt, and state representatives Michael Marcello and Brian Newberry.
Niland has been Invenergy's front man for a proposed fracked gas and diesel oil burning power plant in Burrillville. His messaging is always very careful and measured. Still, over the course of his short talk, he did reveal some interesting nuggets of information.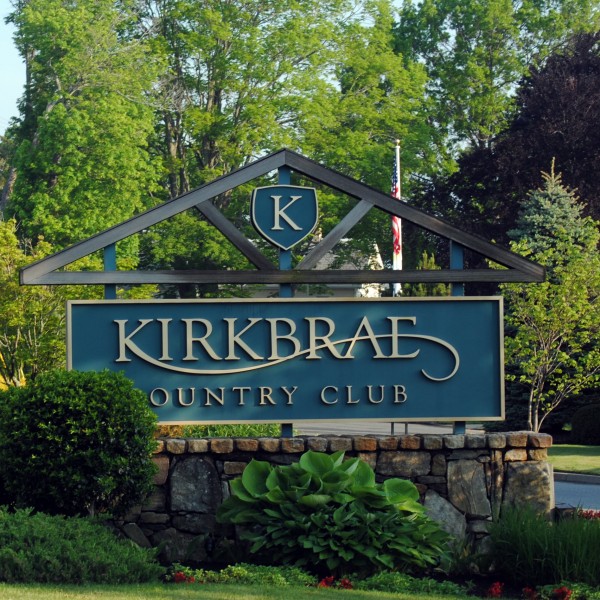 The proposed power plant is dual fuel, so it can burn either gas or oil. Though gas is not a clean energy source, it is better than burning oil for the environment directly surrounding the plant. The circumstances under which oil will be burned, then, is of some importance. Niland said, "some people are saying we will be making an economic choice" as to which fuel to burn when. [In fact, I was the first to suggest this, back in January.]
Niland did not dispute this analysis, per se, but said instead that the last time oil and gas were at price parity was in 2014, and indicated that it would therefor not be a problem.
He seems to think that oil's current price of around three and four times that of gas is a permanent condition, ignoring the possibility of the gas bubble bursting (as I pointed out here) or that oil will collapse in price due to competition from renewables.
Niland also said that entering the ISO Forward Capacity Auction "was a risk for [Invenergy]." As I pointed out here, Invenergy's proposed plant's performance in the Forward capacity Market demonstrates that the plant is not needed. The ISO, a market that determines future energy prices here in New England, bought some power from Invenergy, but all the power it bought is surplus.
Niland completely reverses this analysis. Committing to purchasing some of the power from the proposed plant, he says, is the ISO's "way of saying,'we need this power.'"
Not quite.
As for the water that Invenergy hopes to draw from a MTBE contaminated well and clean before dumping it as wast water in the Clear River, Niland admits that his company can "probably" clean the water and that they are "currently working up a detailed design" for the water treatment. MTBE is responsible for the closing of wells in Burrillville and has been linked to a terrible cancer cluster.
During the question and answer period Niland seemed pleased that Rhode Island has an Energy Facility Siting Board. Many states lack such a board, and he seemed to like having to deal with a state level agency made to smooth the way for power plant projects.
As for noise levels for the standard operation of the plant, Niland called the 43 decibels currently on the books in Burrillville "somewhat restrictive" and said that his company will ask for a variance.
Some curious math was proposed by Niland, who said that the plant, if approved, will begin construction "around this time next year, (May 2017) and be completed in 30-36 months, opening in June 2019. Not to be a stickler, but that's 25 months for construction. We know that rushing construction leads to problems, is that what we're heading for here?
Invenergy's Niland pitches power plant at country club

,