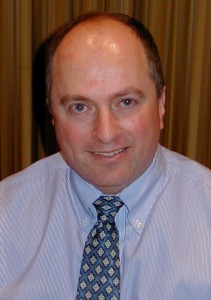 Ken Block, the Barrington millionaire who recently switched from the Moderate Party to the Republican Party to run for governor, didn't registered to vote until October of 1999, according to state and Barrington Board of Elections.
He was eligible to vote on Nov. 8 of that year – one day after the nation-changing, SCOTUS-decided election between Al Gore and George Bush. Both offices said he has had a consistent record of voting in general elections since 2000.
But, according to Block's campaign website, that means he lived in Rhode Island for at least 8 years without registering to vote. His website says he moved to Barrington is 1992 and indicates he has lived in state since 1991. (I don't know where Block lived prior to that, or if he voted and/or was registered to vote there)
Last week, GoLocalProv reported on what it called an "investigation" into Clay Pell's voting record (For the record, if you call the Board of Elections, they will give you this information). Since then it has done two additional posts on Clay Pell with no evidence it has investigated other candidates as well.  Ken Block is a occasional GoLocal "mindsetter" and the right-leaning site highlights his news releases often.
If Block wishes to comment, I will update this post.
Ken Block didn't vote until 2000

,