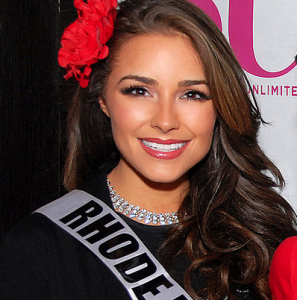 While Rolling Stone magazine may have called us the fourth most likely state to legalize marijuana, two high profile Rhode Islanders are killing the buzz.
Former CD1 Congressman Patrick Kennedy, who now lives in Jersey, is lending his political star power to a group called SAM, or Smart Approaches to Marijuana, that will advocate for lowering sentencing instead against legalization.
And, perhaps of greater political significance, Miss Universe Olivia Culpo of Cranston told Fox News that she isn't an advocate of ending pot prohibition, though she said she supports medical marijuana.
Not that I think either member of this odd couple will have an effect on the debate locally, but I did say it would be just retired cops and school drug counselors fighting against legalization and so I stand corrected. Add to the list a recovering Oxycontin addict and a beauty pageant winner. Stiff competition indeed.