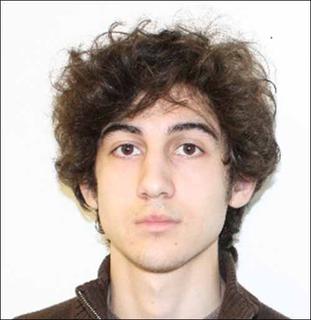 Though it is by no means certain that Dzhokhar Tsarnaev will be executed if convicted of crimes relating to the Boston Marathon bombing last year, the Justice Department confirmed yesterday that the United States would seek the death penalty.
According to the New York Times:
Attorney General Eric H. Holder Jr., who had the final say on whether to authorize prosecutors to seek the death penalty, has said he personally opposes capital punishment. But he has authorized its use many times.

"The nature of the conduct at issue and the resultant harm compel this decision," Mr. Holder said in a statement released by the Justice Department.

Mr. Holder has said he opposes the death penalty because the legal system is imperfect and he worries that innocent people might be put to death.
The trouble with opposing the death penalty is that there is little public sympathy for the kinds of villains that commit the terrible crimes the death penalty is reserved for. The crimes Tsarnaev is accused of beggar description. He and his brother allegedly terrorized a city, maimed and injured hundreds, and killed four people, including a child. Calling him a monster would be easy, it is much harder to call him a human being.
The arguments for executing Tsarnaev boil down, I believe, to one: It feels right, and is emotionally satisfying. A simple case like this allows us to give vent to our most God-inspired Old Testament style inclinations.
Eye for eye, tooth for tooth, hand for hand, foot for foot…

(Exodus 21:24)
John DePetro wants Tsarnaev dead. He howls for a retributive justice that seems completely out of place with his holier-than-thou declarations of fealty to the Catholic Church, whose savior recommended "turning the other cheek" and ultimately faced the death penalty himself. Does John DePetro think Jesus would be in favor of executing Tsarnaev?
I say to you, whatever you did for one of these least brothers of mine, you did for me.

(Matthew 25:40)
The Bible can always be mined to find support for whatever anyone is trying to prove at any given time of course, so those who would impose the death penalty need to come up with secular and rational (as opposed to reasons grounded in sectarian religion or emotionality) to carry the day.
Executing prisoners is not cheaper than imprisoning them for life, it is more expensive. This idea places ts a dollar value on human life that should give us all pause. Making it cheaper to execute criminals might encourage our society to execute more criminals. Why put a person in jail for thirty years if we can execute them and save money? Why put a person in jail for ten years or even one year if execution saves money?
Economic concerns cannot prevail when considering justice, especially not in a country as rich as ours. We are not in a lifeboat conserving scarce resources and debating about who should be thrown overboard. We have the means to incarcerate Tsarnaev for life, where he can do no harm.
I sometimes think about Timothy McVeigh, who was executed for the terrible Oklahoma City bombing in 1995. His execution in June 2001 prevented him from witnessing the change in our country following the September 11 attacks, or the collapse of the racist anti-government movement he saw himself as part of when he committed his crimes. McVeigh never learned how pointless his actions were. We, as a society, were never given a chance to show that our way was better, because we took our vengeance on McVeigh and traded mercy and compassion for a moment of emotional gratification.
I think we can be better than that, and move beyond the death penalty altogether.
Let's be a better society than one that murders horrible criminals

,