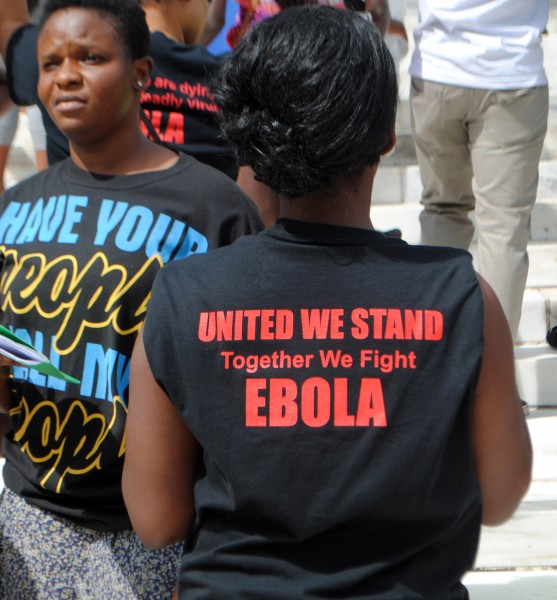 At the Rhode Island State House yesterday just under 200 people representing 15,000 Liberian-Americans living here in Rhode Island rallied to call attention to the terrible Ebola crisis now ravaging four countries in Africa. The rally succeeded in its goal of gaining the attention of political leaders as Mayor Angel Taveras addressed the crowd and rally organizers announced a meeting with Representative David Cicilline to take place at his Pawtucket office following the rally.
Rally organizer and facilitator Kormasa Amos kept the proceedings on track, encouraging singing and dancing by the crowd. Samuel Aboh Jr., the other rally organizer and keynote speaker, developed the #ebolabegone campaign online, which has gained national prominence. Willete Holt delivered a poem to the crowd which was extremely well received.
Rhode Island has the largest Liberian population in the country, and the Ebola virus is tearing through that country as we speak. People are being quarantined in their homes, hospitals are closing. Food and water are becoming scarce. This is a massive humanitarian crises. Supplies, such as water, non-perishable foods and medical supplies can be dropped off at Decontee's African Restaurant at 711 Broad St, Jerry's Beauty Salon at 500 Broad St, Christ Center of Praise Church at 93 Prudence Ave, and at Council President Michael Solomon's office at the Providence City Hall.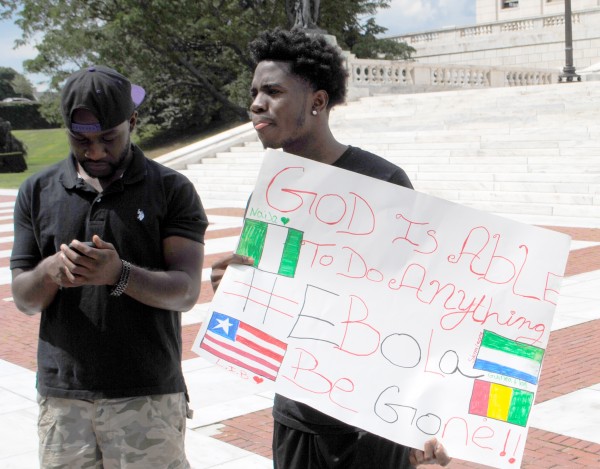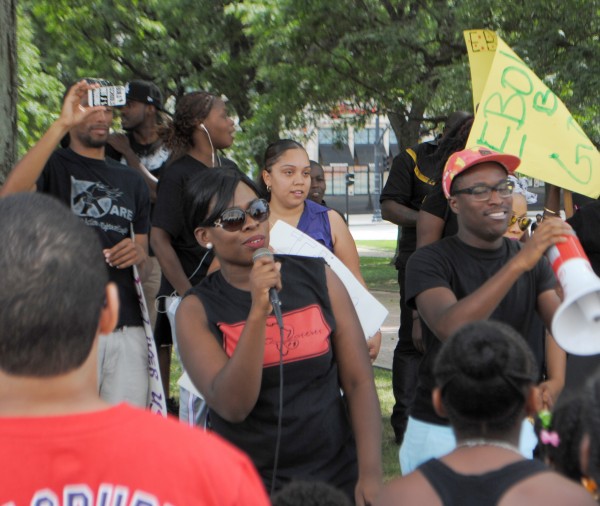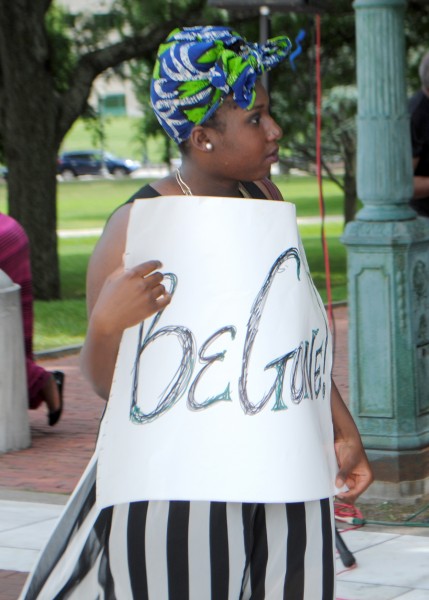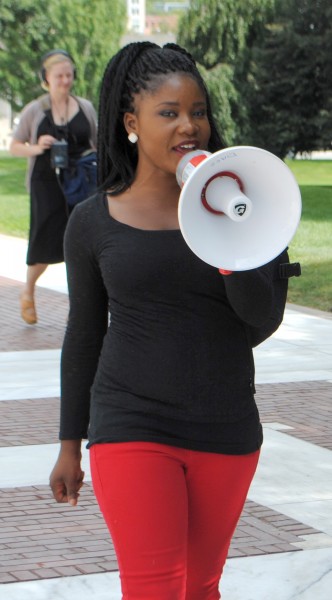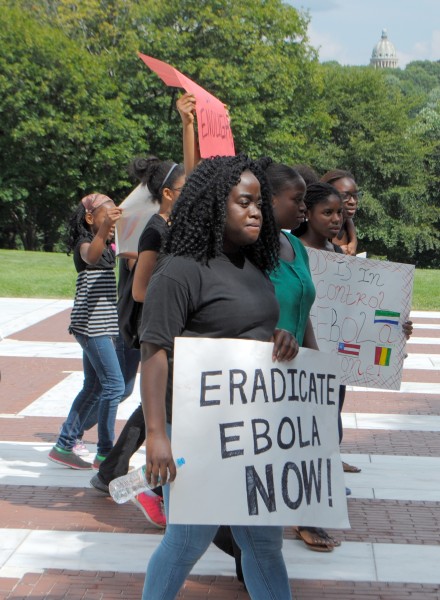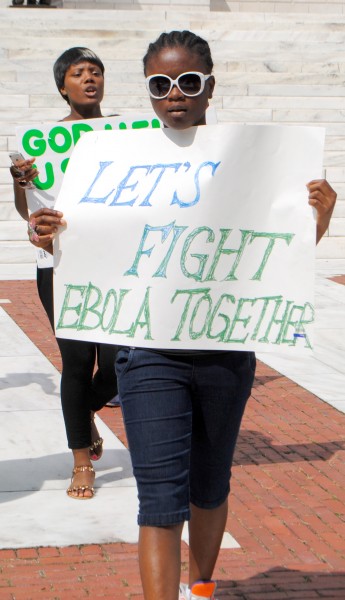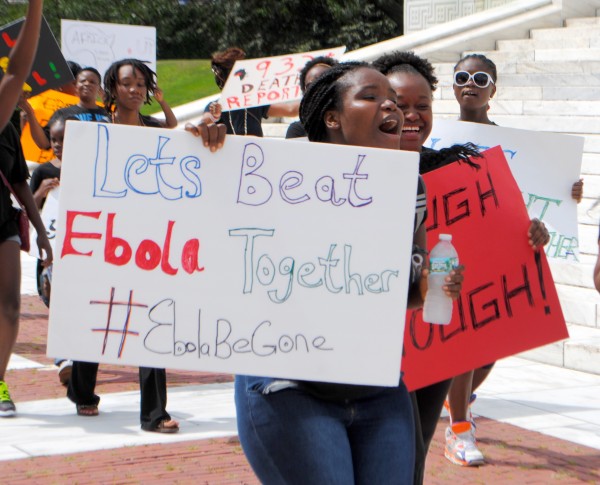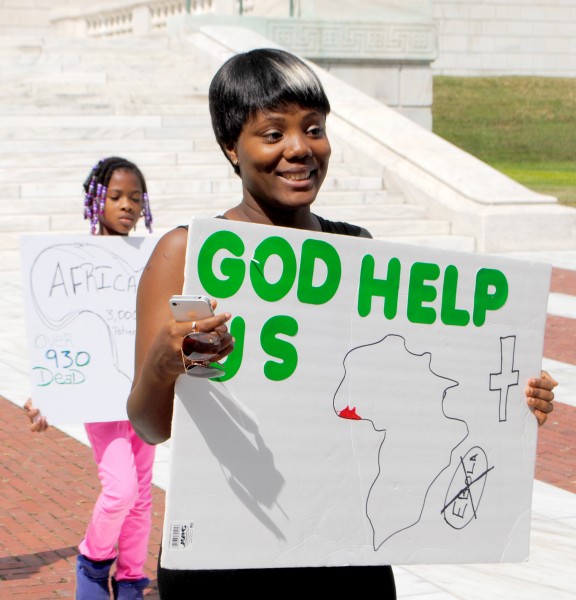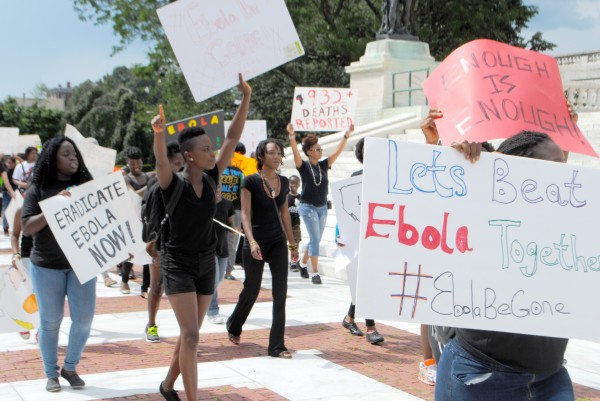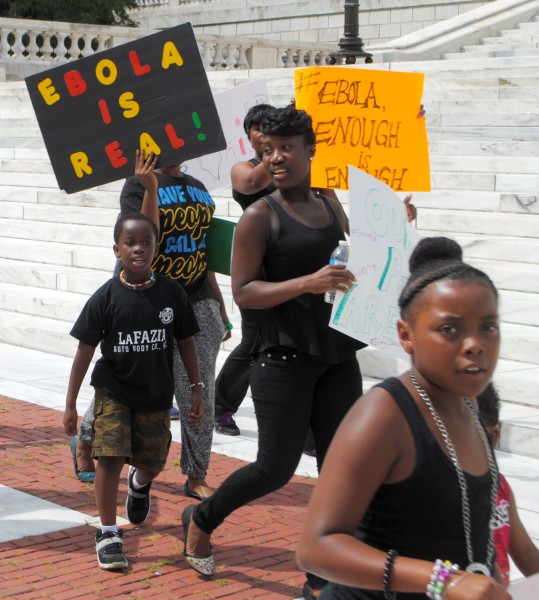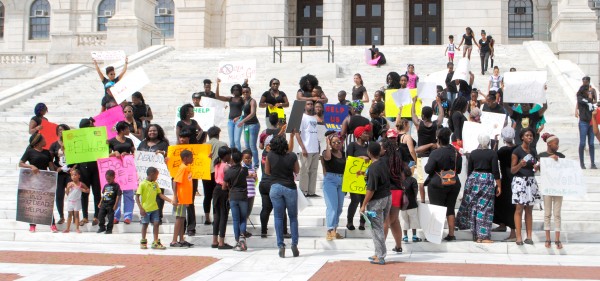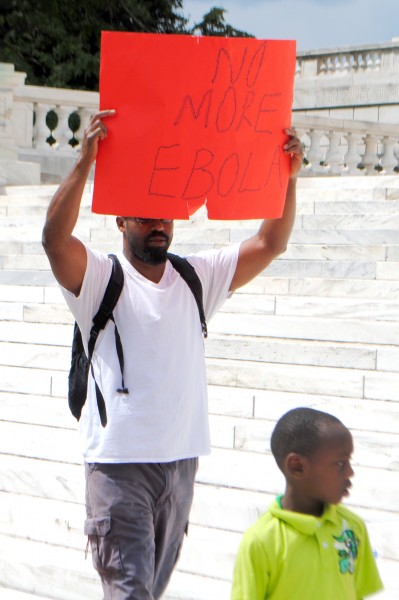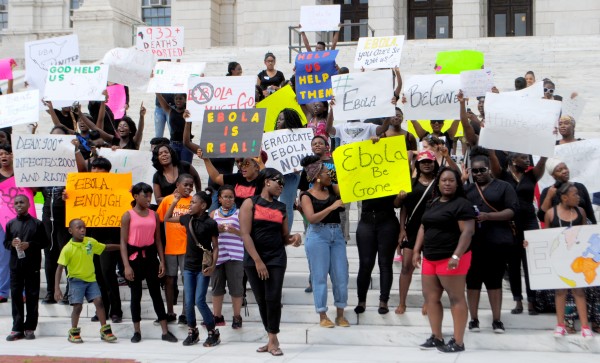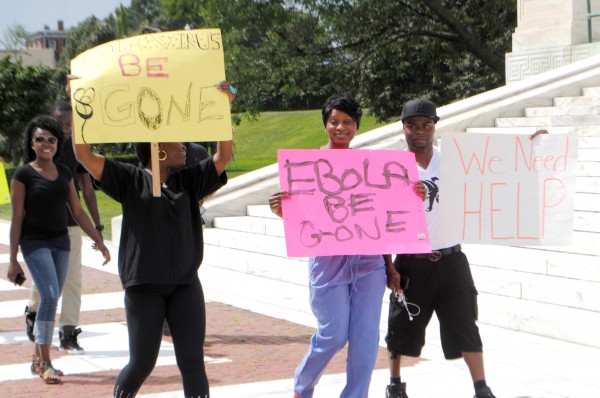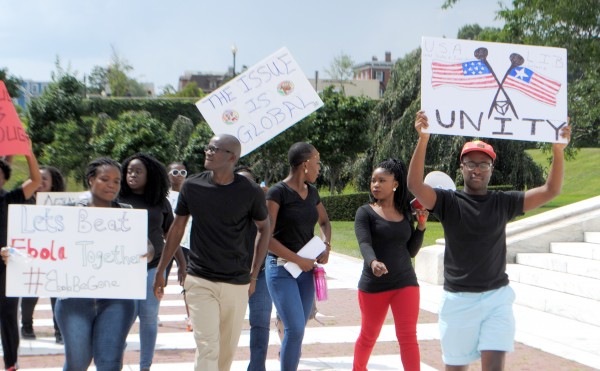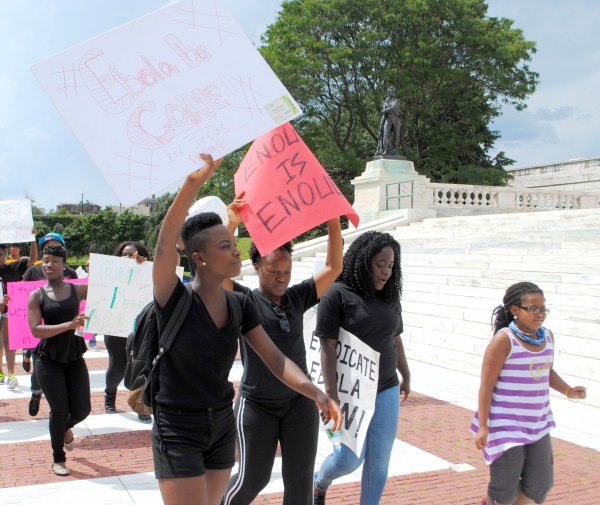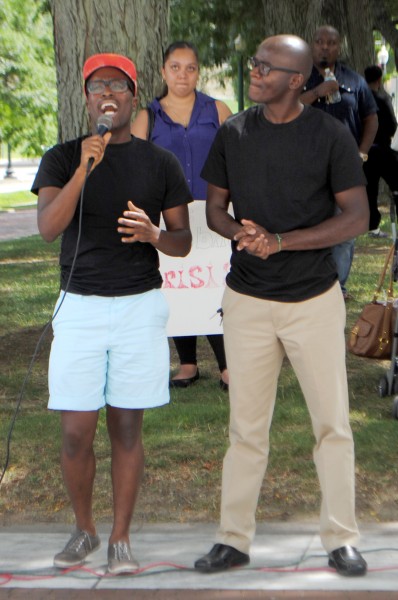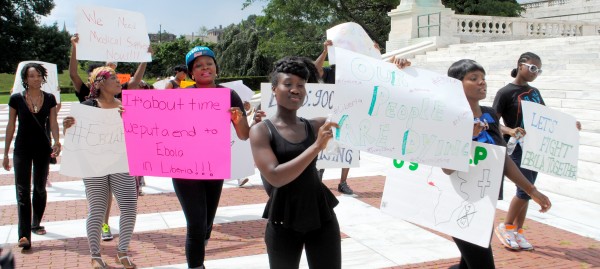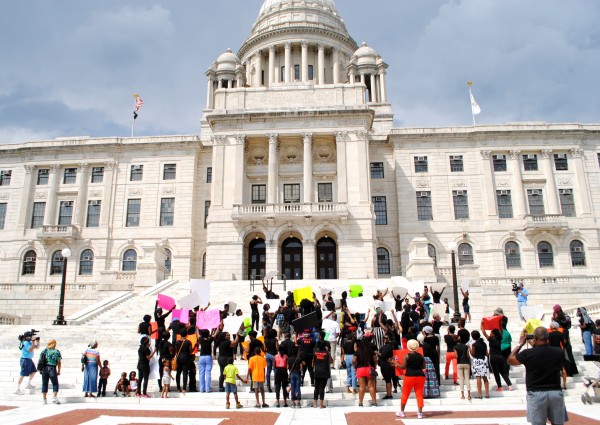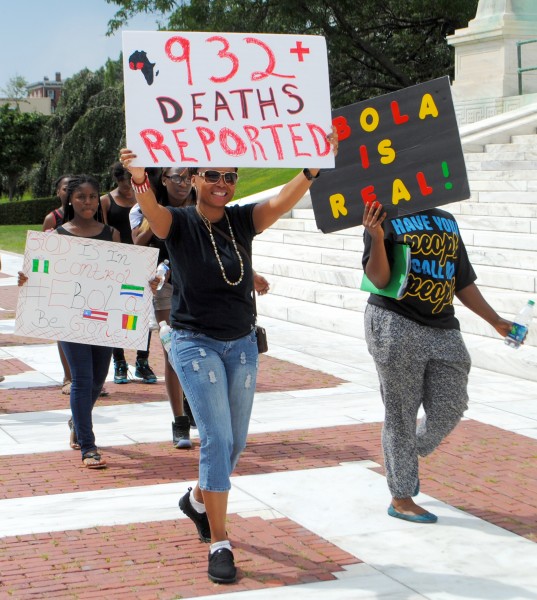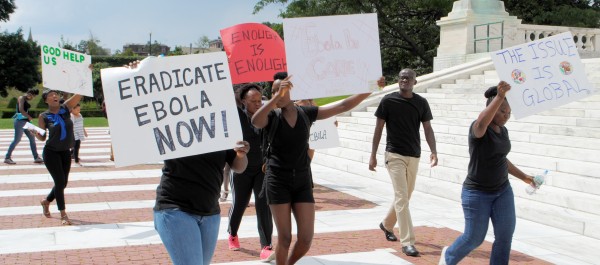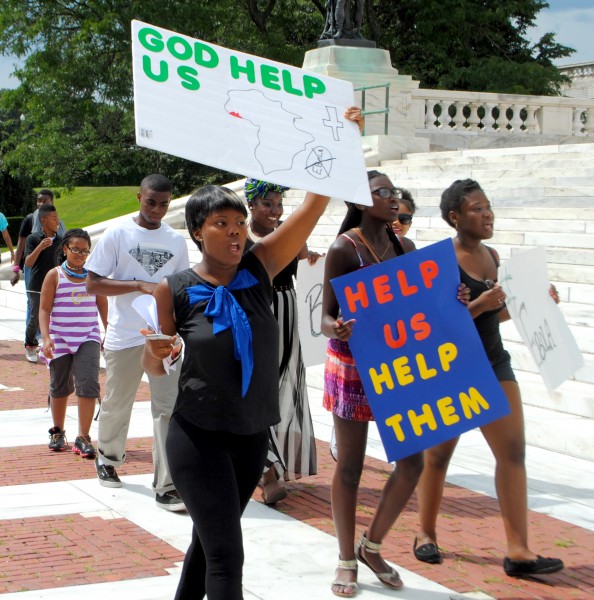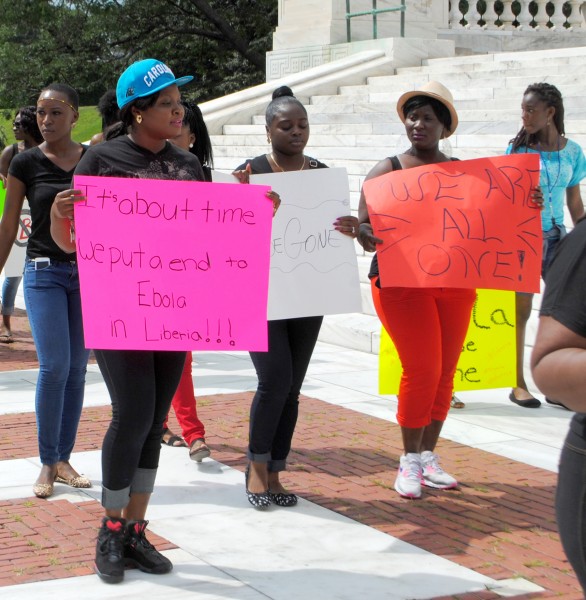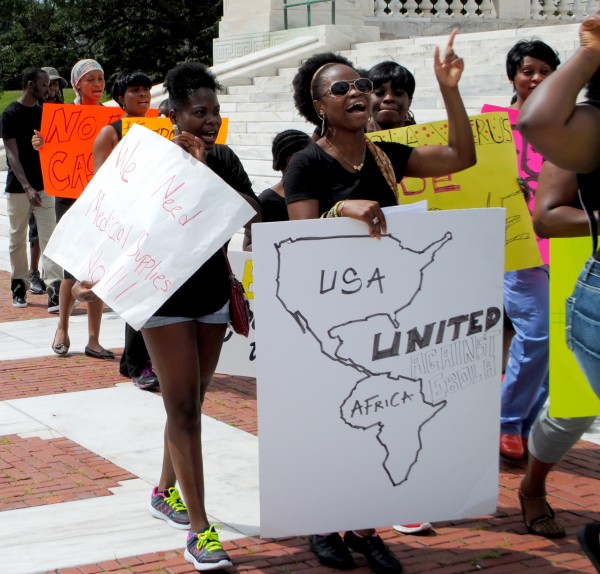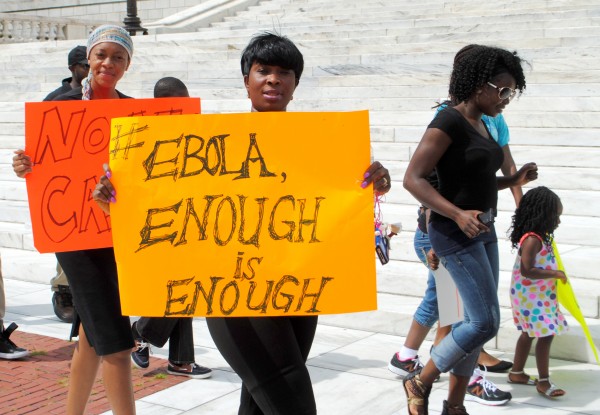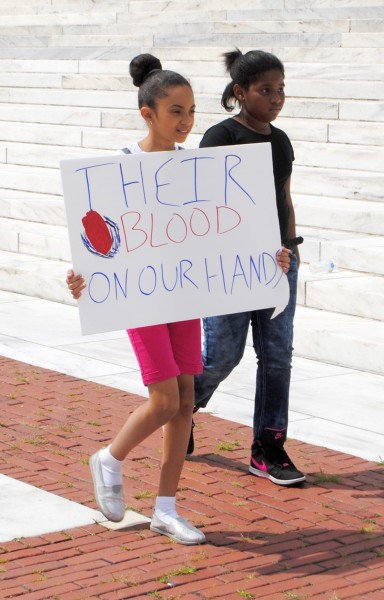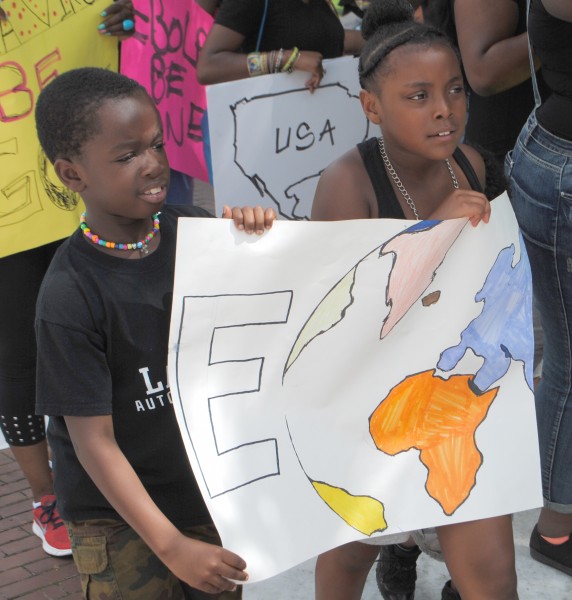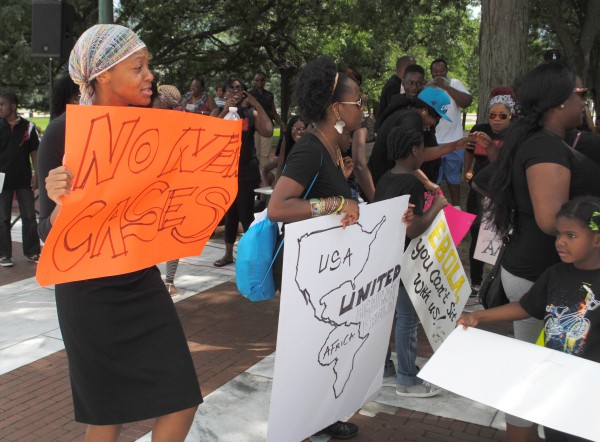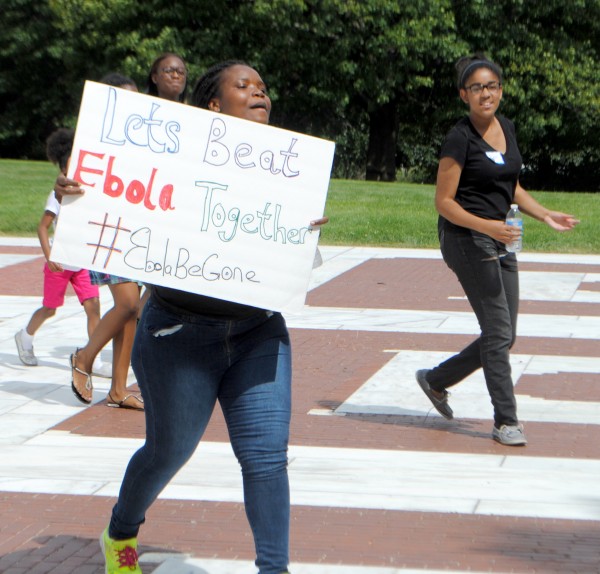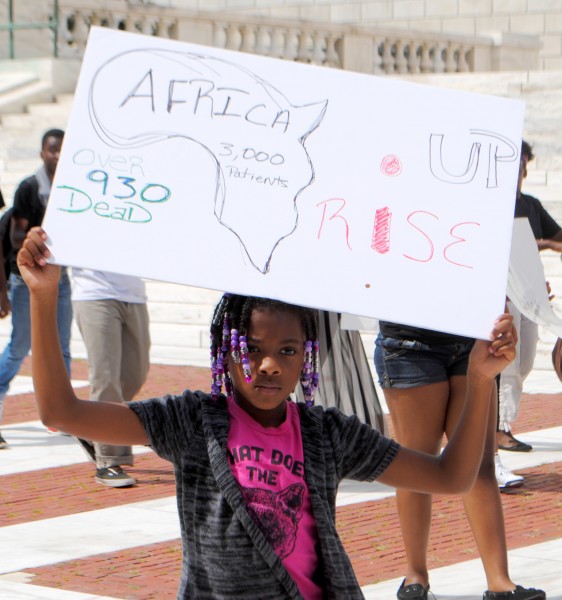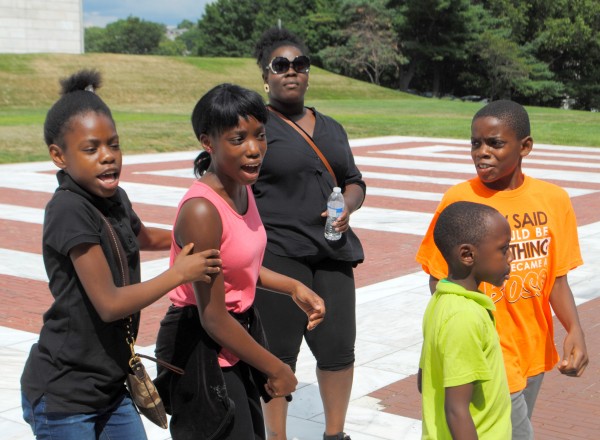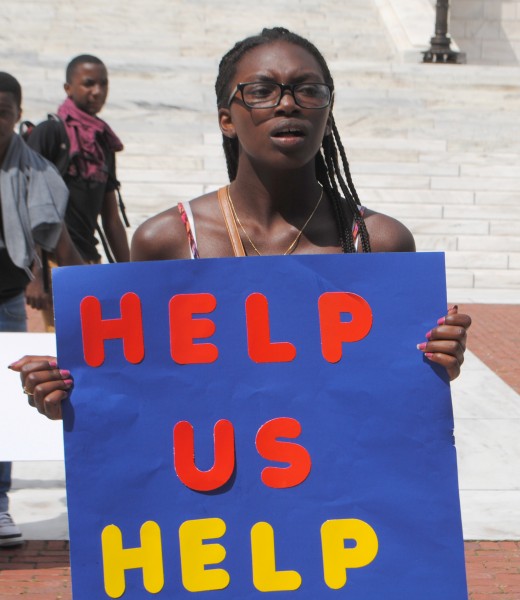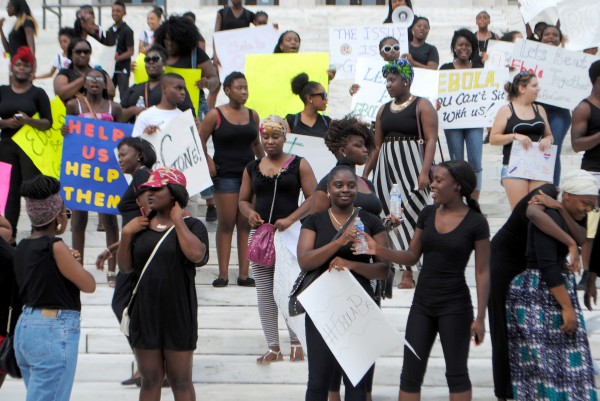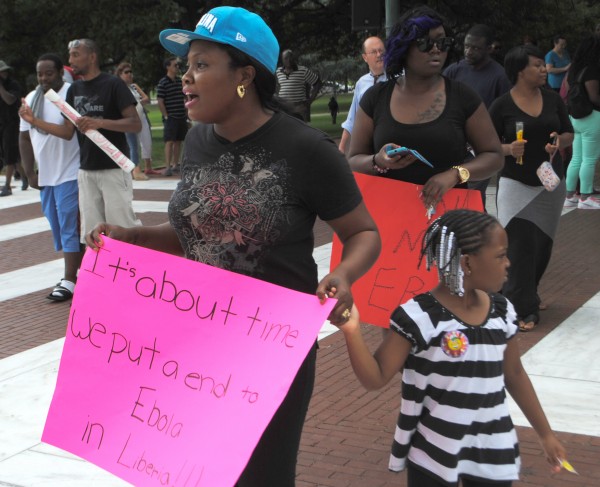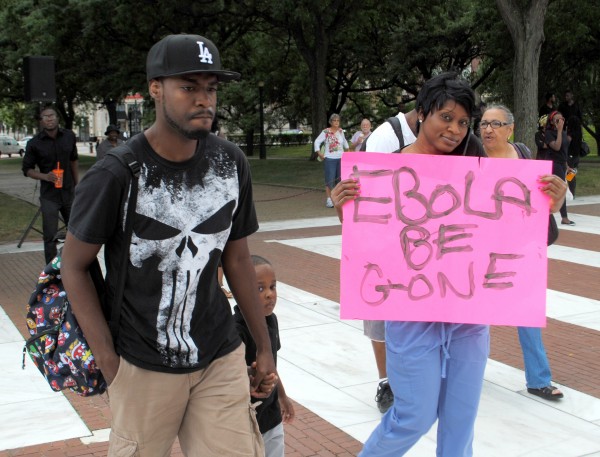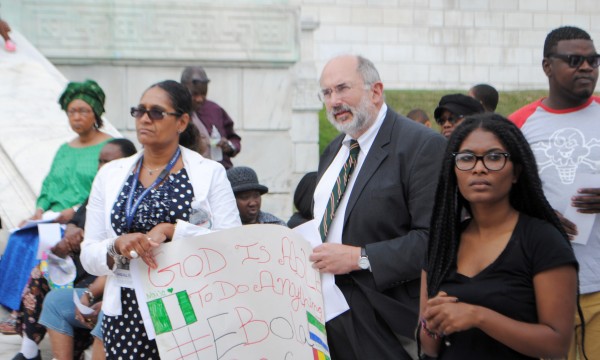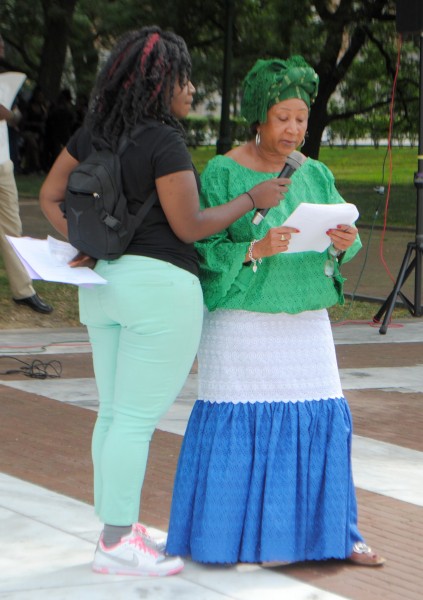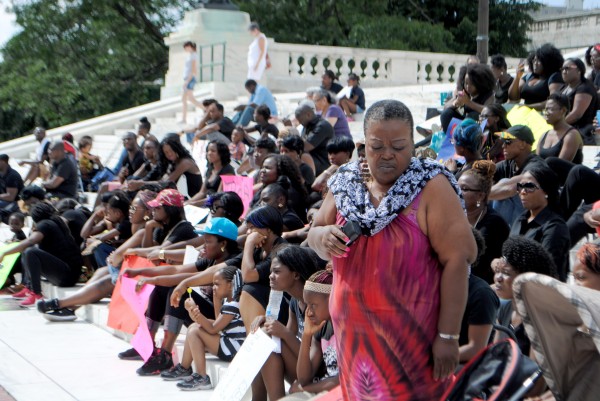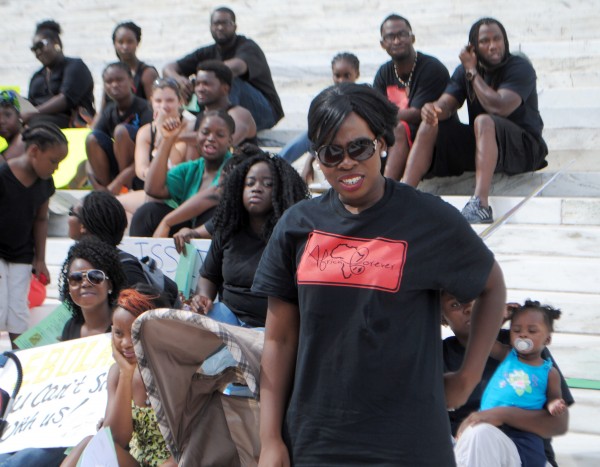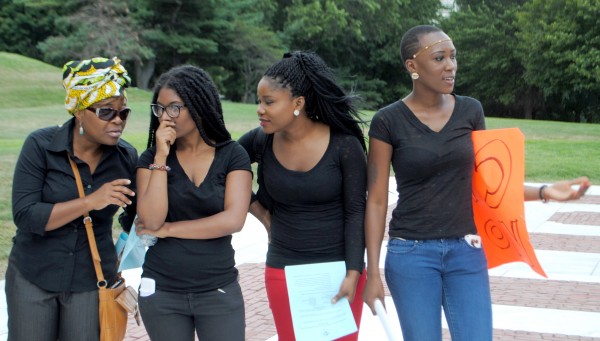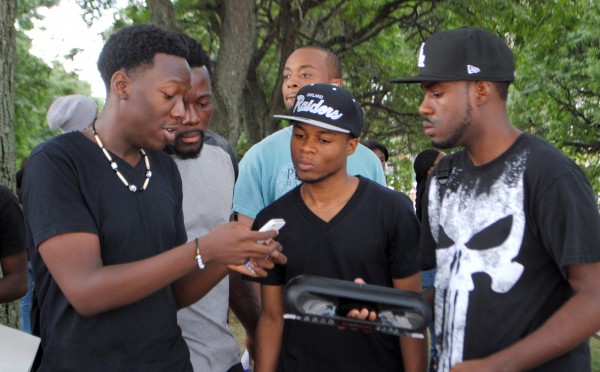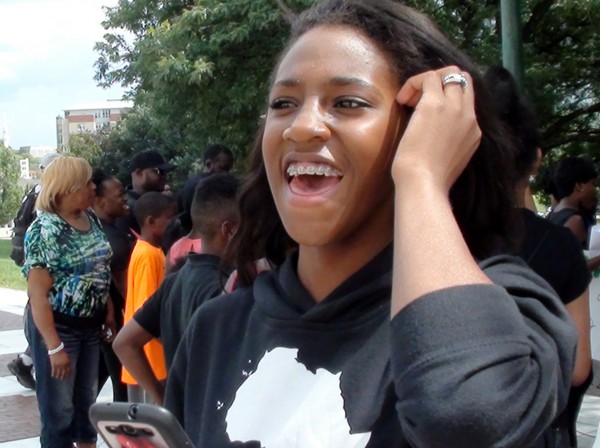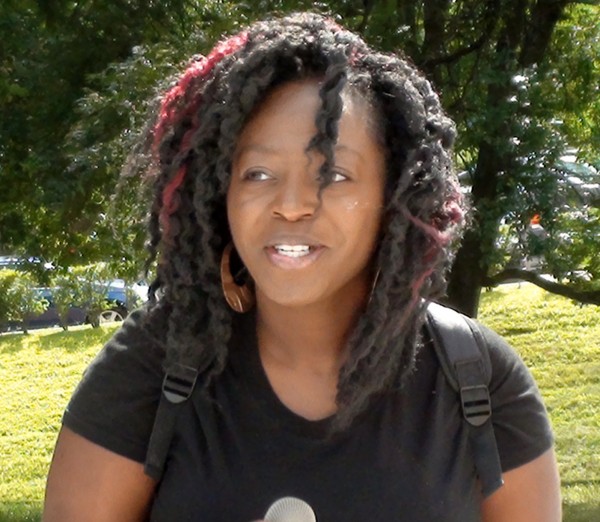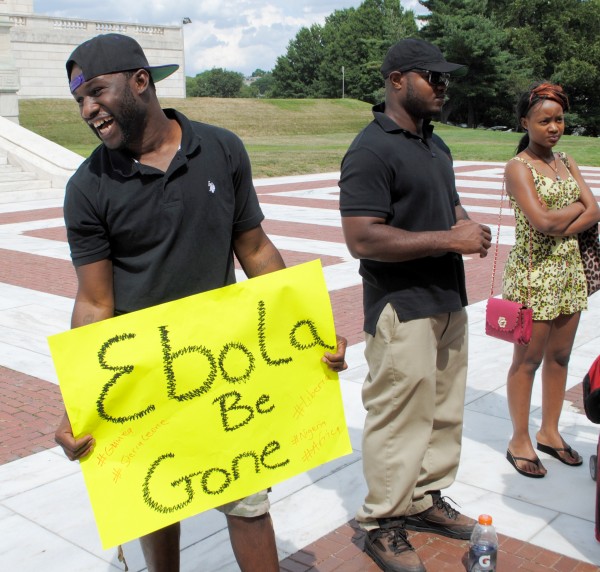 000 Kormasa Amos

000 Song

000 Song 002

000 Song 003

001 Kormosa Amos

002 Sister Miatta Dorley

003 Randell Dauda

004 Poem Willette Holt

005a Winston Gould

005b Fatima Khadar

005c Deen Ibiyemi

005d Dr Fine

006 Samuel Aboh Jr

007 Hull, Solomon Vincent

007 Taveras

007 Elorza

007 Claudius Cooper