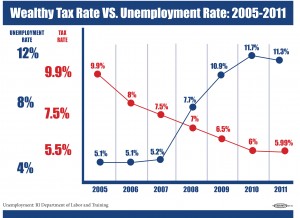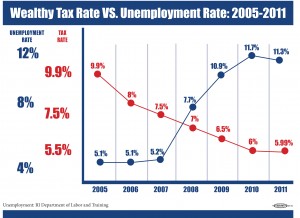 As some legislative leaders continue to balk at rolling back income tax cuts as a way to correct Rhode Island's budget deficit, saying they still need to let the flatter taxes play out to see if they stimulate the economy, maybe there's something they should consider.
"There is no reason for states to expect that reducing or repealing their income taxes will improve the performance of their economies," according to a new report from the left-leaning Institute on Taxation and Economic Policy that shows that the nine states with the highest income taxes are faring better economically than the nine states that don't have income taxes.
Here's a link to an article about the study, since .pdf links are clunky.
While contrary studies from the right-leaning organizations exist, the ITEP study says they miss some key points: growing states, whether they have high or no income taxes, are doing better than shrinking or static states and states with no income taxes tend to get money from natural resource extraction.
Rhode Island has been rolling back its top level income tax bracket since 2007, but this year a new bill gaining steam at the State House would put the top income tax bracket back at 9.9 percent for those making more than $250,000. Speaker Gordon Fox initially said the bill would go no where this year, but later issued a more cautious response as the legislation gained momentum.