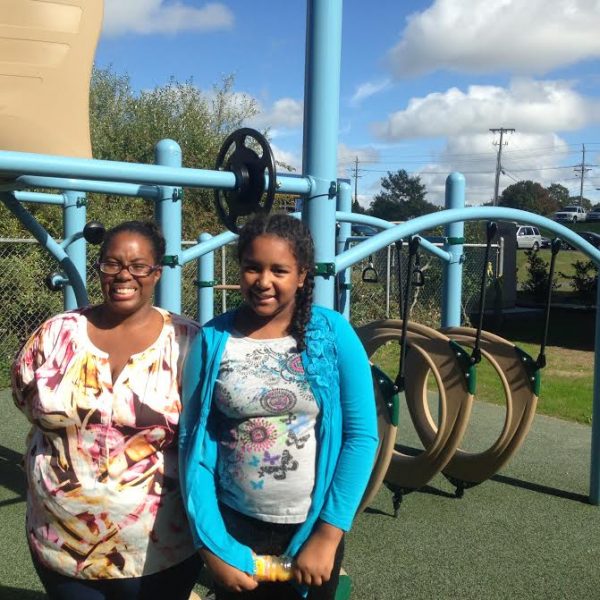 Tara D'Ambra and her 11-year-old daughter Olivia know exactly why Lucy's Hearth, a women's shelter in Middletown, needed a new home.
"I lost my job and just wasn't able to sustain my apartment," she explained. It was 2007, and she found refuge at Lucy's Hearth. While the staff was excellent, D'Ambra said, "the building was so gloomy and scary."
Not so with Lucy's Hearth's new facility on Valley Road, which was unveiled to great fanfare on Thursday. Tara and Olivia D'Ambra were featured guests.
The newly renovated 9,300 square foot building has 14 bedrooms, each with a private bathroom and two, two-bedroom suites for families. There's a brand new kitchen, a computer lab and two laundry rooms. It has 60 percent more capacity than the old space.
"This building will change the way we design services for moms and kids," said Jennifer Barrera, the director of Lucy's Hearth. The old facility, said Senate President Teresa Paiva Weed, "just wasn't designed for kids."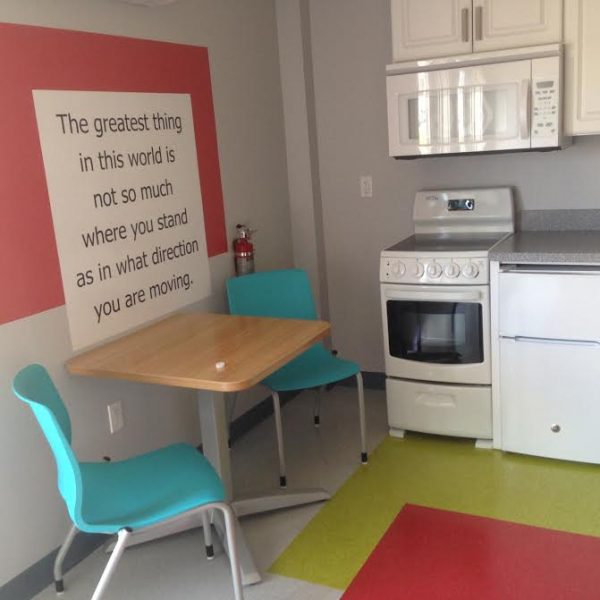 The new facility is. There are play rooms for young children, as well as a teen lounge. The rooms are colorful, and adorned with quotations such as "The greatest thing in this world is not so much where you stand as in what direction you are moving" and "The secret to getting ahead is getting started." There are two different playgrounds on the 2.2 acre campus.
"I'm so happy for all the families who get to move into this top notch facility," said D'Ambra, "happy not because they are homeless but happy because I know they will get the help they need here to transition back into housing, back to thir life, back to their community."
Lucy's Hearth has been around since 1984 as a night-to-night shelter for women and children. It "delivers holistic wrap-around services for resident mothers and their children including case management, daily nutritional meals, mental health treatment, referral and advocacy, early intervention for children 0-3 years of age, life skill training, financial literacy education, on-site GED education and more," according to a press release.
This year alone, Lucy's Hearth has provided services to 74 women and 79 children. It has served more than 25,000 meals in 2016 and provided close to 5,000 transitional bed nights.
Barbara Fields, the executive director of Rhode Island Housing, said, "this new building enables Lucy's Hearth to expand its support services for families who may not know where else to turn." She also used the event to campaign for question 7 on the ballot, which would direct $50 million to create affordable housing and repair blighted neighborhoods. Senator Jack Reed, long a supporter of Lucy's Hearth, also attended the opening.
Lucy's Hearth has a new home

,