What's a worse sin in mainstream media bias? Is it when a reporter offers an opinion in an otherwise so-called straight news piece, or is it when opinionators offer a skewed view of the state in order to stump for their pet philosophies?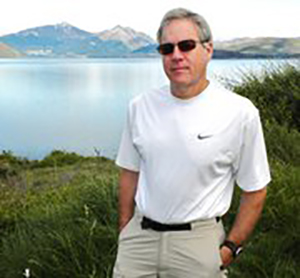 I'd say it's the latter is where Rhode Island's marketplace of ideas misses the mark. Case in point: Mark Patinkin's column this morning on worker versus management rights.
He chose to focus on the spat between college buddies Rob Rainville and John Feroce, who it turned out didn't enjoy working together as much as they liked partying together. Rainville was the attorney for Alex and Ani and Feroce the CEO. When the business and/or personal relationship turned sour Rainville, a lawyer, filed suit. Alex and Ani is under intense scrutiny as of late, and this is certainly a newsworthy topic. But it's not an example of labor versus management rights – it's an example of what can happen when longtime friends add loads of money and a law degree to the equation.
Better examples of the tension when employees and employers part ways exist in Rhode Island, and Patinkin would have had to only read the newspaper he works for to find about them.
One from yesterday's Providence Journal described how the owner of a Warwick tree service fired an worker when he got hurt with a chainsaw on the job. And when the employee stood up for his worker's rights, management had him deported. A judge awarded the employee a $30,000 settlement and then the state fined the owner $150,000 when he failed to make good on the restitution.
I'd like to know, since it seems to be a topic worthy of debate, what Mark Patinkin thinks of this situation. To me it seems pretty obvious both the employee and employer would have fared better if the employee enjoyed the full rights of American citizenship, probably would have saved us taxpayers money too.
Or how about this one from last week, in which a former Hasbro employee says she was fired for being gay and a woman. According to the ProJo, the woman "alleges that her open commitment to the cause of women's rights, her gender and her sexual orientation led Hasbro to falsely accuse her of misconduct and subsequently fire her last January."
If his Twitter timeline is any clue, I would expect Mark Patinkin to be even less empathetic to workers' rights when the worker in question is a female.
How come, instead of ordering their own dessert, women say they'll just take a bite of yours, and then eat half of it?

— Patinkin, Mark (@markpatinkin) February 6, 2014
And admitted to being a sexist in a January tweet:
Am I the only sexist who wonders why Jennifer Aniston doesn't get married but cheers on George Clooney for avoiding capture?

— Patinkin, Mark (@markpatinkin) January 21, 2014
No, Mark Patinkin, you are not the only sexist who wonders such things. But it is good that you can admit to being a sexist. That's the first step.  You ought to also admit that your most recent column about employee versus employer rights does more damage to this important discussion than it does service.