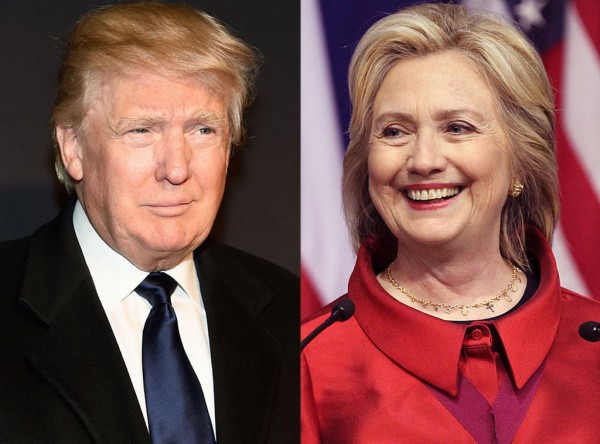 #NeverHillary is a bit too flippant to me. The point of an election is to pressure a candidate, and get results. We have gotten some movement in the right direction, thanks to Bernie Sanders. Still, for many voters, there are still significant reasons not to want to cast a vote for Hillary Clinton. Instead of yelling "Never Hillary!" let's take a more nuanced stance. It's time for #MaybeHillary.
The #MaybeHillary movement is open to the idea that voting for a lesser evil is sometimes the right thing to do, but also seeks to push that lesser evil candidate to the maximum that is possible within the political situation. People who say that that's already been done are ignoring Hillary Clinton's very right-leaning (and sometimes rightwing) foreign policy stance, and her tepid stances on climate change.
The #MaybeHillary movement is also open to considering the relative strength or weakness of a Republican challenger. It should be agreed that we can't allow a rightwing Republican like Donald Trump into office, but part of that equation should be constantly fine-tuning our assessment of just how likely his election is. With Republicans fleeing Trump for Clinton or sometimes even Gary Johnson, there is increasingly an opening to push Clinton to make sure she keeps and extends her progressive message.
The #MaybeHillary movement is also one that supports the idea of flexible strategies to reflect the differences of various states. Yes, it's true that voting is a collective action, as Samuel G. Howard states, but in 2012, Barack Obama held Rhode Island by 27 points. Jill Stein would have to take that support, without Donald Trump losing any votes at all to the Libertarians, in order to act as a spoiler. And in a world where the Green Party did well enough to take 27 points of an election– even in a blue state– the political conversation on the Wednesday after election day would be one to look forward to.
Saying #MaybeHillary means not being aggressive and nasty to people who are voting for Clinton, because in an election like this one, who can blame voters for not wanting Donald Trump? Saying #MaybeHillary means being open to switching to Clinton if she satisfies enough major progressive pledges (for me, the two I think are most sorely missing are her foreign policy and climate change positions, but you can fill in your own in the comments section). Saying #MaybeHillary means having the kind of conversation with voters that can energize them to press the candidate for more in a viable way. The #NeverHillary movement shuts down conversations, and so does shaming people for voting their consciences. Let's get people activated around issues, hold Clinton accountable, and get what we need.
The #MaybeHillary movement

,