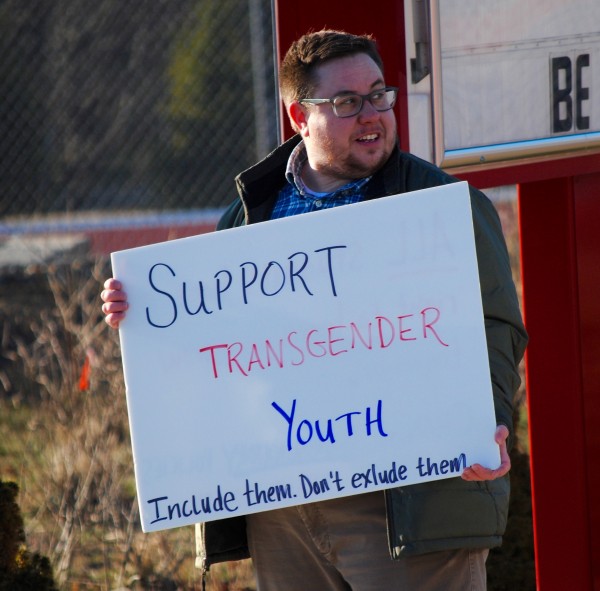 The Concerned Alumni of Mount Saint Charles Academy have been invited by school's president, Herve Richer, to discuss possible solutions to the problem of accommodating tans students. They also report that the language regarding the non-admission of trans students has been omitted from the school's website. Here's the full release:
"We, the alum who have expressed concerned about the policy regarding transgender students at Mount Saint Charles, have received word from the President, Herve Richer. He has been apologetic about the impact of the policy and appreciative of our efforts as alum to find a positive solution to the accommodation problem. He has invited us to a meeting to discuss possibilities of how to do this, and we are grateful that Mount is moving forward in this direction.
"Mount has always been a home to us, and we are happy to see that they understand our concern and agree the language in the policy needs to be changed and a solution for accommodation implemented. We will be accepting an offer to go to a meeting with the administration to add our help and talent to finding a solution for all parties.
"On Mount's website, they have posted a new handbook for 2016-17 that omits the policy regarding transgender students. While we do not know if this is the final copy, we are glad to be part of the process of moving in the correct direction on this issue."
Mount Saint Charles Academy working with alumni on trans student admissions

,