They say yard signs don't vote. But commercials don't vote either, and they pay great attention to those. Besides people who put yard signs in their yards do vote, as well as annoy their neighbors and draw photographers to their streets.
In this picture, from just north of the Narragansett Town Beach on 1A, there seems to be an adamant Angel Taveras supporter living right across the street from an adamant Gina Raimondo supporter: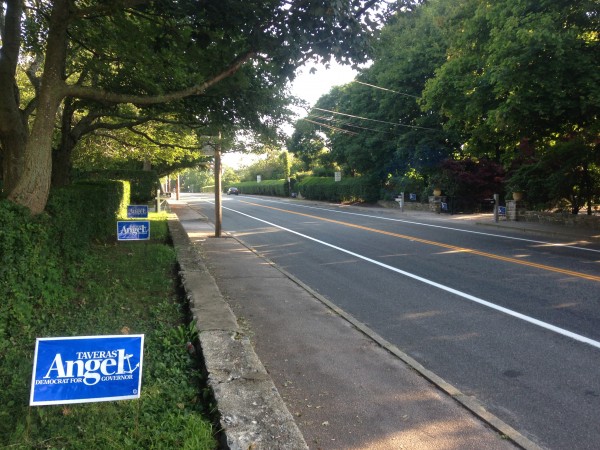 What's interesting to me is combinations of yard signs, like this Gina Raimondo supporter who also supports Republican Catherine Taylor for lt. governor. I wonder if the owner of these signs is planning on voting in the Democratic or Republican primary?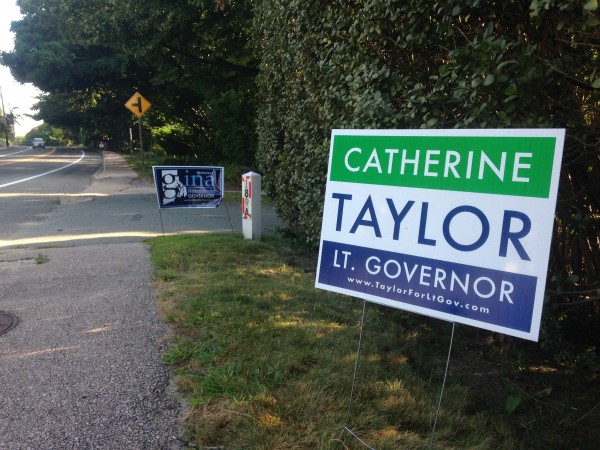 On Route 1 in Charlestown I saw this driveway with a Clay Pell and Seth Magaziner sign.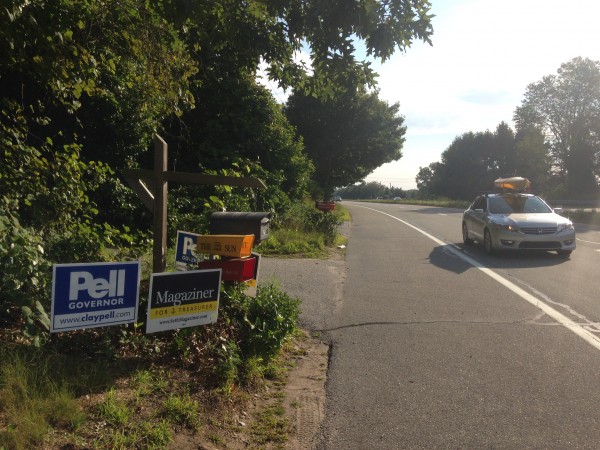 I suspect this person won't be the only one to vote for both Clay Pell and Seth Magaziner in the Democratic primary. Both are young, new to elected politics and are banking on the belief that Rhode Islanders are ready for new leaders.
Have you seen any interesting multi-sign yards? If so email them to progress@rifuture.org and tell us what trend you think they indicate.