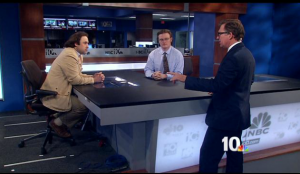 On aggregate, women are paid less in the workplace. Nationally, women earn 77 cents for every dollar a man makes and here in Rhode Island they earn 81 cents for every dollar a man makes. (We're number 14!)
But what do we do about it? Carolyn Mark, president of Rhode Island NOW, offers her thoughts here and Providence state Senator Gayle Goldin gives hers here. Or you can watch me and Justin Katz take the total white guy approach to this topic and talk about it in the context of the construction industry!
That aside, I think we both make interesting points when it comes to what role the people should play in leveling the workplace playing field. Essentially, my point is we need to value caregivers as much as (if not more!) than hammer swingers.