Nellie Gorbea, one of two Democratic candidates for secretary of state, concedes there aren't many policy differences between her and her from primary opponent Guillaume de Ramel. But experience for the job, the former deputy secretary of state and Housing Works RI executive director says, is another matter.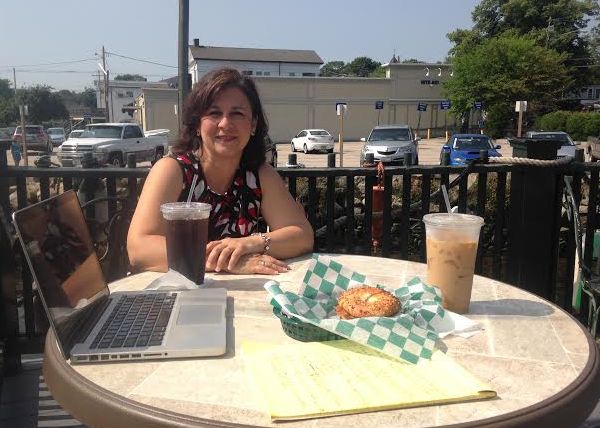 "Because in the end," Gorbea told me in a 45 minute interview earlier this week, "leadership matters and experience matters and I have a proven track record for doing what I say."
Later in our conversation she described the experience difference between her and de Ramel as being "fairly striking."
Gorbea was born and raised in Puerto Rico and moved to the mainland to attend Princeton, where she met her future husband. After she got her master's degree in public adminstration from Columbia, he got a job as a professor at URI's world-renowned Graduate School of Oceanography. They now live in near Wickford and have three daughters, ages 10, 8 and 4. We talked about how she became a Rhode Islander, and how RI and PR a lot alike in their cultures.
We talked about election reforms she would push for as secretary as state, such as repealing the voter ID law and implementing online voter registration. She said there are some draw backs to vote-by-mail.
Gorbea has a wealth of public and private sector experience. Before she was the executive director of Housing Works RI she was a deputy secretary of state under Matt Brown. In that capacity, she helped to publish online voting and public meeting information. She sued the General Assembly – and won – over a redistricting infraction in South Providence. And she was in management at the secretary of state's office when it became a union shop.
She said it helped improve efficiency, employee relations and consumer experience in the office. Listen to her talk about the experience here:
While Gorbea wouldn't tell me who she is supporting for other statewide offices, she did offer her opinion on how Ralph Mollis has done as secretary of state:
One of the most interesting and candid conversations we had was about her K Street fundraiser with Bill Richardson.
But aside from her experience in the office and a bona fide progressive track record, Gorbea is suffering from a severe fundraising disadvantage. She promised to have a TV presence before the primary, but knows she can't match de Ramel's ability to pay for advertising. Instead she boasts that her campaign is grassroots-funded by Rhode Islanders in every city and town in the state.
She said if there's one thing Rhode Islanders should know about her campaign it's this:
Here's our full 45 minute interview (with some minor edits):