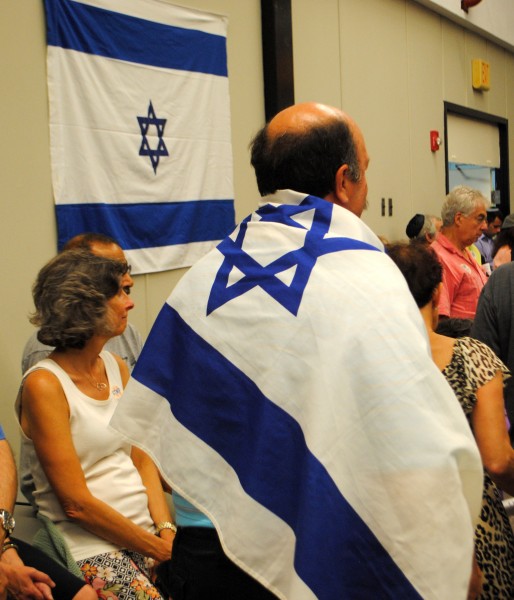 The Jewish Alliance of Greater Rhode Island held an "Emergency Solidarity Rally" on Wednesday night at the JCC on Elmgrove Avenue in Providence in support of the State of Israel during the present military crisis in Gaza.
The event was marked by prayers and songs from religious leaders as well as reports from Naomi Sommer, an Israeli teen staying Providence and Maor Mintz, who lives in a Kibbutz only a mile or so outside Gaza. Both spoke about the difficulties of living under the threat of rocket attacks and of the fear for their loved ones back home.
Opinions on the policies pursued by the State of Israel in Gaza were mixed. While virtually all of the four hundred people present felt that Israel has a right to defend itself and wished for a peaceful settlement to the current war, there were some disagreements among the attendees as to what exactly Israel's course of action should be. As Marty Cooper, director of the Community Relations Council pointed out, in a room of 400 people there are probably 800 opinions about Israel in regard to the current crisis.
Rabbi Sarah Mack, president of the Board of Rabbis of Greater Rhode Island, prefaced her opening prayer for peace with the observation that, "We stand with Israel in all its shades of gray."
Rabbi Michelle Dardashti explored some of the darker shades of gray when she read a poem that explored the suffering of first the Israeli and then the Gazan people. Dardashti told the crowd that, "It's easier for us to hear the first part of [the poem] about our people suffering, and it's very scary and hard for us to look at the images of the Gazans crying and bleeding and suffering. We do have a right and an obligation to defend ourselves, and we also have an obligation, I believe, to defend our hearts from hardening."
In response, there were a very few cries of "No!" as some in the crowd refused the Rabbi's call for compassion.
Still, as Rabbi Dardashti led those assembled in a prayer for peace, all but a very few stood in prayer with her. In the end, at this rally for solidarity, compassionate hearts prevailed.
Would that such hearts could prevail in the Middle East.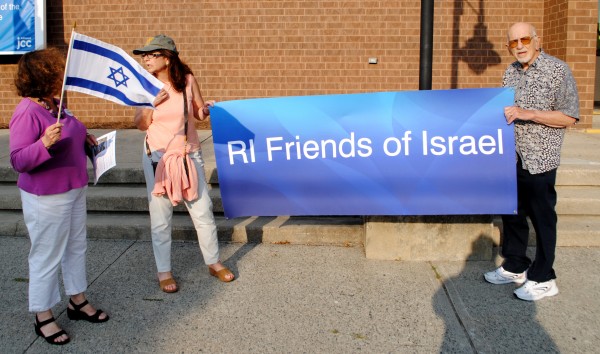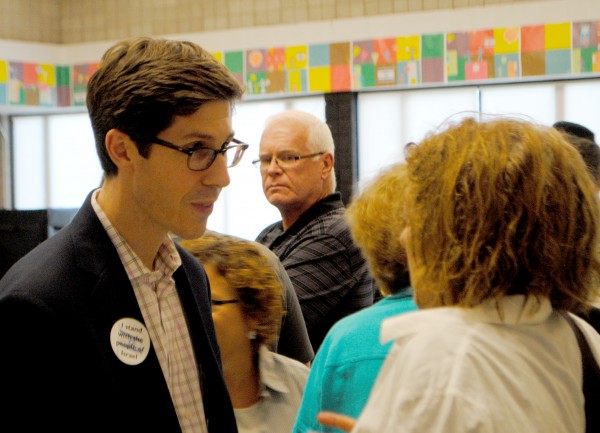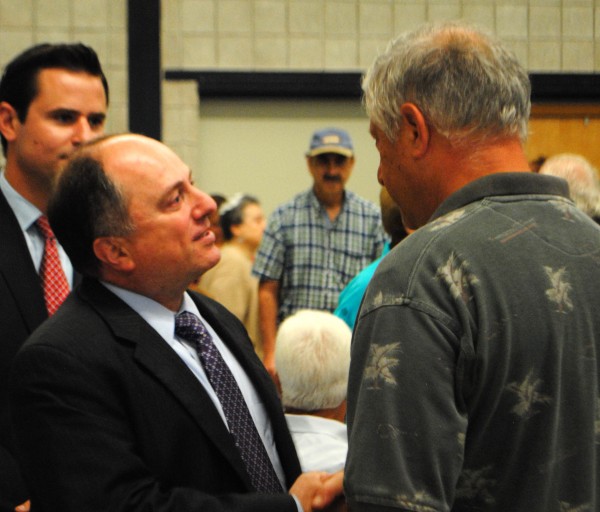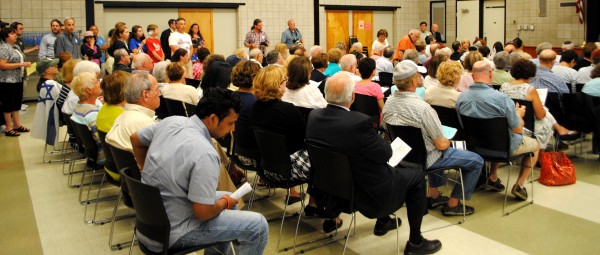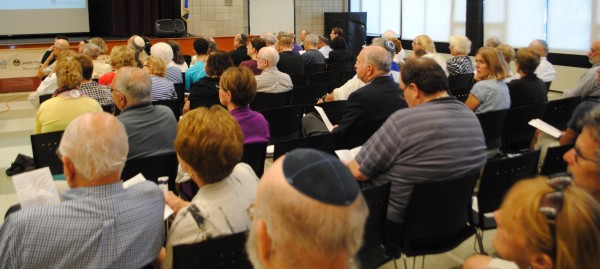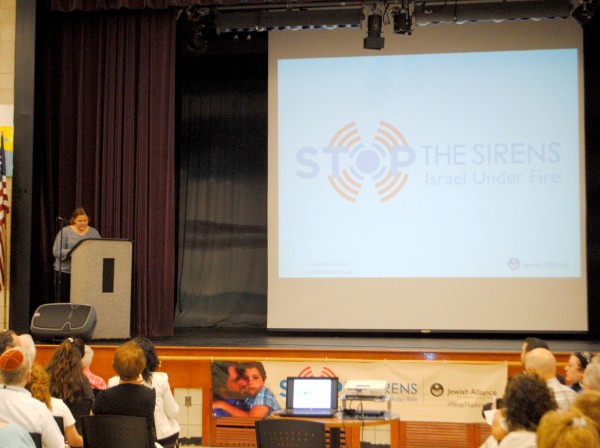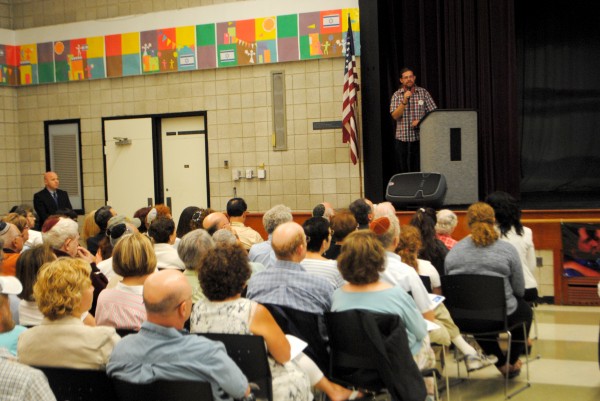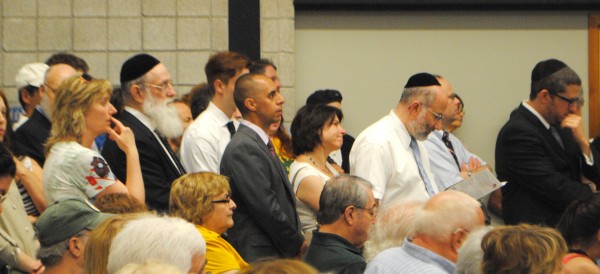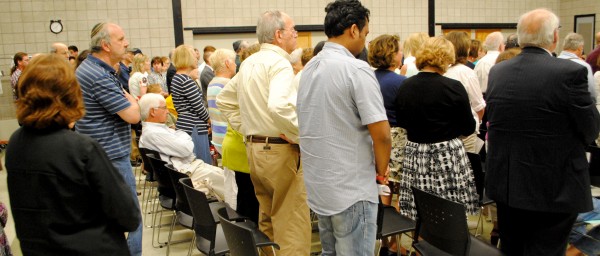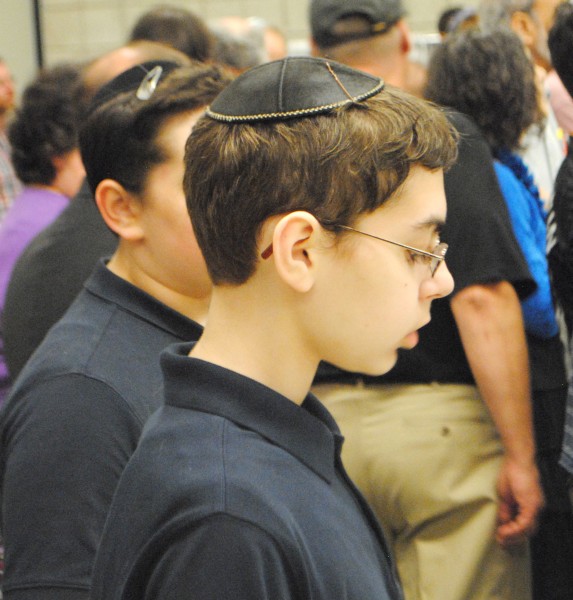 The full video of the Emergency Solidarity Rally can be seen here: