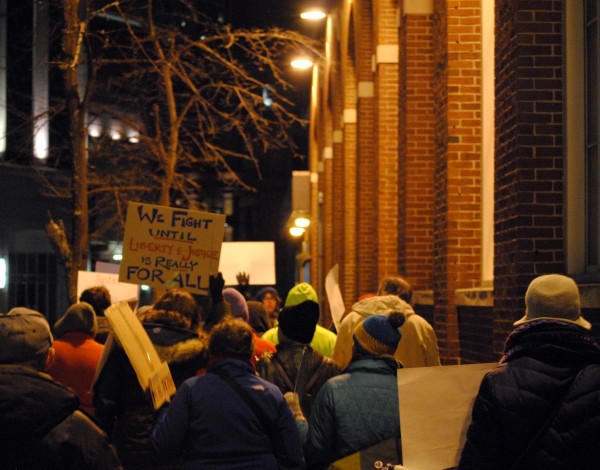 A rally was held outside the Federal Court House on Exchange St in Providence New Year's Eve to demand justice for  Tamir Rice, Sandra Bland and the countless others "who have been killed by state violence and who's lives have seen no justice in this broken system." The White Noise Collective [WNC], a "collective of people working at the intersection of whiteness and gender oppression to disrupt racism and white supremacy" organized the rally and march "in response to the non-indictments" of Rice and Bland handed down by grand juries this week.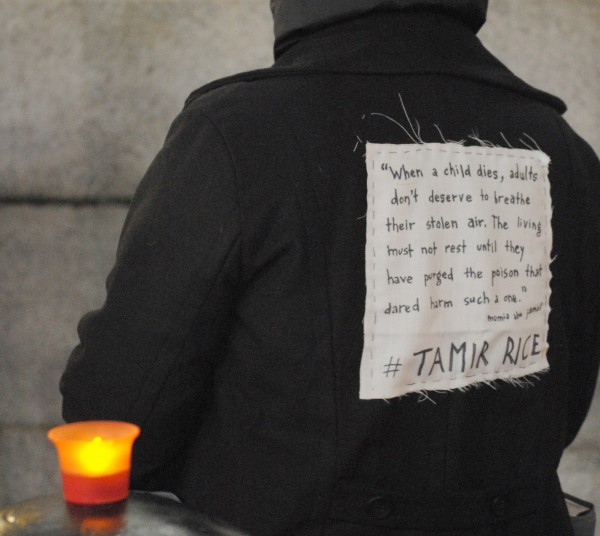 Tamir Rice was a 12-year old boy in Ohio gunned down by police within seconds of their arrival on the scene. Tamir was holding a toy gun. Sandra Bland was 28-year old woman found hanging in her cell after being pulled over for a minor traffic violation and arrested in Texas. Her death was ruled a suicide. In both cases no indictments have been brought against the police.
Most of those participating in the rally in Providence were white. "White silence in the face of state violence," says the WNC, "is a huge part of what allows a white supremacist system to continue taking black lives without repercussion." The protesters marched through downtown Providence, holding signs, chanting and singing outside the crowded downtown Providence restaurants, and ended up under the Holiday Tree outside the Providence City Hall.
Similar events were held across the country.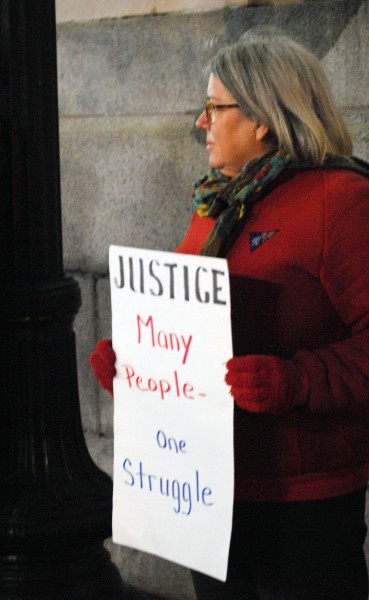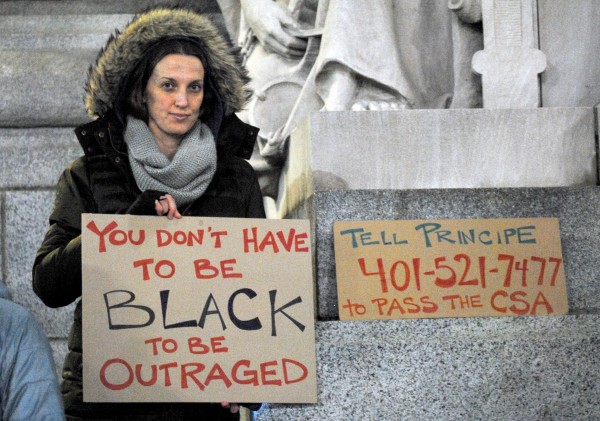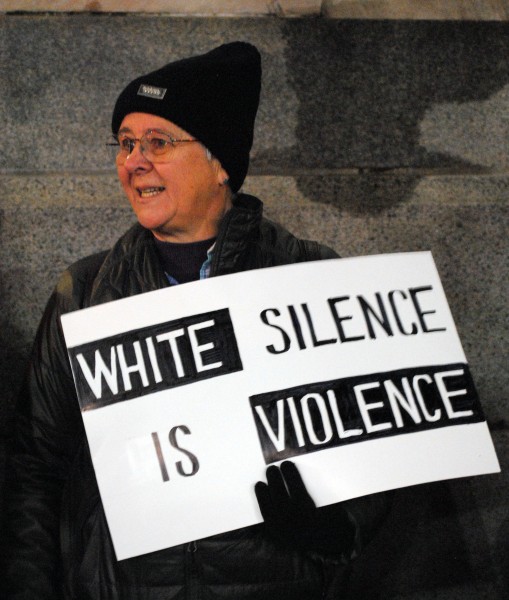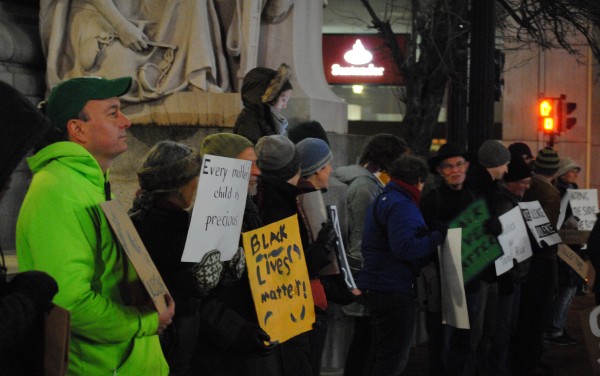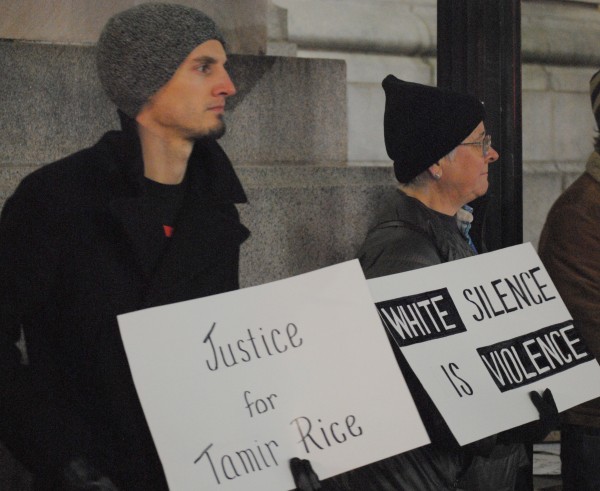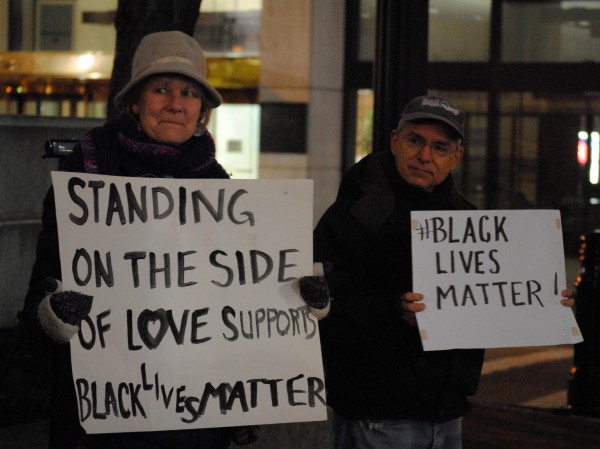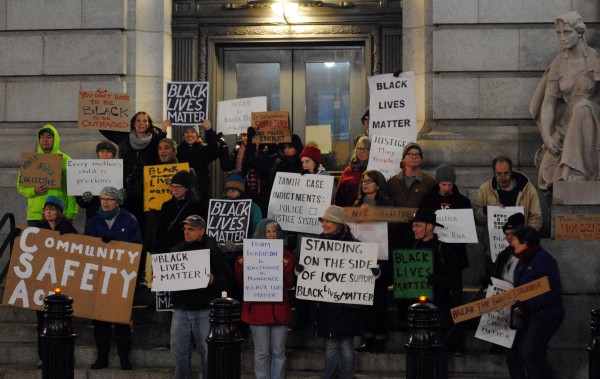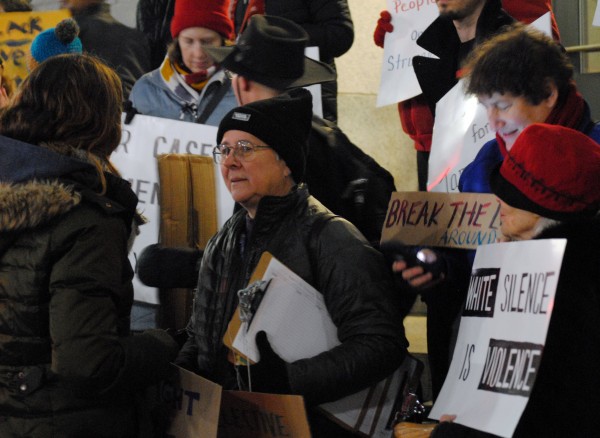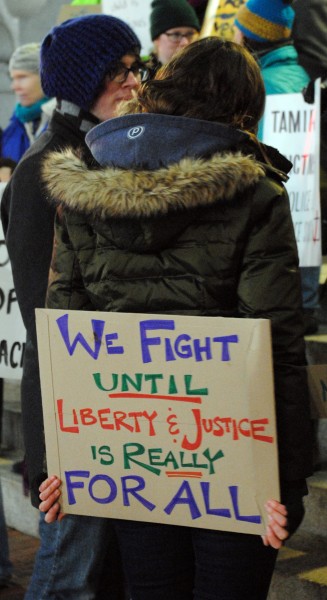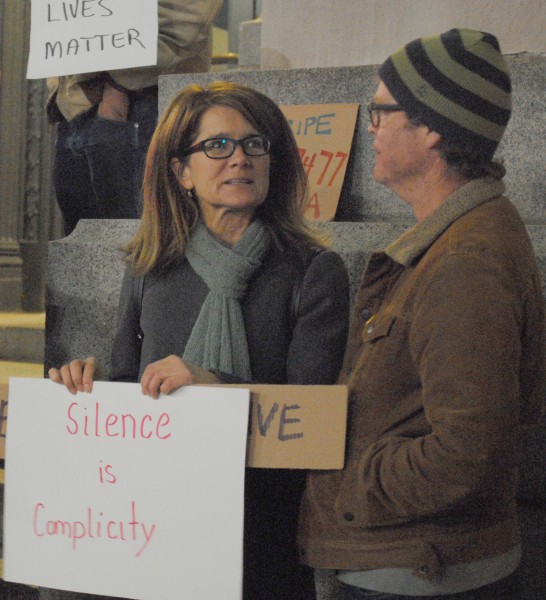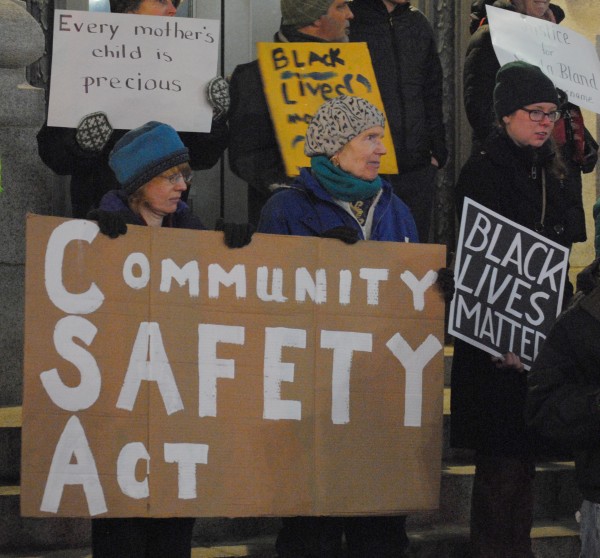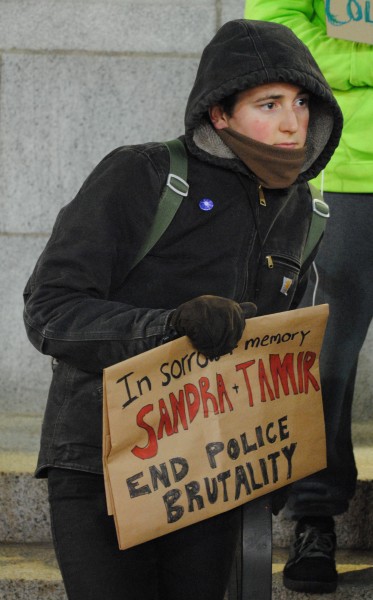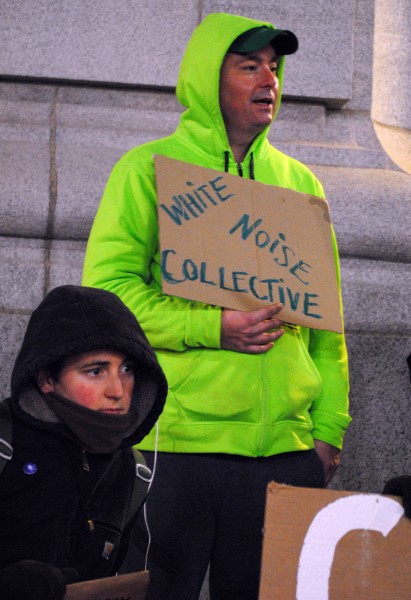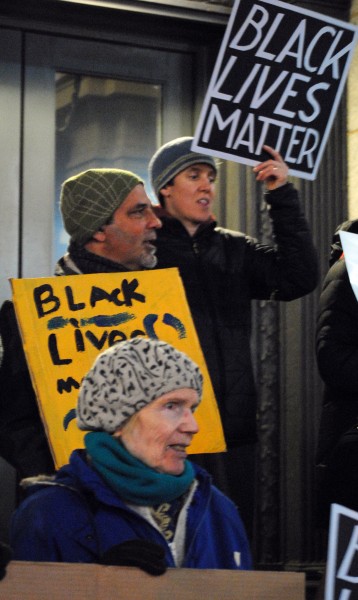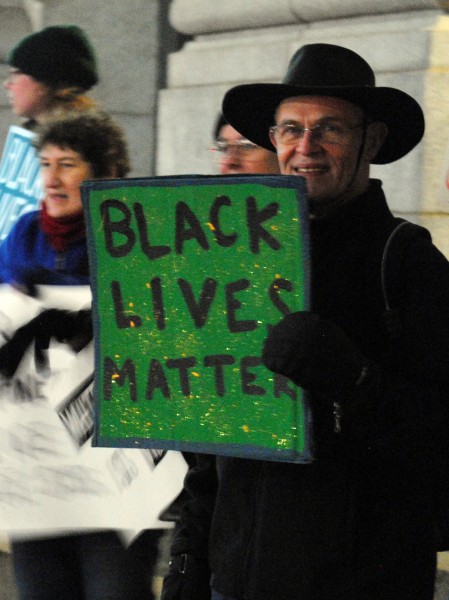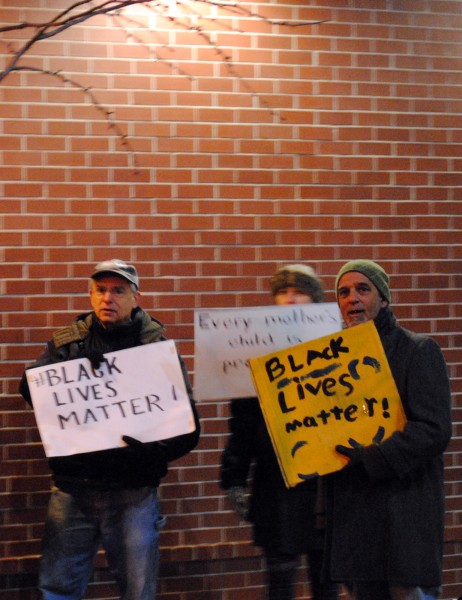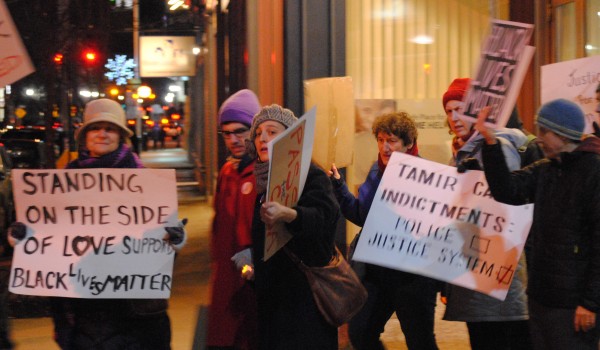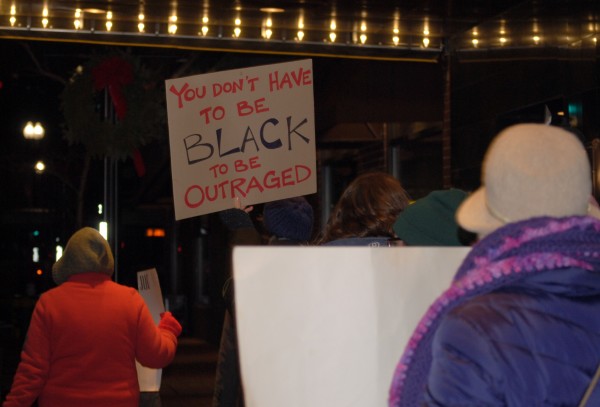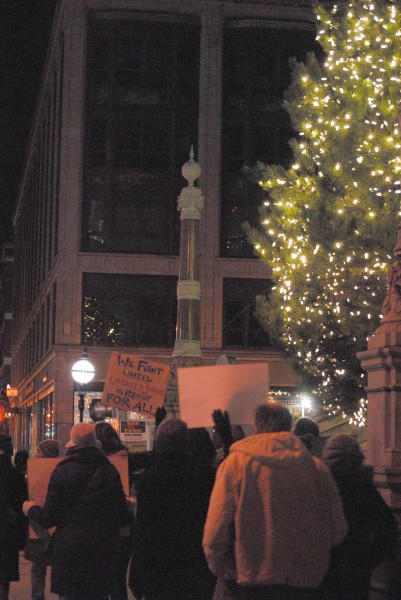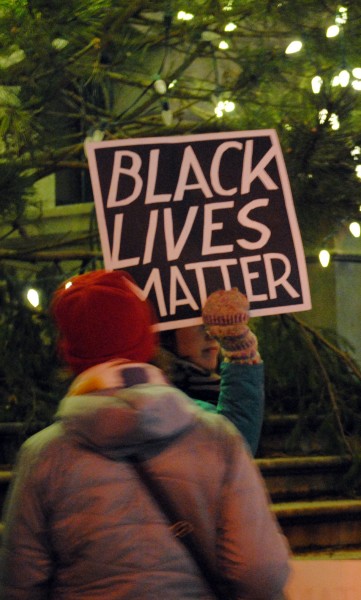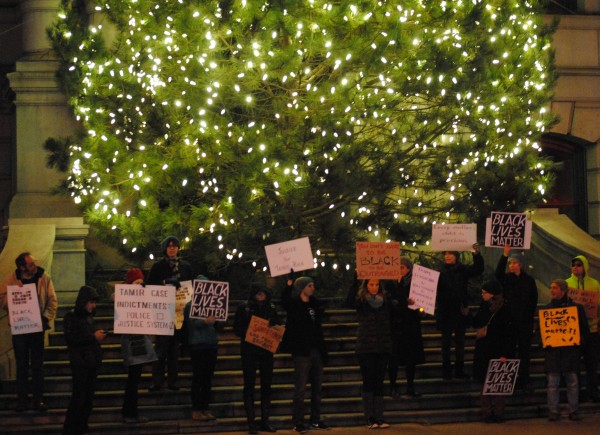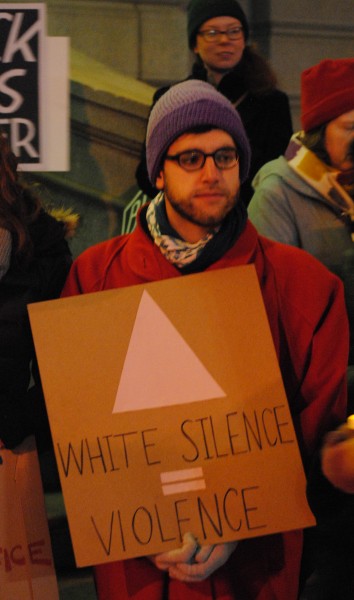 New Year's Eve rally to demand justice for Tamir Rice and Sandra Bland

,