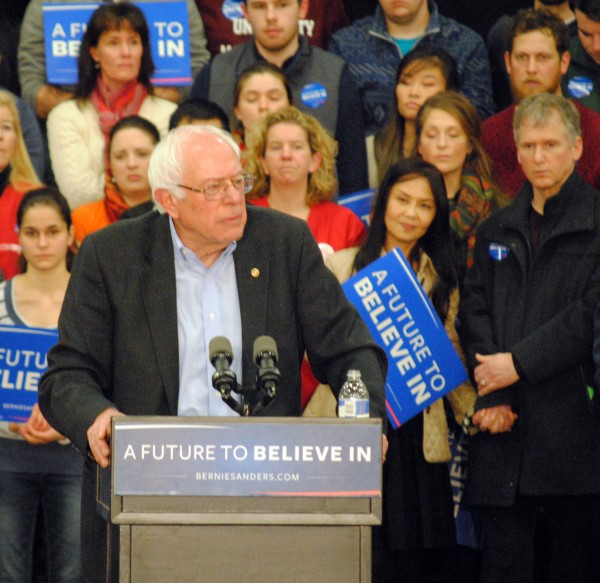 Bernie Sanders spoke to an overflow crowd of hundreds in Worcester, Massachusetts Saturday afternoon. The crowd was enthusiastic, and rocked the gymnasium of North High School with thunderous applause. Sanders delivered a populist message, telling the crowd that in his  "political revolution" will not "allow Donald Trump and these other people to" divide working people. There will be no more living in fear and desperation.
Contrary to what people are saying, Sanders says he's not a "fringe candidate." The campaign, says Sanders, is "in striking distance of winning Iowa… ahead in New Hampshire" and "we're going to win in Massachusetts.
The people I traveled with, all Sanders supporters from Rhode Island, were impressed with the speech. There were some small caveats: he doesn't address foreign policy much and his timeline on a $15 minimum wage seems unnecessarily long. But the dynamism of Sanders' message and his ability to bring a populist message in support of working families and against the "billionaire class" clearly resonates.
No cuts to Medicaid. Ending "grotesque" levels of income and wealth inequality. Ending corporate welfare and overturning Citizens United. Investing in infrastructure and education. "If a bank is too big to fail, it is too big to exist." Black Lives Matter. Expand funding for Planned Parenthood. Raise the minimum wage. Climate Change is real. Single payer health care.
As Sanders said, "It's for us to determine what the issues are, not some billionaire corporation."
And the man knows how to make an entrance. As the crowd waited in line outside in the cold, Sanders walked up the line, warmly greeting supporters with hugs, handshakes and kind words. His attention was on the people, not the media. You can watch it here: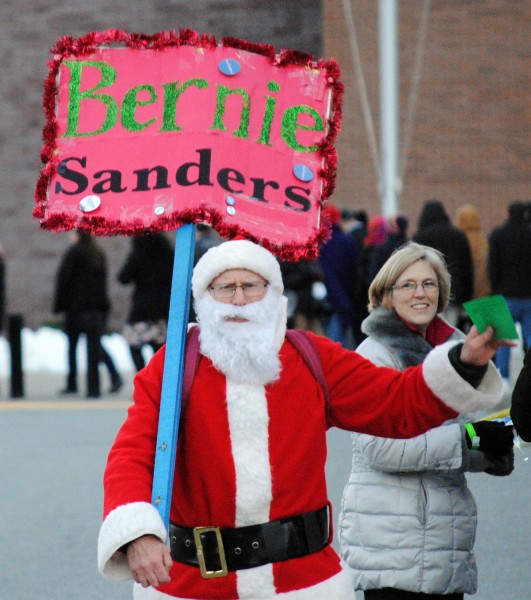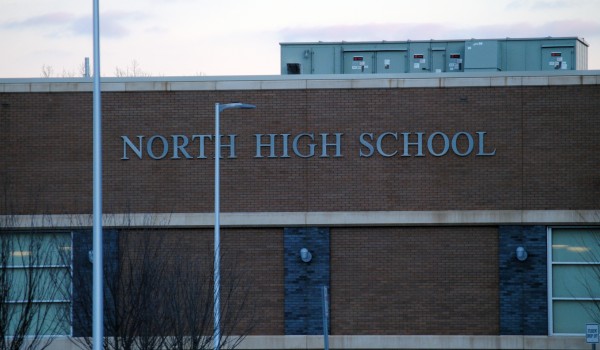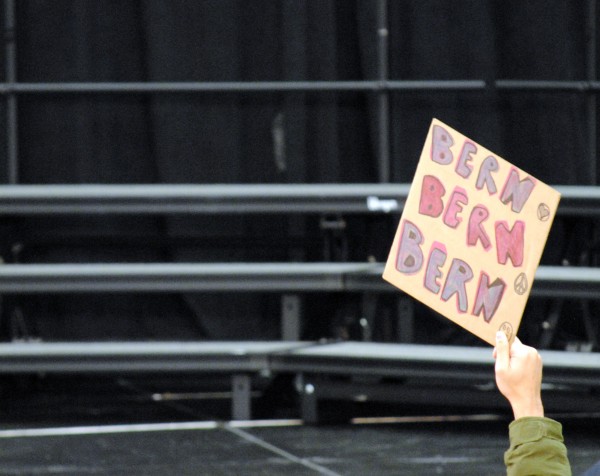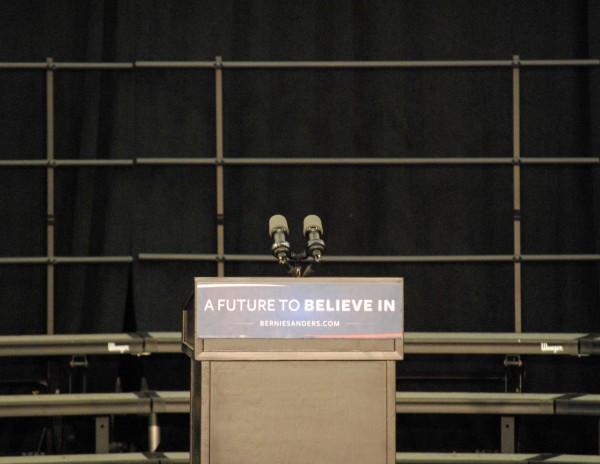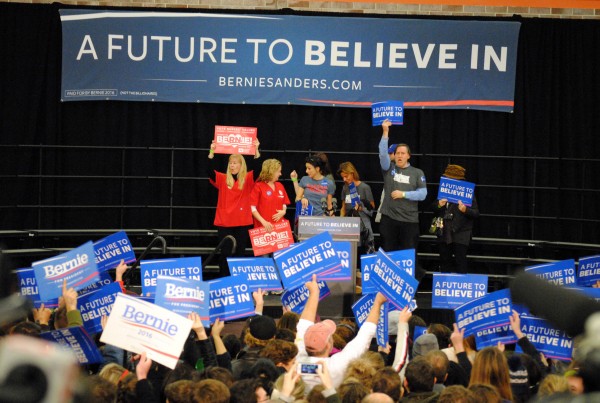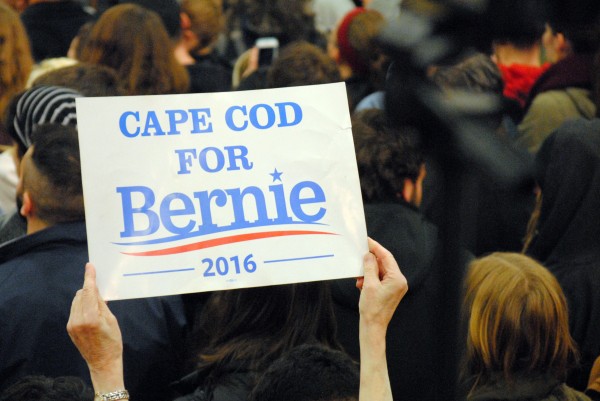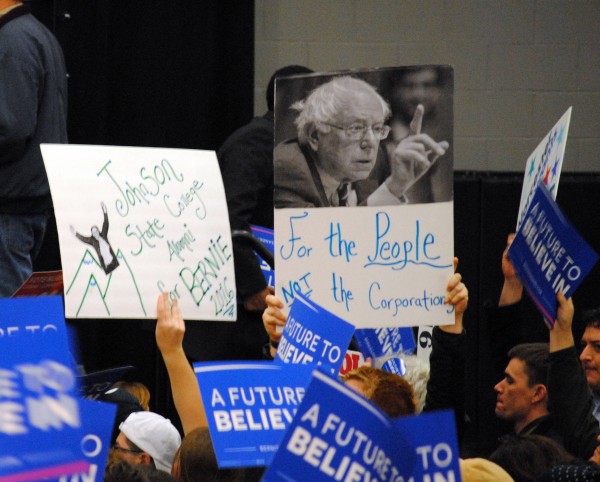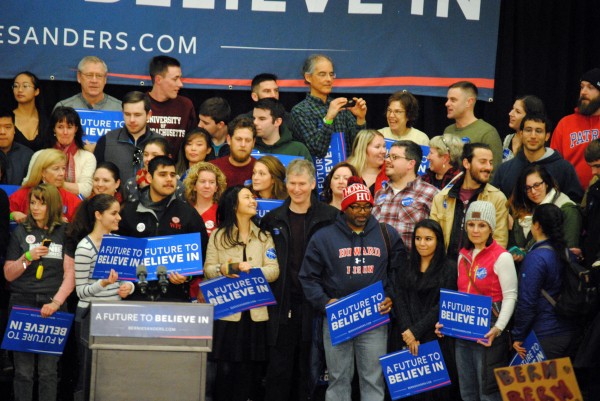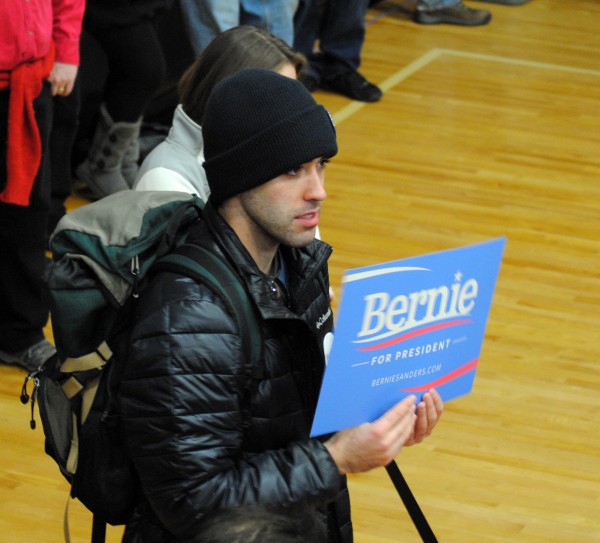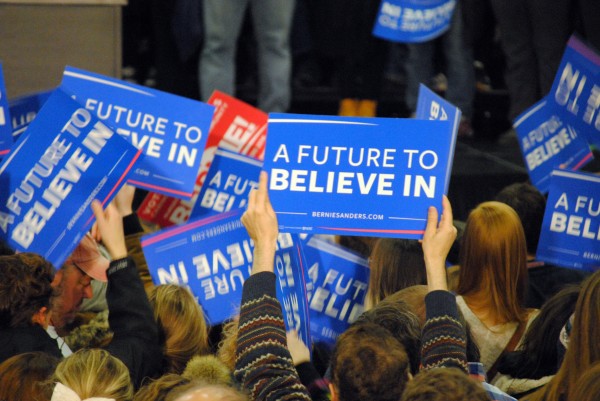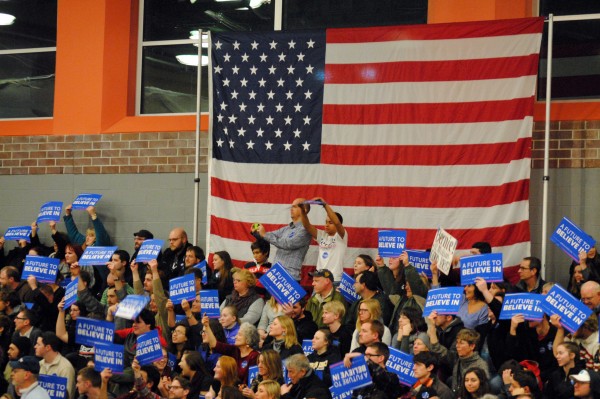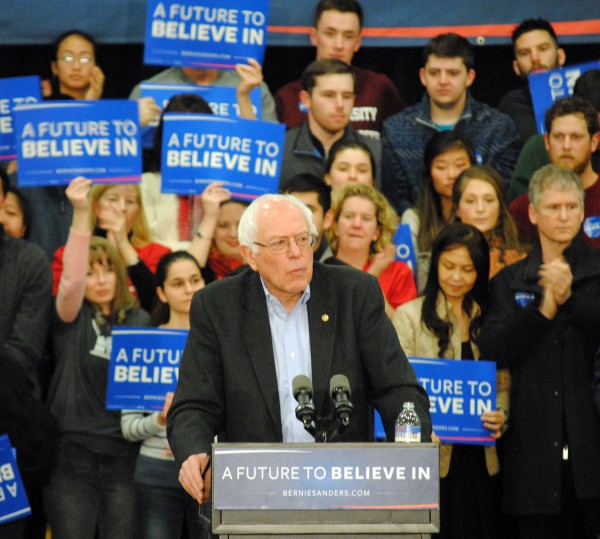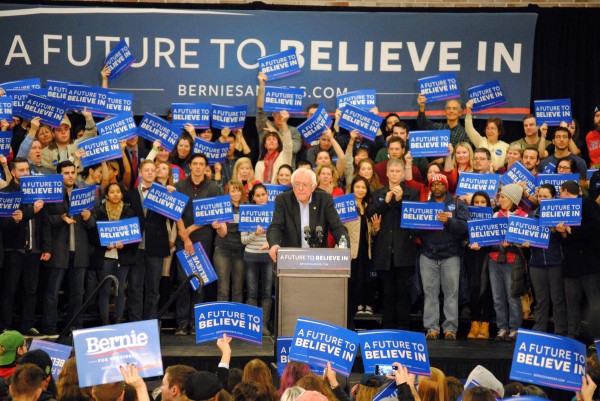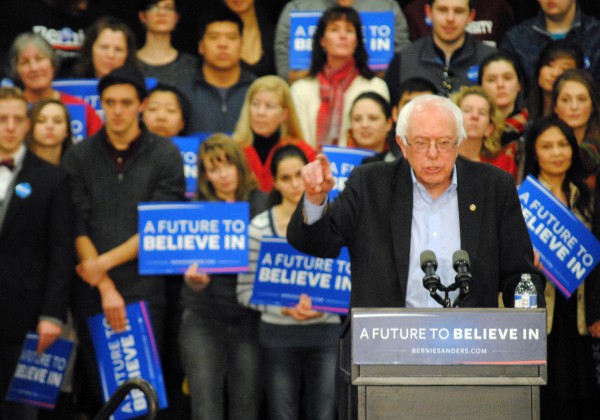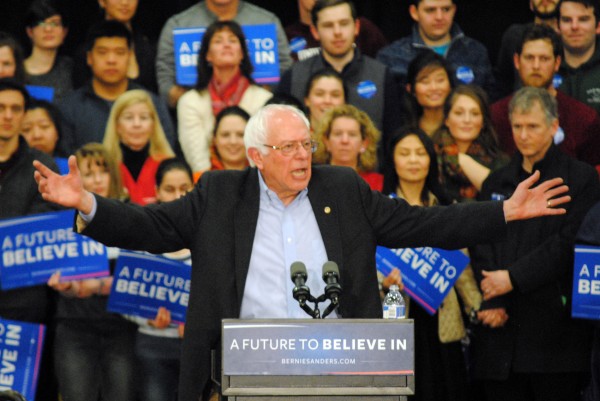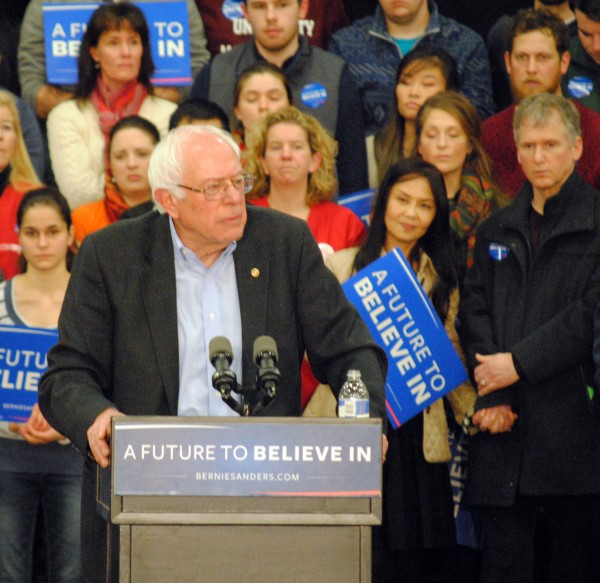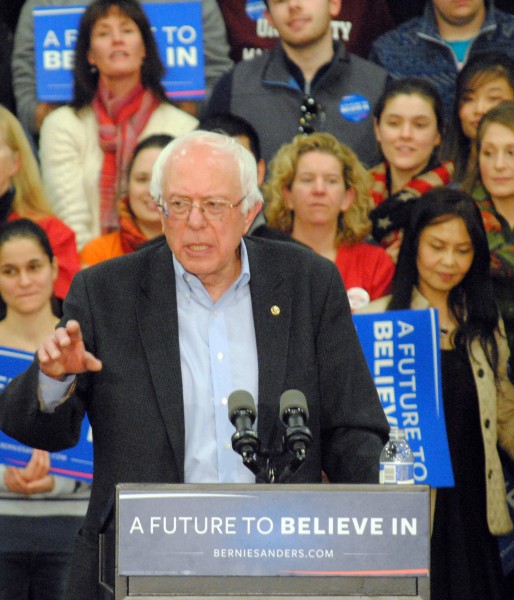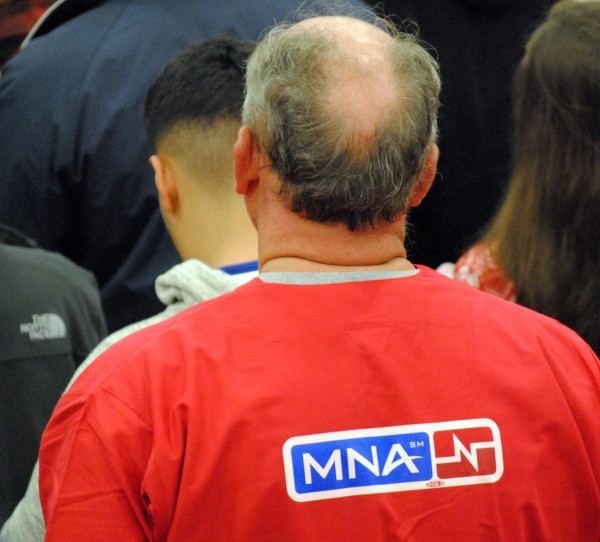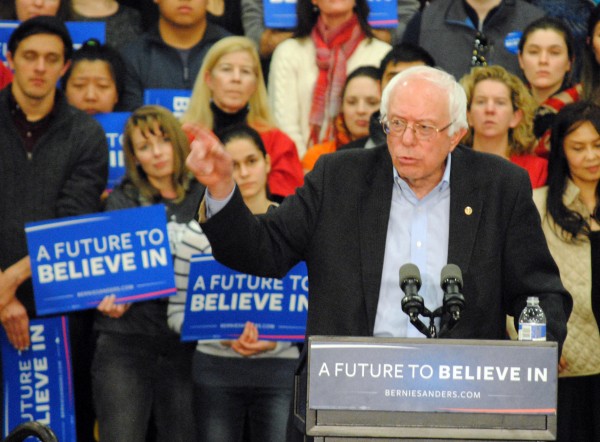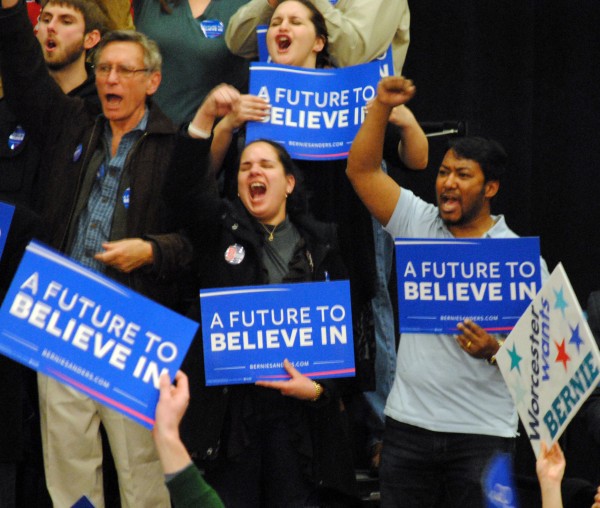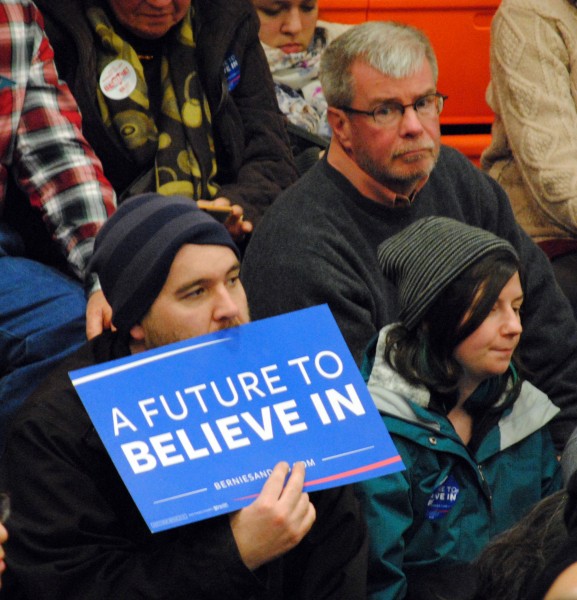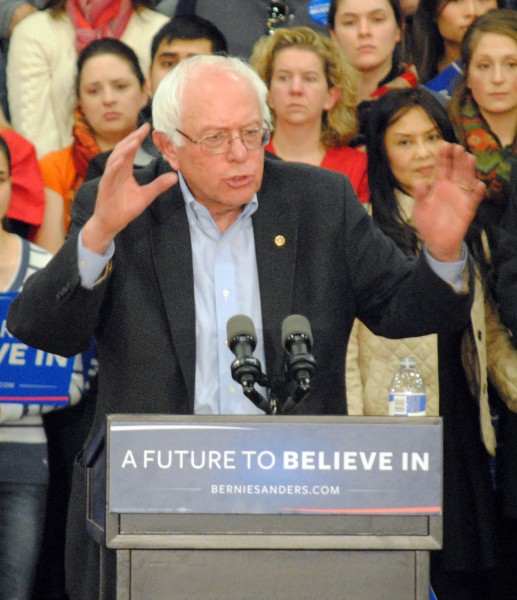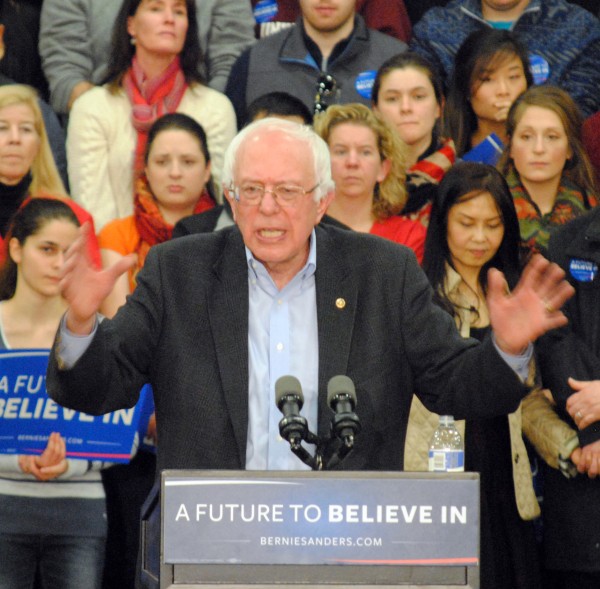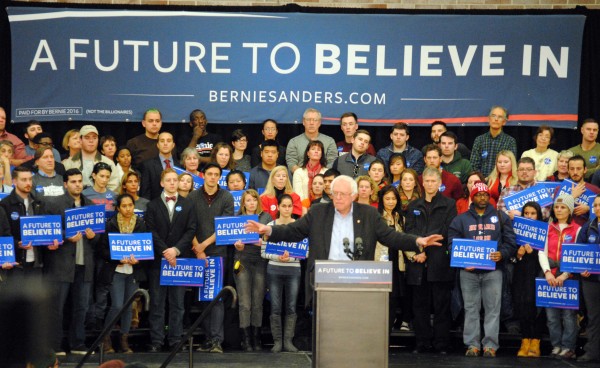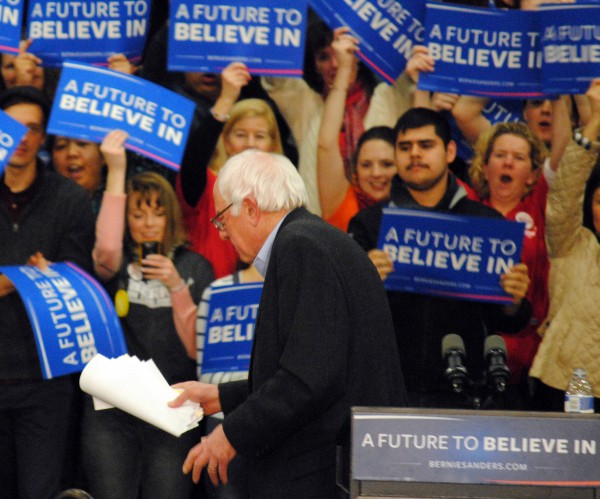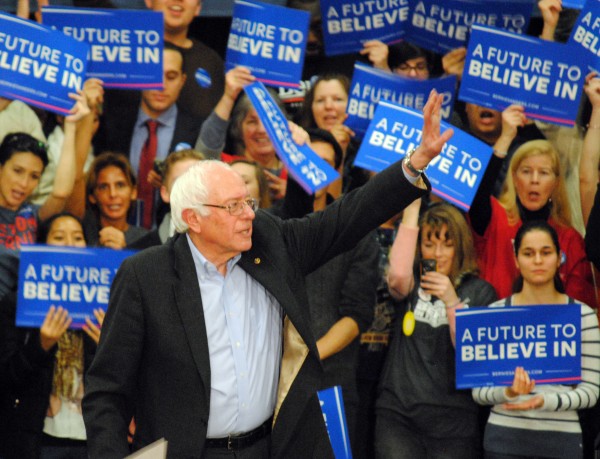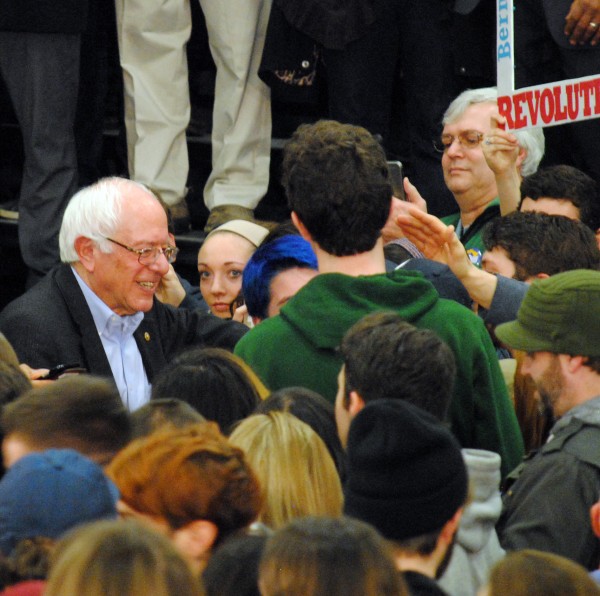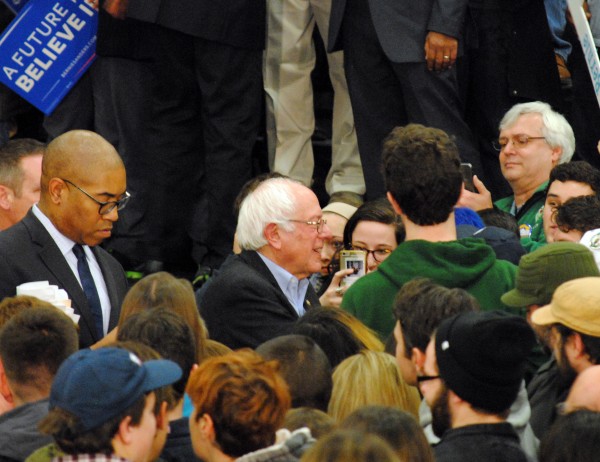 Bernie Sanders brings his political revolution to Worcester

,