The local political action committee for NRA has gone away, according to the state Board of Elections. And Sam Bell of the Rhode Island Progressive Democrats thinks it might be because his group filed a campaign finance complaint against them.
"As far as we are aware, the Board of Elections has yet to issue a formal ruling, but we view this move as confirmation of the seriousness of the violations we have alleged," Bell said in an email. "We hope that the Board will issue appropriate fines after a thorough and complete investigation."
According to records, the NRA Political Victory Fund dissolved on September 26. In September the RI Progressive Democrats filed a complaint alleging that the local NRA PAC is lying on campaign disclosure forms when it claims to have received at least 1,500 donations of $100 or less.
Ric Thonton, who oversees campaign finance matters for the Board of Elections, said he could neither confirm nor comment on investigations. But he did say, "the dissolution of a PAC does not prevent it from being investigated."
Rhode Island isn't known as a hotbed of gun rights, but it has been a hotbed of gun politics lately. Republicans were embarrassed for raffling off an assault rifle at a gun club fundraiser and Exeter Town Councilors are facing a recall election for outsourcing handgun permitting to the state police. Meanwhile, both Providence and the state are divesting from investments in guns.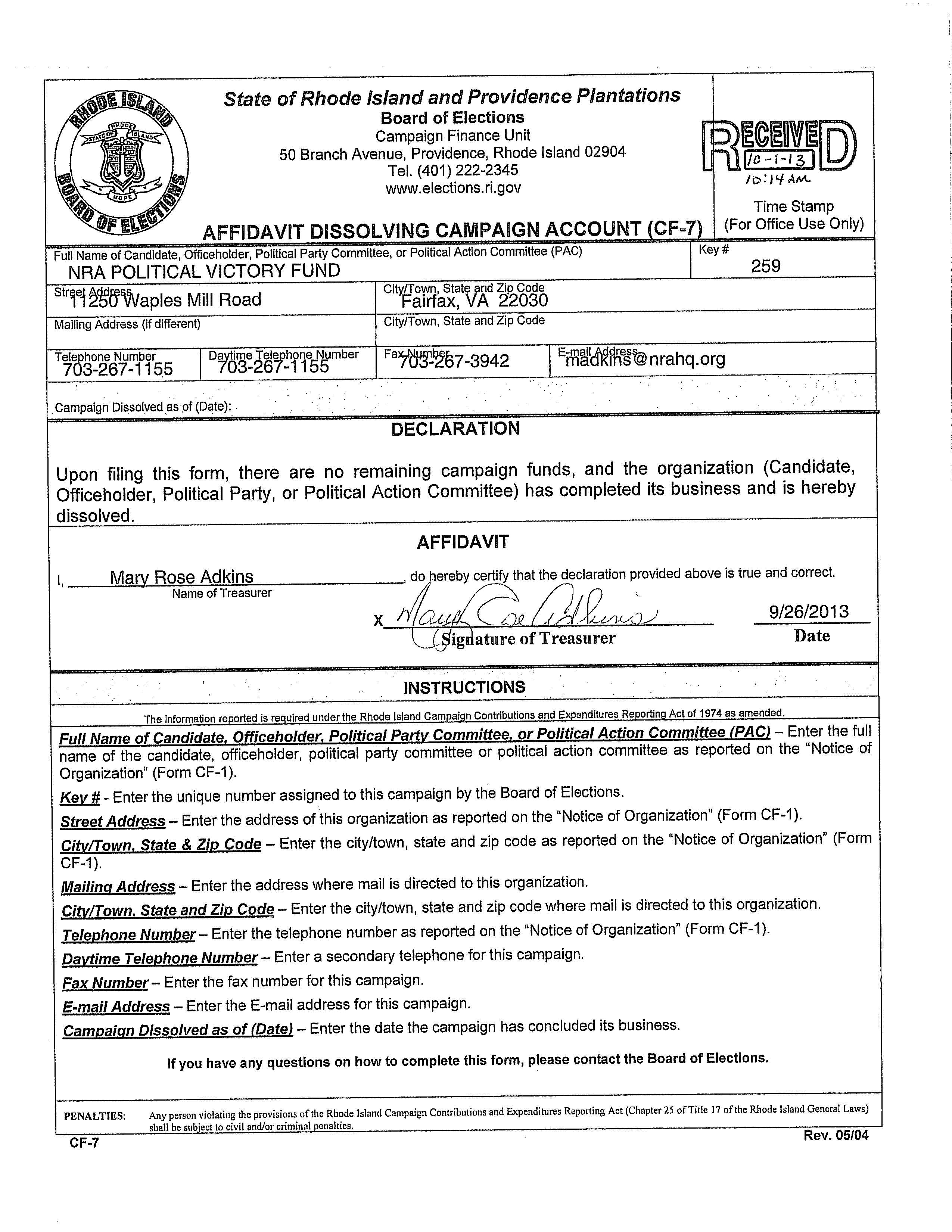 NRA PAC leaves RI politics

,