In response to the alleged harassment of the homeless population in and around Kennedy Plaza by Providence Police, Occupy Providence met in the People's Park (aka Burnside Park) with members of the Rhode Island Homeless Advocacy Project (RIHAP) to discuss what could be done going forward to stop the criminalization of homelessness going forward.
Organizer and Occupier Susan Walker pointed out that in the winter of 2012, Occupy Providence broke their occupation of Burnside Park after negotiating with City Hall for a Day Center for the homeless. "Where is the Day Center today?" she asked. Occupy Providence has long concerned itself with homelessness, so this event marked a return to the group's roots.
John Freitas of RIHAP spoke about the harassment of the homeless downtown by the Providence Police Department. Freitas says that the only thing that kept the police from following through on their threats to arrest homeless and homeless advocates rallying downtown on Thursday was the presence of the media. Even then, the police made a big show of force, with two paddy wagons nearby, plastic riot cuffs visibly hanging from belts and at least one officer making a big show of videotaping the participants. Feitas says this is just intimidation.
Homeless advocate Kate Miechkowski said that if members of the homeless population speak publicly about the ongoing harassment, they know that they will be retaliated against. In fact, only one woman agreed to talk about being homeless on camera, and she mostly talked about the difficulty of navigating the rules of homeless shelters while trying to rebuild her life. She wouldn't talk about any harassment she may have faced or allow her name to be used.
The Occupy protest lasted over two hours. In addition to holding signs and making plans to address the issue of homelessness going forward, Occupiers also managed to hand out more than 200 copies of the Homeless Bill of Rights to members of the homeless population and others. The Homeless Bill of Rights is RI state law 34-37.1-3, passed in 2012.
It reads:
Bill of Rights. – No person's rights, privileges, or access to public services may be denied or abridged solely because he or she is homeless. Such a person shall be granted the same rights and privileges as any other resident of this state. A person experiencing homelessness:

(1) Has the right to use and move freely in public spaces, including, but not limited to, public sidewalks, public parks, public transportation and public buildings, in the same manner as any other person, and without discrimination on the basis of his or her housing status;

(2) Has the right to equal treatment by all state and municipal agencies, without discrimination on the basis of housing status;

(3) Has the right not to face discrimination while seeking or maintaining employment due to his or her lack of permanent mailing address, or his or her mailing address being that of a shelter or social service provider;

(4) Has the right to emergency medical care free from discrimination based on his or her housing status;

(5) Has the right to vote, register to vote, and receive documentation necessary to prove identity for voting without discrimination due to his or her housing status;

(6) Has the right to protection from disclosure of his or her records and information provided to homeless shelters and service providers to state, municipal and private entities without appropriate legal authority; and the right to confidentiality of personal records and information in accordance with all limitations on disclosure established by the Federal Homeless Management Information Systems, the Federal Health Insurance Portability and Accountability Act, and the Federal Violence Against Women Act; and

(7) Has the right to a reasonable expectation of privacy in his or her personal property to the same extent as personal property in a permanent residence.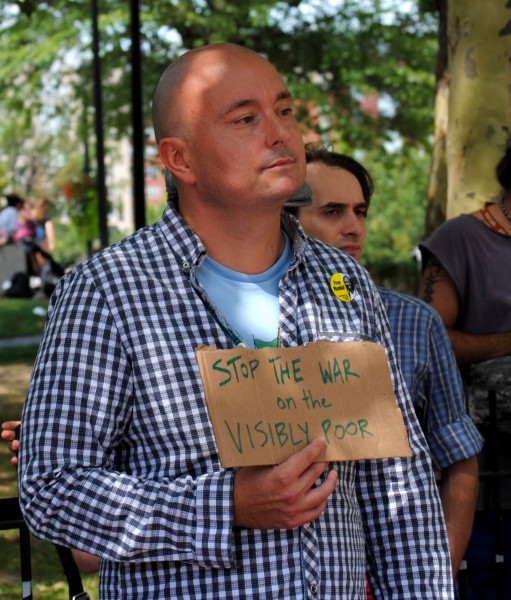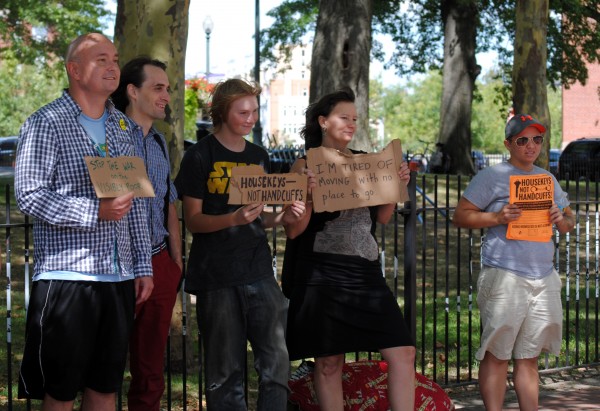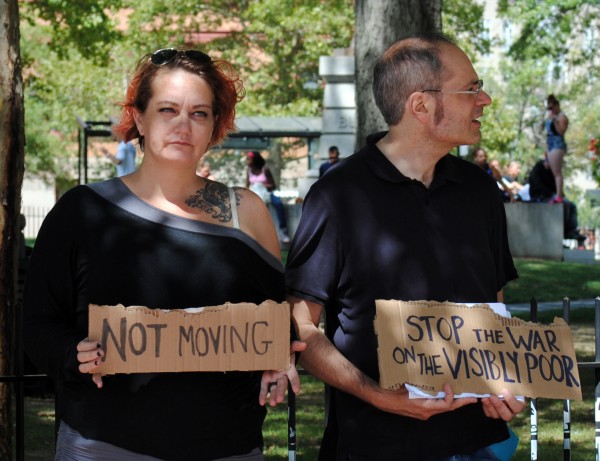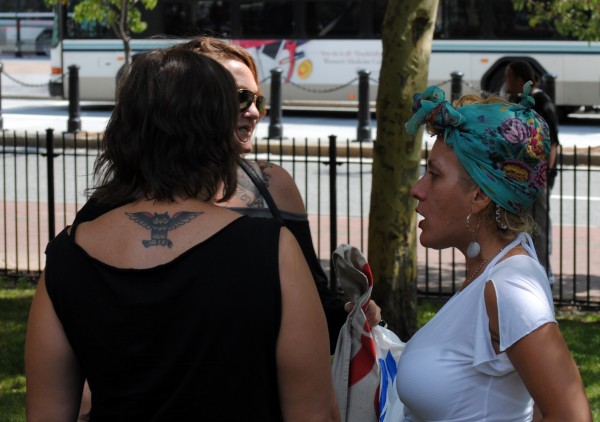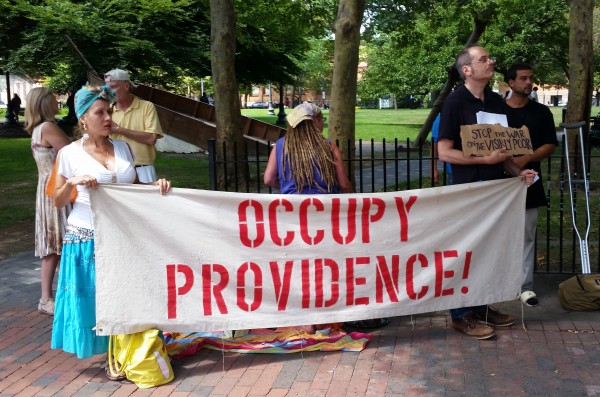 Occupy Providence returns to confront harassment of homeless

,