"Whoever wants to know the heart and mind of America had better learn baseball."
– Jacques Barzun, noted historian.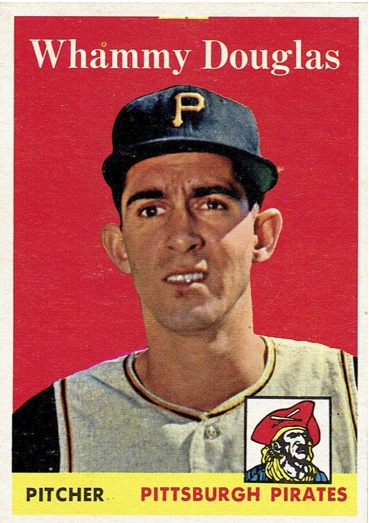 What a nice sentiment.
Unfortunately, not so true today as it was in the past. Instead of the elegant prose of an insightful Frenchman, in today's sports world it would be more correctly expressed on a YouTube video with a tattooed Russian mobster snarling into a camera, "You wanna know what's in Ahmereeca's gut? Think NFL football, douchebag."
Opening Day of the baseball season used to be marked by heralds blowing trumpets from on high, and cherubim and seraphim singing out across purple mountains' majesty and amber waves of grain. Now you have to find the Olde Towne Team's opener somewhere along the TV guide among the MMA fighting, and hockey and basketball playoffs. And check the nighttime dial, because day games where folks sneaked their transistor radios into schools and workplaces to catch the action have gone the way of kids actually learning or someone being paid an honest wage.
In those golden days of yesteryear, I could give you the starting lineups and batting order of every one on the eight National League teams when they started the season. Now there are 100-some Major League teams (or so it seems), in two countries. Try that memory trick on now, boyo.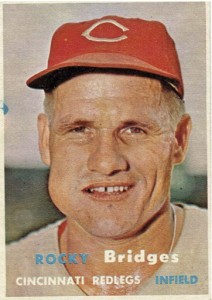 Maybe it's because the names were more apt to stick in your mind. Whammy Douglas. Smokey Burgess. Enos "Country" Slaughter. Dusty Rhodes. Vinegar Bend Mizell. Puddin'head Jones. Rocky Bridges. Today reading the lineup is like flipping through a Central American phone book, with a sub-directory for Tokyo. Hell, you need a Rosetta Stone primer to even pronounce a player's name properly. It was much easier back in the days of know-nothing (and utterly xenophobic) sportscasters and baseball beat writers who decided they would call Roberto Clemente "Bob," (which as a rightly proud Puerto Rican he despised), or Jesus Alou "Jay," because if you think I'm calling that tinted young boy by our lord and savior's name you got another think comin', sonny.
And who the hell is playing baseball anymore? It isn't Junior and Sparky from down the block, as any vacant lot this time of year will illustrate; that is far too déclassé for a "travel team" hopeful, and you'd have to make numerous "play dates" for kids to be allowed outside after school. You're as likely to see kids hitting ground balls and fly balls to their friends, or playing catch in the driveway with their parent, as you are to witness a Good Humor truck roll by.
But enough maudlin reminiscing from some cranky old man…
How 'bout those Red Sox?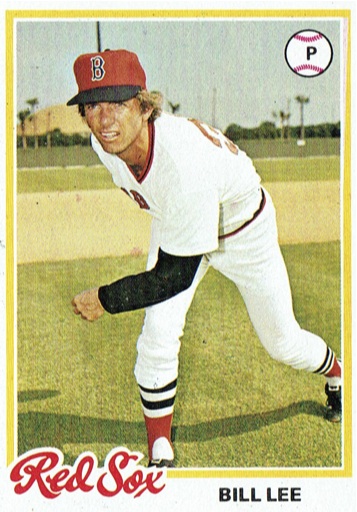 The Schizoid Sox will be hitting the field on April 4 on the road against Cleveland in The Tribe's home opener. Geez, it would great to have Bob Uecker calling the game, but that would be confusing fantasy with reality.
Which seems to be the problem with the Red Sox over the past few years. The reality of finishing in the basement, with the fantasy of winning the 2013 World Series, then back to the reality of last place two straight years. That whole World Champs thing nobody seems to have figured out. Hell, call Stephen King, he's a Bosox fan, he'd probably know.
The Boys of Summer – We will thank all gods in the future that we got to see the prime of David Ortiz and Dustin Pedroia, and that we can see a selfless player in the flesh in Brock Holt. Big Papi has to give the Fenway faithful one more good year, Pedey has to stay healthy, and Holt play seven positions well for the Red Sox to have a chance. And Ortiz's farewell tour will be a distraction, and annoying and excessive, by Independence Day. Whatever happened to the ultimate and emotional farewell gift of having road fans give a sustained standing O to honor someone when he takes his last at-bat in their ballpark?
The Killer Bs – Mookie Betts, Jackie Bradley and Xander Bogaerts. Hopes for the future don't get much better, but they have to produce. Now.
The Ace and the Hot Mess – David Price is the real deal. Clay Buchholz, as the Brits would say, flatters to deceive every year. The rest of the staff is PawSox North. Pray Craig Kimbrel will be the closer we paid for, provided someone can give him a lead to protect in the ninth.
Albatrosses – Hanley Ramirez and the Kung-Phu Phat Phuc, Pablo Sandoval, have about as much discipline as Miley Cyrus. Expect to see them both disinterested by June. Thanks for nothing.
But everyone knows that all that really counts is finishing ahead of the Evil Empire.