Motif Magazine's newest issue features its annual music awards ballot and local activists were not impressed by its resemblance to tapioca pudding. Here's what one voice had to say: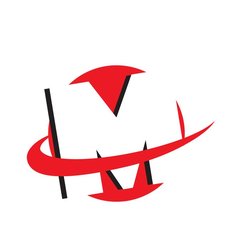 The Motif nominations list is emblematic of something that is at play in the Providence scene, a type of gentrification in the musical world that closely mirrors the physical gentrification of Providence's historic black neighborhoods that hipsters play a roll in. I tried to be fair and tabulate the ethnicity of the entire nominee spread but stopped when, to paraphrase Manfred Mann's Earth Band, I was blinded by the white. I mean for heaven's sake the Reggae nominations this year were a veritable Caucasian invasion! It would be improper not to note that the Choral Act nominations do feature multi-ethnic groups like the Prism of Praise Community Gospel Choir and the Chorus of Westerly and I do give Motif credit where credit is due. Also I am quite pleased to see the Native American Eastern Medicine Singers nominated. But this is not the definition of multiculturalism or diversity in any sane sense, particularly when there was a minority of people of color in the DJ category.
Looking at the nominations spread in the magazine, one reads the following:
Nominees are mathematically selected from suggestions by booking at over 85 local venues plus local record labels, radio stations, and 17 of our Motif music writers.
I will admit that RI Future is a pretty vanilla outfit. But this sort of rubric is simply absurd. At a time when a film biography of NWA was a major hit last year, this is unforgivable and indicative of a kind of cultural banality that portends a future for Providence I want nothing to do with. There are those who will respond with the fact there is a hip-hop act category, but even there, only two acts nominated are actually people of color. I like Sage Francis as well as the next guy but, considering I was seeing him play a decade ago, I think that he has plenty of exposure and attention already.
The plain fact is that Motif does not seem to understand, based on their criteria for nominations, where black and brown people go to see their music performed. The churches and community centers, along with neighborhood clubs like those in South Providence, across the state are historically the sites of their entertainment. When I was a teenager, the great achievement for your buddy's rock band was to play at The Living Room or Lupo's. But for people of color, it is singing as an act at one of these aforementioned venues. People of color do not look for the same type of validation white performers do because of the long history of Jim Crow apartheid in Rhode Island. For example, Rudy Cheeks is apt to talk with folks about how he vividly remembers the old Stadium theater, now home of Lupo's, used to have segregated seating wherein black and brown people were expected to sit in the balcony. That cultural heritage has a long-lasting legacy that Rhode Island has never properly grappled with. As such, polling these venues, intentionally or not, reflects a historic trend of segregation that has not been deleted from our society.
This is not an isolated incident, recently through the grape vine I heard of something eerily similar going down at Firehouse 13, located at the northernmost point of South Providence and just adjacent to the West End. Apparently there were parties at the venue prone to a condescending and exclusionary attitude towards certain local artists of color, demonstrative of a gentrification mentality that is well-known to stem from white artists and venues that do not understand the needs their neighbors.
This lack of connection to the community, if not outright hostility, is a real issue that we need to be mindful of as white people. The current socio-political coordinates indicate a coming opportunity for an inter-ethnic united front that would push back against this sad, strange world. Yet the alternative, white supremacy, comes in both blatant antagonism, personified by the Trump fans, but also the less-obvious kinds, defined by ignorant or antagonizing whites, including people who tend to browbeat black voters for not voting for Sanders. That might be a rather painful fact for the Sanders crowd to consider, but remember these words from Martin Luther King, Jr. in the Birmingham jail:
…I must confess that over the past few years I have been gravely disappointed with the white moderate. I have almost reached the regrettable conclusion that the Negro's great stumbling block in his stride toward freedom is not the White Citizen's Counciler or the Ku Klux Klanner, but the white moderate, who is more devoted to "order" than to justice; who prefers a negative peace which is the absence of tension to a positive peace which is the presence of justice; who constantly says: "I agree with you in the goal you seek, but I cannot agree with your methods of direct action"; who paternalistically believes he can set the timetable for another man's freedom; who lives by a mythical concept of time and who constantly advises the Negro to wait for a "more convenient season." Shallow understanding from people of good will is more frustrating than absolute misunderstanding from people of ill will. Lukewarm acceptance is much more bewildering than outright rejection. [Emphasis added]
Considering that American politics this year is a huge punk rock concert, what happens in the music scene is especially important to what happens outside it.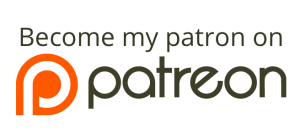 #MotifSoWhite

,