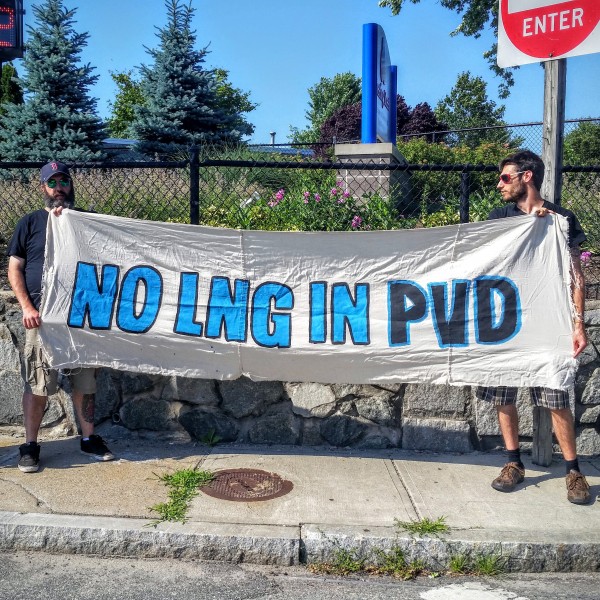 Tonight at 5pm the Providence City Council Ordinance Committee will be considering Councilor Seth Yurdin's second, stronger resolution opposing National Grid's fracked gas LNG liquefaction facility for Fields Point in the Port of Providence.
The resolution was referred to the Ordinance Committee last week, despite a near majority of City Councilors signing on as co-sponsors. At the time Councilor Jo-Ann Ryan said "I voted to send it to committee to provide an opportunity for community input at an open public meeting of the council. You can and should attend and voice your concerns. And encourage others to attend and participate in the process."
Unfortunately, the meeting was filed on Friday, at 2:48pm, so it did not come to the attention of activists until Sunday afternoon. The timing might dampen "community input" especially given the last minute scrambling ahead of Tuesday's primary elections.
There will be an opportunity for public comment at this meeting, so feel free to come out and speak your mind about fossil fuels and the future of the world.
Here's the info:
Providence City Council: Ordinance Committee Hearing
Monday September 12th at 5pm
3rd floor, Providence City Hall (25 Dorrance St.)
And here's the Facebook event page from NoLNGinPVD
Ordinance committee to hear testimony on Fields Point LNG today

,