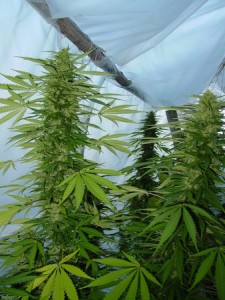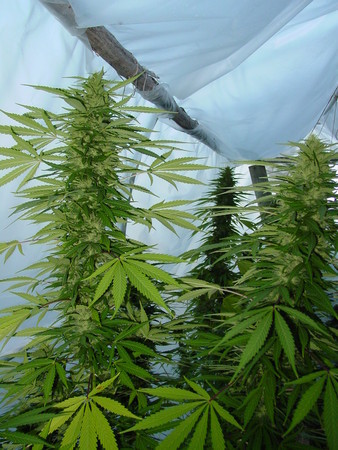 "You'll think differently once you have a child of your own." This was the comment I most often heard whenever I used to have conversations with other parents about drug policy reform.
Last year, my wife and I were blessed with a beautiful baby boy. In the first year of his life, he has grown at a rate beyond what I could have imagined. Now, at only fourteen months, I am already thinking about when I will need to have that first conversation with him about the dangers of drug and alcohol use. As I think about that conversation—which has the potential to shape my son's views about drugs and alcohol for the duration of his childhood and adolescence—I feel even more committed, not less, to reforming our archaic, unjust and dangerous drug laws, particularly with respect to marijuana.
Contrary to popular belief and understanding, forty years of research overwhelmingly indicates that parents and school-age children are the first casualty of our failed marijuana policies. That's because our drug laws are not working, neither in Rhode Island nor nationally.
As an epidemiologist and a scientist, I can cite statistic after statistic about the billions of dollars we have wasted on the 'war on drugs,' the devastating toll this 'war' has taken on children and families, the collateral consequences associated with incarceration, and ever increasing numbers of kids using substances. And based on our current policies, I can predict where those statistics will be in ten years. But to me, this issue is more than a bundle of statistics. When my child enters middle school, he will face the same situation that kids now face: increasing numbers of students saying they know a drug dealer on school grounds, and an average marijuana "initiation" of age 12 and still declining.
In response to those parents who told me I would think differently, I say to them: The only thing that is different is that now I see firsthand why reforming our drug laws is one of the most important things I can do as a parent to protect my son from the dangers of drugs.
To me, marijuana reform means reducing the influence of the black market through adoption of a robust regulatory approach with a strong emphasis on restricting drug access to youth. It means better education and prevention for our children. It means providing resources for treatment, not incarceration for non-violent offenders who struggle with addiction. It means working together to develop and to implement an evidence-based, not fear-based, strategy to protect our children and families from the dangers of drugs.
I am often asked: How can we be certain that alternatives would be more effective? Could marijuana become even more available and more widely used than it is now? Questions like these, especially for parents who remain skeptical about reform, aren't negligible side-issues. When discussing what a post-prohibition regulatory model for marijuana might look like, fears about availability, a profit-driven industry similar to Big Tobacco, and sending a dangerous message to our youth that drug use is acceptable are important to consider.
As a new parent, I appreciate the fears expressed by many parents which give pause to supporting alternatives to current marijuana prohibition. And I would never support an alternative that didn't strictly control the market, ban advertising and allocate a proportion of any revenue generated toward youth prevention efforts, including education and counter-advertising—the same tools states have used to lower youth tobacco use to record-setting lows.
We have a clear choice: continue to blindly follow a failed policy which will undoubtedly result in more of the same—increasing rates of drug use and associated harms—or resolve to openly discuss our fears so that they no longer prevent us from implementing more sensible drug policies, policies that will better protect our children, families and communities. And like every pressing public question, this one deserves deliberation, now more than ever.
Today, Rhode Islanders will have the chance to deliberate the way forward. Brown University is hosting The New Directions Conference, a public, statewide discussion whose goal is to bring all parties to the table to discuss our marijuana policies. Policy experts, concerned citizens, law enforcement and state legislators will sit side-by-side this morning to address every aspect of the issue, with one purpose: to explore possible alternatives for marijuana reform that would protect families first. (The Conference is at capacity, but will accommodate standing-room for same day registration).
The Conference is not a fact-finding commission—it begins the conversation acknowledging what we already know, that our current system has not produced results. But the truth is, if pro-family alternatives exist, the only way to find out is by discussing them. I believe responsible parents, and all concerned citizens in this state, would agree.
Nick Zaller, PhD
Father and Associate Professor of Medicine,
Brown University
Providence, RI