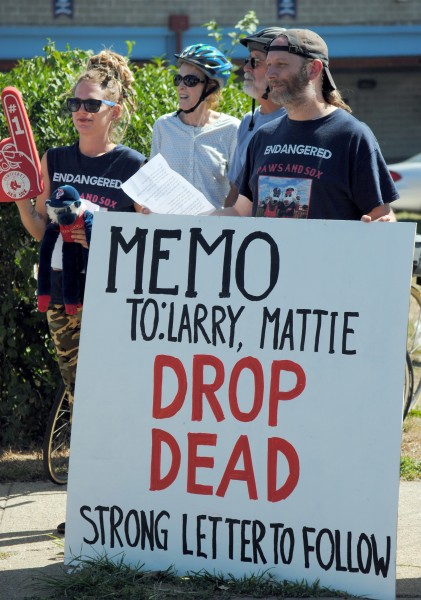 On Saturday morning over 75 people assembled outside McCoy Stadium in Pawtucket to sing a slightly altered version of "Take Me Out to the Ball Game" for a video planned to protest moving the Pawtucket Red Sox to a proposed new stadium in Providence. Director Murray Scott lead the crowd in singing the song, from cue cards, four times as volunteers stopped traffic. Surprisingly, none of the drivers of any of the cars evidenced anything but support for the effort, despite the inconvenience of being stopped. instead drivers honked horns, waved, or gave thumb's up to the efforts of the singers.
Despite what appears to be recent victories for stadium opponents in the form of RI Speaker of the House Nicholas Mattiello's admission that a deal with Brown University and the City of Providence seems unlikely, organizers Tim Empkie, Sharon Steele and David Norton all feel that the pressure needs to be kept on.
Murray Scott says that the video made today will be premiered in a couple of weeks on the Motif Magazine and GoLocal Prov news sites. In the meantime, below is a preview.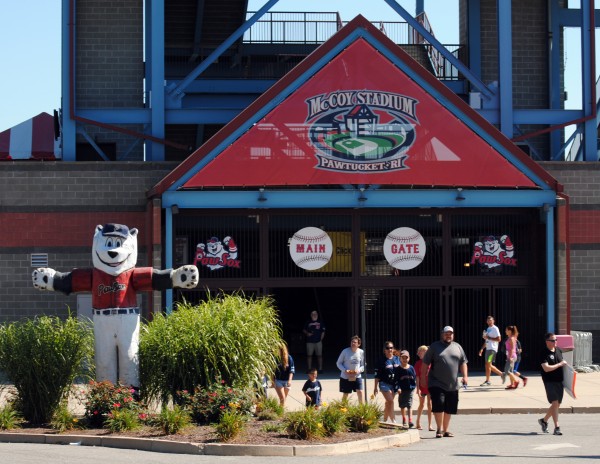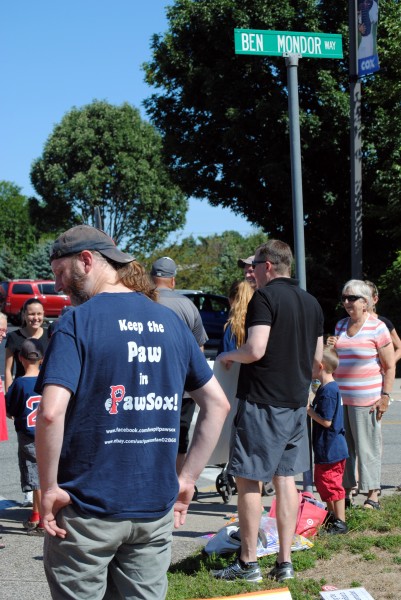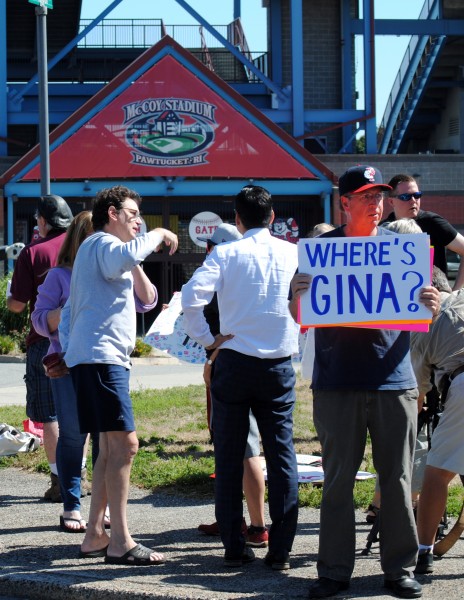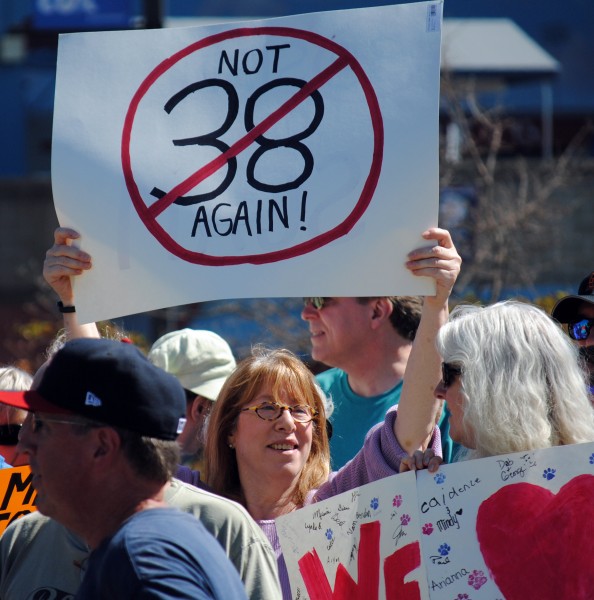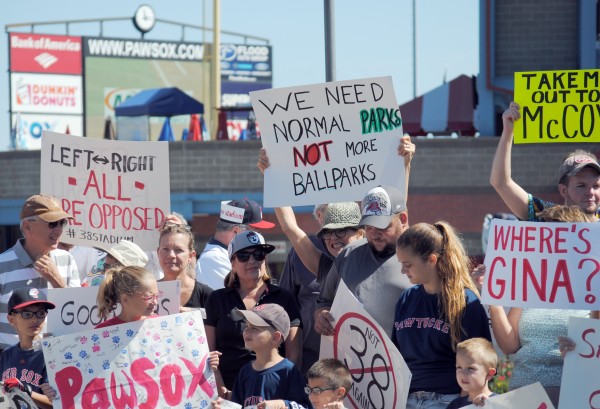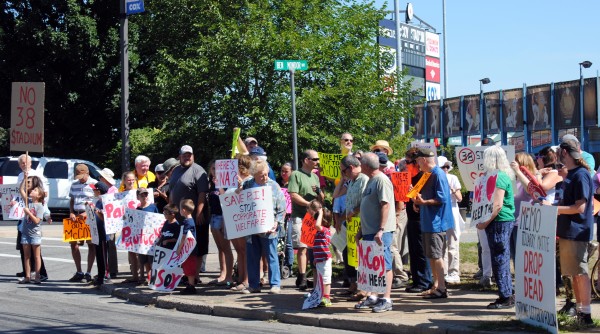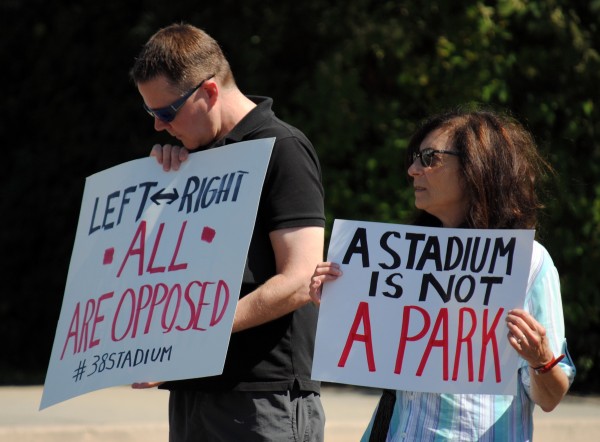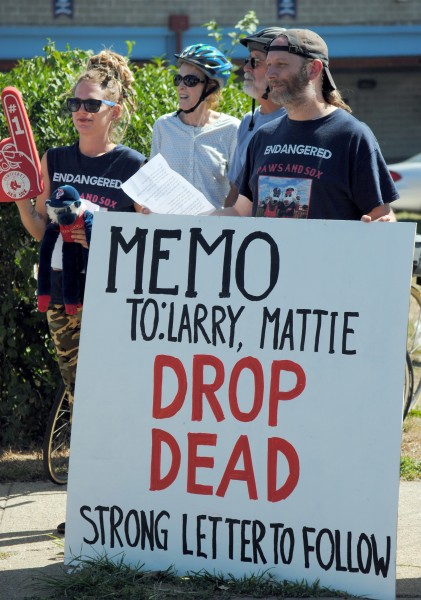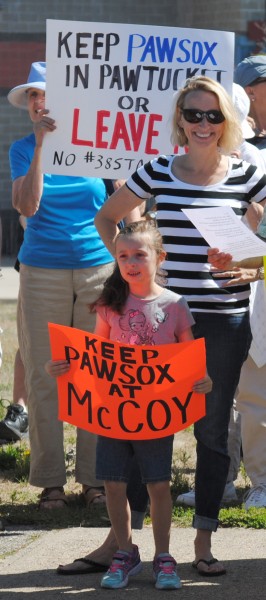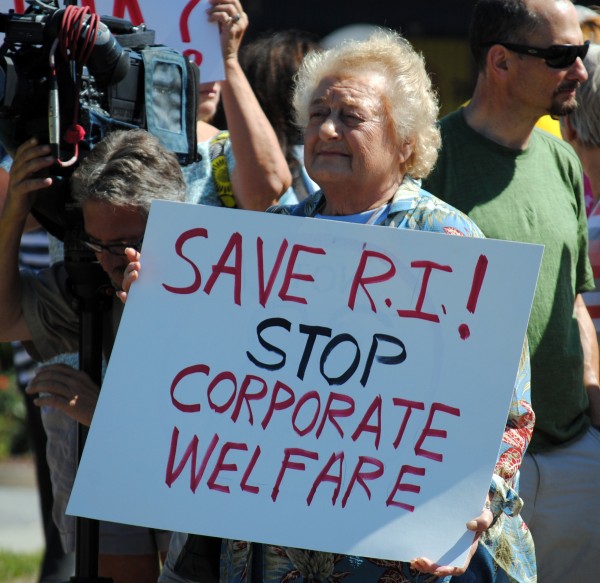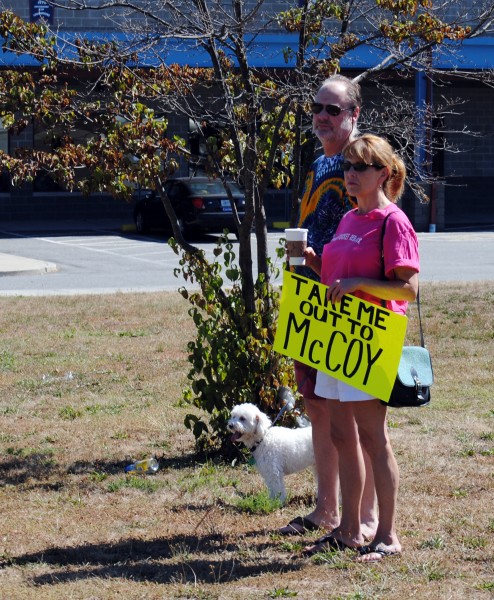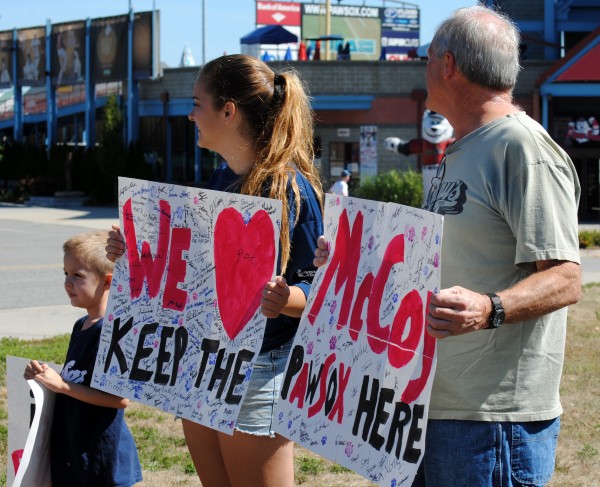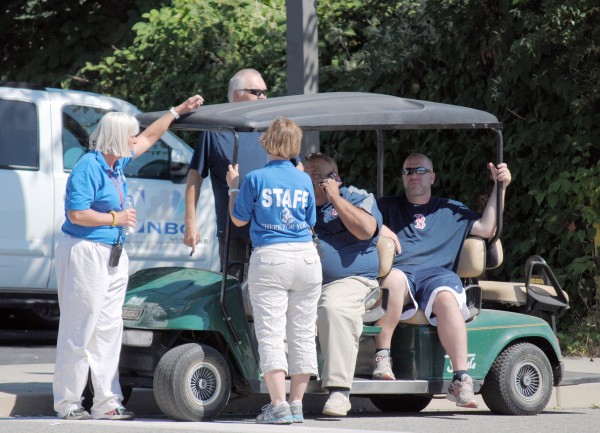 PawSox Stadium opponents film music video outside McCoy

,