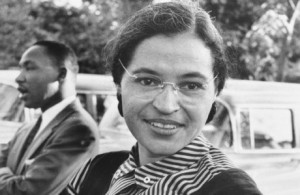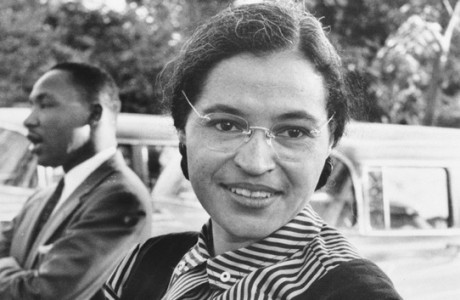 Happy 100th birthday to the "mother of the civil rights movement" Rosa Parks. She was born on this day in 1913.
Yasser Arafat was named chairman on the Palestinian Liberation Organization on this day in 1969. The PLO was first formed in 1964, prior to Israel taking the West Bank and Gaza from the Palestinian people, and it was Arafat who first pushed for a two-state solution. He died in 2004, and in November NPR and other other major news organizations looked into the theory that he was poisoned by Israel.
More than 20,000 freed American slaves arrive on the west coast of Africa today in 1822. They would eventually start the nation of Liberia.
Speaking of West Africans … today in 1999, New York City police officers shoot an unarmed Amadou Diallo 41 times.
Today in 1826, "The Last of the Mohicans"  is published … and, of course, James Fenimore Cooper may have spoken too soon … the Mohegan Tribe was first federally recognized in 1990 and now runs a $2 billion a year casino in eastern Connecticut called, of course, Mohegan Sun.
American hero Neal Cassady pulls his final prank today in 1968. He was never big on resting peacefully, so I'll not wish it on him for eternity.
Pranksters in Brussels on this day in 1998 throw a pie in Bill Gates face. Dan Rather calls it a cowardly attack.
Founded today , 1944: the Motion Picture Alliance for the Preservation of American Ideals.
Senator Strom Thurmond sends a letter to the White House asking that John Lennon be deported today in 1972.
In 1974, Patti Hearst is kidnapped … two months later, she's caught on tape robbing a San Francisco bank with her kidnappers.
And today in 1987, Dennis Conner gets his revenge for his loss in Newport in 1983.