Two races of special importance to Speaker of the House Nicholas Mattiello are being influenced through mailers sent out by a not-so-mysterious group calling themselves "Progress RI" which is funded by the Rhode Island Brotherhood of Correctional Officers (RIBCO).
As can be seen in the screenshot below, Nicholas Mattiello has made contributions to both Jan Malik and David Coughlin. This is in itself not unusual. Both are loyal members of Mattiello's base and both received contributions of $1000, the legal limit. Coughlin received contributions in excess of the legal limit, but the extra $500 was refunded, essentially a $500, interest free, three month loan.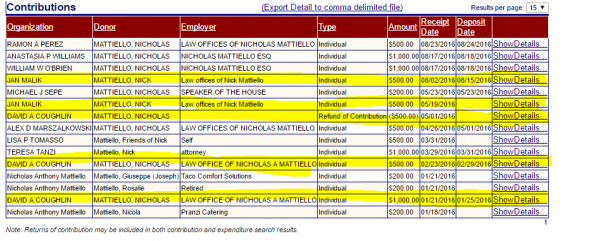 Mattiello awarded Coughlin a second over-the-limit and later-refunded $500 campaign contribution/interest-free loan through his PAC, Fund for a Democratic Leadership, as seen below:

As Ted Nesi tweeted last evening, the Progress RI PAC, (a name that invokes the Rhode Island Progressives Democrats of America (RIPDA) though they have no affiliation), has reported spending $9,348 on mailers against five candidates, including Jason Knight who is challenging Jan Malik and David Norton who is challenging David Coughlin. All the money for Progress RI comes from RIBCO, to the tune of $9,500.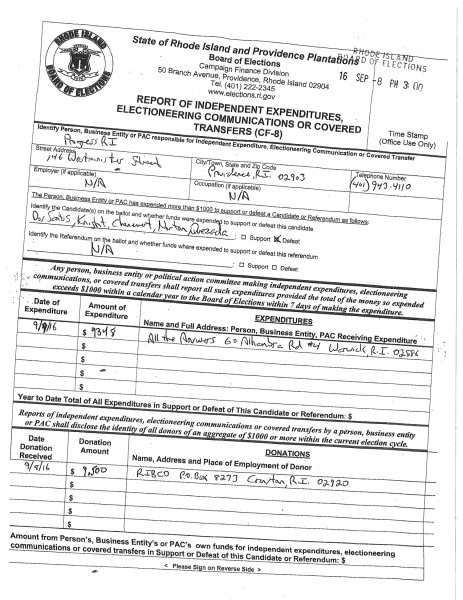 Richard Ferruccio is the president of RIBCO, and lobbies extensively at the State House on that union's behalf, often arguing for tougher sentences and longer periods of incarceration for offenders and against legislation that might reduce sentences.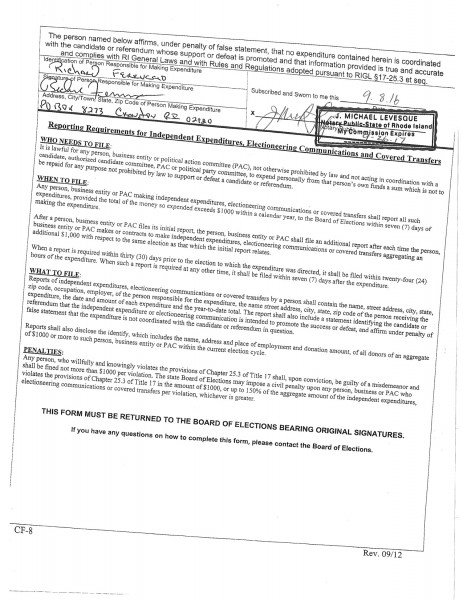 RIBCO is a strong supporter of Speaker Mattiello, as seen from this list of campaign contributions: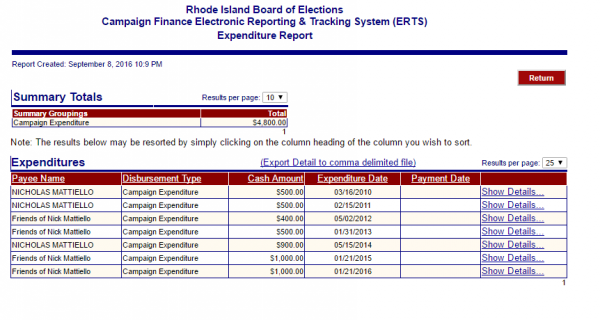 There seems an alignment of interests between Ferruccio and Mattiello. Both are working against Knight and Norton and for Malik and Coughlin. The ACI, where most of Ferruccio's prison guard membership works, is in Mattiello's district in Cranston.
Ferruccio generally opposes changes in the law that lead to early release of prisoners. Mattiello was singularly uninterested in passing Governor Gina Raimondo's criminal justice reform package of bills, saying "The justice reform package was never a priority for the House. I was never convinced Rhode Island should be a test case for a national model on criminal justice." Sam Bell suggested that the alignment of interests might be a "thank you" for "killing prison reform" though
Ferruccio did not respond to a phone message left at his office. Following Matt Jerzyk's advice on Twitter, I also reached out to Nick Horton at Open Doors, but was unable to connect.
Political forces align against progressives ahead of primary

,