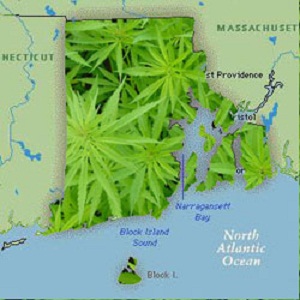 A majority of Rhode Islanders said the state should legalize marijuana, according to a poll conducted by the Public Policy Polling earlier this month January.
Respondents were asked: "In 2012, two states — Colorado and Washington — changed their laws to regulate and tax marijuana similarly to alcohol, for legal use by adults age 21 and older. Would you support or oppose changing Rhode Island law to regulate and tax marijuana similarly to alcohol, so stores would be licensed to sell marijuana to adults 21 and older?"
53 percent said yes and 41 percent said no. 58 percent of men surveyed thought marijuana should be legal and 46 percent of the women asked thought so. 60 percent of Demcrats who responded to the poll questions thought pot should be made legal and 45 percent of the Republicans did too.
Click on the poll results here.
"Rhode Islanders realize that it's past time we stop funneling all of the proceeds from marijuana sales to criminals," said Jared Moffat, executive director of Regulate Rhode Island. "We need to put marijuana in the hands of responsible businesses, creating hundreds of legitimate jobs and tens of millions of dollars in tax revenue."
The General Assembly is expected to again debate a bill that would legalize and tax marijuana in the Ocean State. Advocates say the move would save the state tens of millions of dollars in costs to prosecute minor drug offenses and the tax revenue would far surpass that and become a new source of economic activity for the struggling state.
But politicians have been reluctant to push for legalization this year, fearing it could be used against them during the upcoming campaign.
"A clear majority of Rhode Islanders realize that marijuana is safer than alcohol and does not contribute to violent and reckless behavior," said Robert Capecchi, deputy director of state policies for the Marijuana Policy Project. "We should not be wasting limited law enforcement resources to punish adults who choose to use the less harmful substance. Prohibition is a terribly misguided policy. It is time to make marijuana legal and regulate it like alcohol."