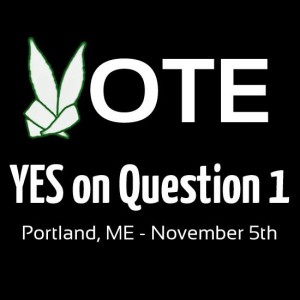 Rhode Island lost it's chance to become the first place on the East Coast to legalize marijuana yesterday. Portland, Maine gets that honor after 70 percent of the voters passed a ballot measure that ends pot prohibition in Maine's largest city.
"Most Portlanders, like most Americans, are fed up with our nation's failed marijuana prohibition laws," David Boyer of the Marijuana Policy Project told the Huffington Post. He's right, according to a new Gallup poll that shows 58 percent of Americans favoring legalization. In total four cities, three in Michigan, voted to legalize marijuana.
But only Colorado approved a measure to profit wildly from legalization yesterday. That state expects to take in about $70 million a year from the new tax with about half being earmarked for education.
"Marijuana, Cheetos & Goldfish all legal in CO," Governor John Hickenlooper tweeted. "Now we'll have the $$ to regulate, enforce & educate."
Activists and Rolling Stone magazine predict Rhode Island could become one of the next states to legalize marijuana as local legislators have been bringing up such legislation for the past several sessions.
What should we do with our new revenue?
Portland legalizes pot; Colorado to make $70 million in taxes

,