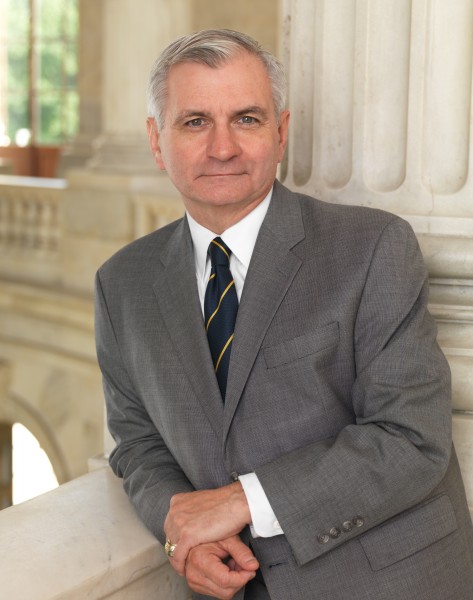 On Friday, November 1, three members of Group 49, Marcia Lieberman, Steven Kuada, Esq. and I, met met with Senator Jack Reed to discuss the long overdue closing of Guantanamo Bay and the passage of I-VAWA, the International Violence Against Women Act.
Senator Reed, while not committing to specific legislation, assured us that he would look into and seriously consider both issues. He was extremely knowledgeable about the issues and the work Amnesty International does, as one would expect of a Senator on the Armed Services Committee. He understands that the lives of American soldiers are at greater risk when the United states is not seen as a leader in human rights.
For nearly 40 years Amnesty International Group 49 has been meeting in Providence, Rhode Island, writing letters, holding vigils and working passionately for the release of prisoners of conscience held in terrible conditions around the world. Amnesty International defines a prisoner of conscience as "people who have been jailed because of their political, religious or other conscientiously-held beliefs, ethnic origin, sex, color, language, national or social origin, economic status, birth, sexual orientation or other status, provided that they have neither used nor advocated violence."
Group 49 is made up entirely of unpaid volunteers. Marcia Lieberman, who leads the group, has been volunteering for 37 years, and due in part to the group's efforts, many who faced certain death in dank, oppressive prisons have found freedom and been reunited with their families.
To my mind, Amnesty International Group 49 is following in the truest tradition of Rhode Island's founder, Roger Williams. Williams helped to establish, here in Rhode Island, the first government, anywhere in the world, that recognized the essential human right of freedom of conscience and all that follows from this understanding, such as freedom of speech, freedom of religion and freedom of assembly. The best and truest expression of this can be found in working to extend these rights and protections throughout the world.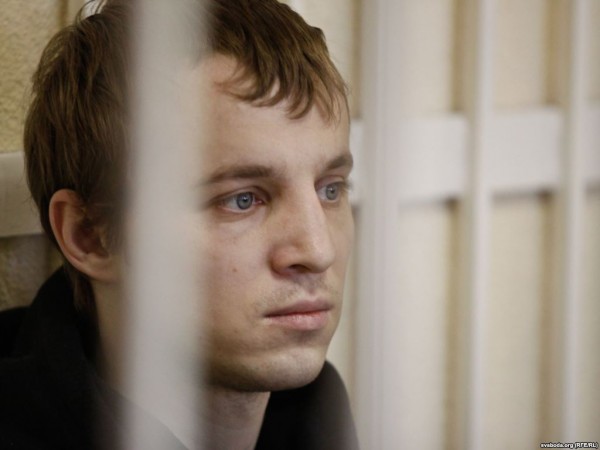 Recently Group 49 celebrated the release of Zmitser Dashkevich, a thirty two year old Belarusian politician convicted of "illegal political activity" (he was marching in a pro-democracy parade, maybe) and trumped up assault charges. In prison Dashkevich "was being subjected to routine prison abuse, including verbal abuse, arbitrary punishments, and threats of torture, rape, and murder," according to Human Rights Watch. Dashkevich's release came as a surprise, because the last time he was due to be released his sentence was arbitrarily extended, and there were fears this would happen again.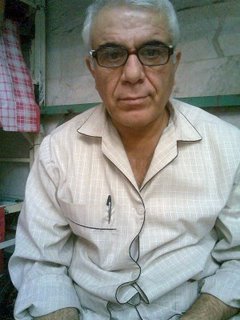 Group 49's other prisoner of conscience, Arzhang Davoodi, who needs urgent medical care as he sits in an Iranian prison,  has been less fortunate. Davoodi was arrested for criticizing Iran's human rights record in the documentary Forbidden Iran. Group 49 has been working for the release of Davoodi for over seven years, but there seems little that can be said in a letter that can move the heart of Iranian authorities. Even as Dashkevich was being released from his cell Davoodi was was facing a new charge of "enmity against God" which put him at risk of the death penalty. His original sentence of fifteen years was for "spreading propaganda against the system" and "establishing and directing an organization opposed to the government." He was also sentenced to seventy-five lashes, a form of cruel punishment that would certainly break the 65 year old's precarious health.
The work of Group 49 never ends. As soon as the group learned of the release of Zmitser Dashkevich they voted unanimously to work on the behalf of Ales Bialiatski, another prisoner of conscience in Belarus jailed on trumped up tax evasion charges.
On December 15th Group 49 will hold their annual write-a-thon at First Unitarian Church on Benefit St in Providence. The public is invited to participate. Come in, write a letter (or ten) urging the release of prisoners of conscience, enjoy free snacks and maybe even win a prize.
Amnesty International Group 49 is Rhode Island's ambassador to the world at large as regards human rights and freedoms. Every small victory Group 49 earns and every letter and postcard mailed is a credit to our great state. To hundreds of prisoners throughout the world who have sat in cells inside countries where human rights are little more than petty distractions to totalitarian ideologies, letters from Rhode Island, through Group 49, are tiny lights of hope from distant stars where freedom and dignity are the norm, not the exception.
Group 49 meets at the First Unitarian Church on Benefit St on the first Tuesday of each month, and can be contacted at amnesty49@googlegroups.com.