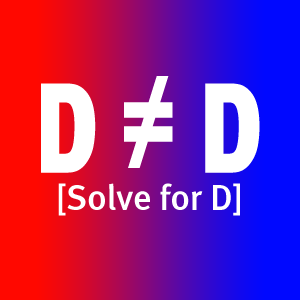 Rhode Island's progressive movement is today in shambles, ripped apart by the stunning resurgence of the conservative faction of the so-called Democratic Party. It is now at the point that alleged Democrats feel perfectly comfortable reading directly from the RI GOP 2014 agenda and letting those comments be reported in the press.
And why shouldn't they? It has become clear that nobody (that matters) is going to challenge them in public. I have done everything I can think of to get some influential progressive to call out this egregious betrayal, this shocking example of outright treason. The result so far?
[SFX: Crickets]
The unspeakable must be spoken
For the 22 years I have been politically active in Rhode Island, I have watched the progressive movement struggle to move forward in difficult conditions. In case you missed it, the road to the top of the mountain goes up quite steeply until you get to the very, very top.
The single greatest challenge from a public relations viewpoint has been the persistent fallacy that Rhode Island is already a "liberal state." This decades-long fraud has been made possible by a state Democratic party dominated by conservatives and a progressive opposition that refuses to call it like it is. All of these fraudulent Democrats would become Republicans if Rhode Island could elect enough actual Democrats to run them out.
We're not going to do it until we say, loudly and repeatedly, "These people are not Democrats; they are Republicans. You can tell by the fact that they say and do all the things that Republicans say and do."
The "we" that needs to say these things is not a radical intellectual leftist, writing on a liberal blog. It is members of the Progressive Caucus speaking to reporters when they reach out because…how does this person qualify as a Democrat?
Twenty years ago, the idea that a reporter would question the liberal bona fides of a Rhode Island Democrat would have been a laugh line. But read the very first sentence of this excellent piece by Ted Nesi. To my knowledge, Ted is the first reporter to come around to what has been obvious to me since forever. These Democrats are not really Democrats.
When Mattiello spewed this Getting to 25 vomit last week, I reached out to Ted. "How can this go unchallenged? Why doesn't someone call state party officials or progressives to get pushback?"
His response sickened me. He referred to his previous reports and expressed surprise that progressives didn't seem to care. Certainly, writers on this blog have written about this repeatedly, so one can only assume that Ted is implying that more newsworthy sources have refused to address this issue.
This is the problem, people, not the solution.
Don't bring a pickup truck to a tank fight
It is long past time for the progressive movement in Rhode Island—and I mean YOU, elected officials—to make it unequivocally clear that the state Democratic Party must be routed. Not reformed, routed.
It is absolutely true what the RI GOP says. The RI Democratic Party has ruined this state. What makes this hard on everybody is the lack of clarity on the simple, obvious, but counter-intuitive fact that the Democrats that ruined this state are actually Republicans.
Until we have the collective strength to make this argument in every press outlet in the state, it is unreasonable to expect any result other than the one we now have.