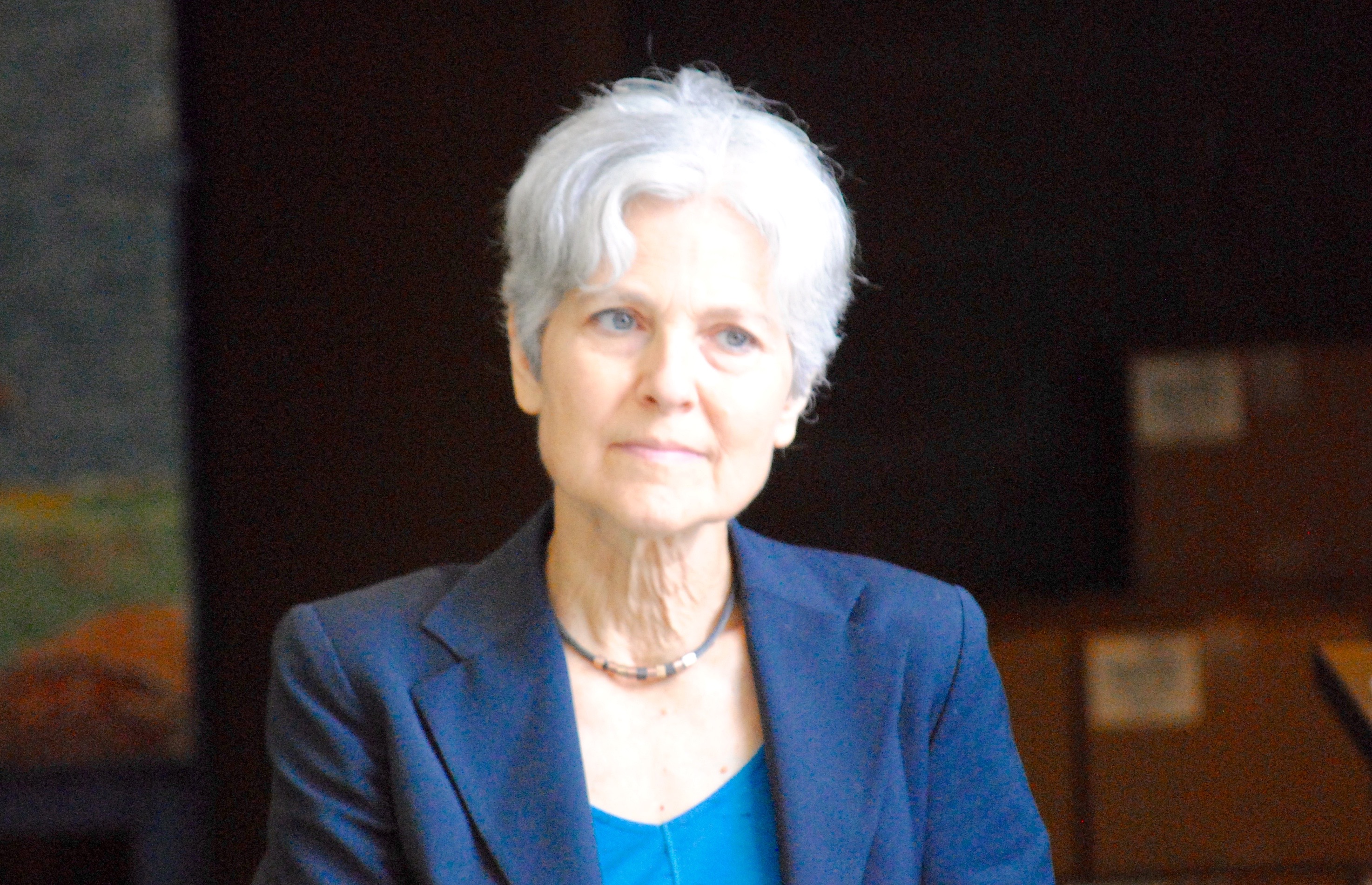 One of the most frustrating events that I saw at the Democratic National Convention on Tuesday night was when Jill Stein joined Sanders delegates during their walkout protest of Clinton's nomination with a Fox News crew in tow.  I understand her motivation–to woo disillusioned Sanders supporters–but even more frustrating was Stein's willingness to promote the walk-out on social media using the #DemExit hashtag. That, unfortunately, sounds a whole lot like Brexit to the uninformed observer, and creates an uncomfortable association between two very different political movements.
However, I don't blame those Sanders delegates who chose to walk out. We all know that the DNC, at the very least, "slanted" the primaries in Clinton's favor and sought to undermine the Sanders campaign. We all know that Clinton, by way of the FBI's statement on her email scandal, is inherently dishonest, even to her own supporters, and that collusion between her campaign and the DNC possibly occurred during the primaries. I don't blame those Sanders delegates for protesting, or booing, or for feeling jilted.
But I do blame them for not following Bernie's lead. Sanders, in his speech on Monday night, called for unity in the Democratic Party. And at the end of the roll call vote on Tuesday night, he graciously moved to nominate Clinton after he did not win the vote. He made a selfless gesture toward unity, and not just Democratic unity.
He made a gesture toward unifying against Donald Trump.
I don't want to buy into the fear-mongering, but beating Trump at the polls in November is of the utmost importance. His narcissistic nihilism, tinged with fascism, framed by xenophobia, and fueled by racism is, in the words of the Washington Post editorial board, a "unique and present danger" that the GOP has officially presented to the general electorate. Now Trump is everyone's problem. And, unfortunately, Hillary Clinton is now the only major party nominee that stands between Donald Trump and the presidency.
For those who aren't willing to risk a third party vote, this choice boils down to a difficult moral dilemma. One one hand, we have a deceitful neoliberal who lacks favorability and is quite possibly corrupt, yet unarguably has a qualified history in American national politics and has the backing of prominent progressive politicians, including senators Warren and Sanders. On the other hand, we have a loud-mouthed bully with no political experience, who doesn't know Constitutional law, who would trample on free speech rights and freedom of the press, who openly discriminates against Muslims and Mexicans, who tacitly supports racial violence, and who asked Russia to help reveal Clinton's lost emails.
Democratic unity, today, is not about rallying behind Clinton as a nominee, nor even about rallying around what she represents. It isn't unity within the Democratic Party per se. It isn't even about Clinton, or Warren, or Sanders, as Bernie has pointed out numerous times in his speeches, particularly on Monday night. It's about Donald Trump, which is exactly what Trump wants because everything in his world must be about him. In his own words during his acceptance speech, he said of America's problems, "I alone can fix [them]."
What Trump doesn't know is that no president alone can "fix it" (and Trump "doesn't know what he doesn't know and he's uninterested in finding out"). The same rule applies to Clinton, yet she knows that. But the slight benefit of a Clinton presidency is that she has the support of progressives like Sanders and Warren and will be held accountable by them. They will influence her decisions, help frame progressive legislation, and approve Supreme Court picks that will overturn Citizens United. That's what checks and balances are for. And Clinton, despite her massive shortcomings, is expected to defend our Constitutional rights by her progressive peers, and she would do well to repair her lack of public trust by delivering a strong progressive agenda.
Trump, however, is expected to trample on our rights by his jeering supporters and the foolish GOP politicians who endorsed him. His VP pick, Mike Pence, has signed legislation that legalized open discrimination against LGBTQ people. And the most frightening part is that the most ignorant of Trump supporters don't even realize the danger he poses to their own liberties and freedoms as Americans. Trump would have control of the FBI, NSA, CIA, TSA, and every other executive branch agency (not to mention the military) that he could easily, under executive order, command to act out his hostilities.
And this is where I say what I've never wanted to say: a vote for the Democratic nominee is more important than voting my conscience, at least this time around. Of course, in terms of my personal values, I want to vote for Jill Stein, but I do not place voting for my own values above protecting what liberties and freedoms that we already have. To do so would be selfish and disrespectful to people who would face the worst treatment by a Trump presidency. While I admire Stein for tackling the two-party system, now is not the time to do so, and openly dividing Democrats under the #DemExit banner is counterproductive to the goal of keeping Trump from the presidency.
Yes, Rhode Island is deep blue and a vote for Stein may be safe here, but against the broad and insidious influence of Trump, we shouldn't take any state for granted, especially with Clinton's high negatives and recent drop in the polls. So, instead of voting Green or staying home on election day, we should consider following Bernie's lead to vote Democrat in November. Bernie knows that this movement has now become about the long game. He has vowed to continue the Political Revolution, and the first step toward gaining ground is beating Donald Trump, because under a President Trump, there's no chance to pass any progressive legislation. I have no doubt that he'd veto anything he wants without a second thought.
There's nothing I'd love more than to see a Bernie Sanders presidency, or even Green Party viability. But second to that, I'll take Trump getting blown out of the water on election day. To vote Democrat is not to just reject Trump as a nominee, but to reject the hateful and powerful zeitgeist he's stirred up among a surprising number of voters in our country. That's where our choice as voters goes beyond voting against a candidate. It's about voting against what Trump has come to represent. Preventing the rightward march toward peril that Trump has inspired is absolutely imperative to continuing the experiment of American democracy, however flawed that experiment may be.
Protest the system, but support Clinton

,