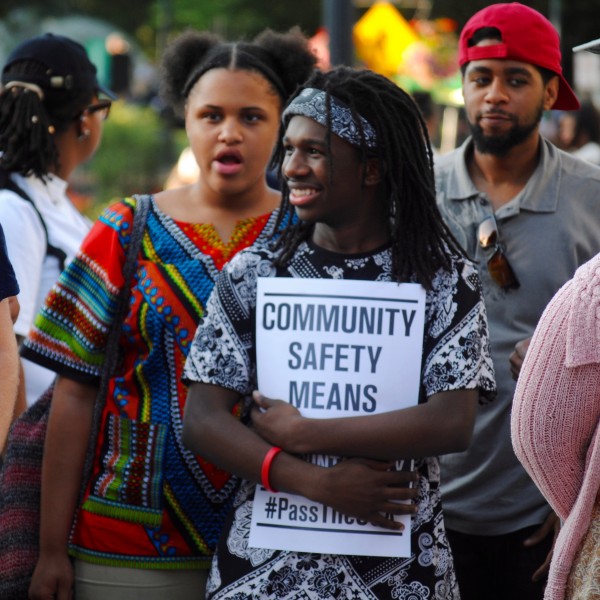 A subcommittee of the Providence City Council is slated to consider on September 1 the Community Safety Act – a proposed bill that would make police officers more accountable to the people they detain and reduce racial and other forms of discrimination.
A coalition of community groups called the Step Up Network have launched a campaign to promote the legislation – the group includes DARE, the American Friends Service Committee, Providence Youth Student Movement, the Olneyville Neighborhood Association and the White Noise Collective. On Thursday, a Black Lives Matter action called on the City Council to pass the CSA.
Providence Public Safety Commissioner Steve Pare does not support the Community Safety Act. RI Future has asked for an interview with Mayor Jorge Elorza about it. We will be reaching out to members of the City Council as well.
Click here to read the full text of the proposed Community Safety Act.
Providence City Council to consider Community Safety Act

,