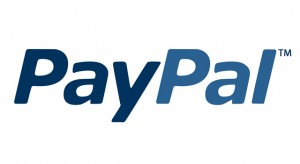 After I tweeted about it, Republican state Rep. Bobby Nardolillo wrote the governor about it, and the Providence Journal asked her about it, Gina Raimondo said she will invite to Rhode Island PayPal and other companies uncomfortable doing business in North Carolina because of a new law that legalizes discrimination against LGBTQ people.
"I am calling all of them" Raimondo said, according to a Providence Journal story. "I am saying to them we are a place of openness and tolerance in Rhode Island and it is a progressive place to start a business."
PayPal is on the list, Raimondo spokeswoman Marie Aberger told RI Future. "The Governor is constantly reaching out to pitch businesses looking to move or expand, and is reaching out to PayPal to urge them to take a look at Rhode Island now that they have cancelled plans in NC," she said in an email.
PayPal planned to move 400 jobs to Charlotte, North Carolina but rescinded after North Carolina passed a highly controversial law that strips discrimination protections for LGBTQ people and requires people to use public bathrooms that correspond to their birth gender. Other states, such as Montana, have already contacted PayPal.
While Raimondo touted Rhode Island's progressive values, she has yet to issue a public sector travel ban to North Carolina, according to the Providence Journal. "I don't oppose [a travel ban] per se, it's just that there are many ways to show your support for [lesbian, gay, bisexual, transgender] issues and we are taking other steps," Raimondo said according to the Providence Journal. "Other states are doing it as a gesture, a symbol to take a stand against that intolerance. We in Rhode Island are going to take a stand against it by showing that this is a place that embraces all people and is a place of freedom and tolerance."
Connecticut, New York, Vermont, Washington and Minnesota have all banned state sponsored travel to North Carolina, citing their inability to ensure the civil liberties of its employees and citizens in the Tar Heel state.
Raimondo will tell PayPal RI is 'progressive place' for business

,