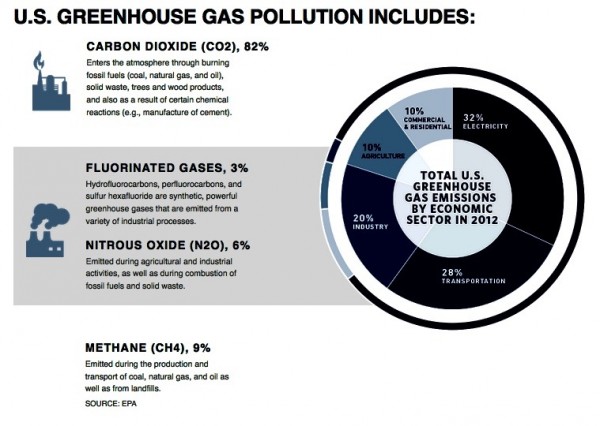 The world is still examining the nitty gritty of President Barrack Obama's Climate Change Action Plan. In the video that accompanies the announcement on whitehouse.gov, Obama can be seen touring a solar power plant. Windmills can be seen in some shots. The entire video, and the plan, seems to be about renewable power generation, like solar and wind.
Missing are examples of fossil fuel burning plants, except as cautionary images and examples of antiquated, dangerous technologies.
So why is Rhode Island building a natural gas energy plant in Burrillville?
Natural (or should I say Fracked) gas is mentioned twice on the whitehouse.gov page I linked to in this piece. It is mentioned as a source of carbon emissions, and as a source of methane. These are the very gases that are contributing to climate change.
Despite the president's leadership, Rhode Island, lead by Democratic Governor Gina Raimondo, has decided to invest in a 50 year plan to directly undermine efforts to prevent climate change. It's almost as if Rhode Island has decided to say "fuck you" to the future and to the very planet our children will inherit.
Calling the fracked gas plant a "'Next-Generation' Clean Energy Facility" is merely Orwellian Newspeak. Even if the plant were somehow able to produce carbon and methane at 10 percent of conventional natural gas plants, it will still be producing carbon and methane where previously there was none. It will be running on fracked gas, imported from not-so-distant environmental wastelands devastated by oil companies through pipelines made to enrich Saudi sheiks.
Building this plant is like investing in land line phone companies in 2005. It's the energy planet version of 38 Studios. When Governor Raimondo officially announces this plant at the Providence Chamber of Commerce, 30 Exchange Terrace, Providence RI, on Tuesday at 10am, she will be announcing a failure of leadership, a failure of vision, and a wasted opportunity.
This is not the future Rhode Island deserves.
In the video, Obama encourages us all to "remind everyone who represents you that protecting the world we leave to our children is a prerequisite for your vote."
You can remind Governor Raimondo tomorrow. See the Facebook event page here.
Raimondo's fracked gas plant and Obama's clean energy plan

,