Browse:
Home
/
Barrack Obama
By Steve Ahlquist on August 18, 2017
"That was a moment when the President of the United States should have had the ability and the willingness to look into a camera and say, 'This is disgraceful. The KKK and neo-Nazis and white supremacists do not belong on the streets of this city. They are undermining core American values,'" said Representative David Cicilline […]
Posted in Congress, Cumberland, Featured, National News, Politics, Race & Racism, Rhode Island | Tagged A Better Deal, Barrack Obama, David Cicilline, donald trump, Sebastian Gorka, Steve Bannon, Steven Miller | Leave a response
By Steve Ahlquist on June 2, 2017
National Gun Violence Prevention Day was inspired the friends of Hadiya Pendleton, a teen who marched in President Barrack Obama's second inaugural parade and was shot and killed a week later near her home in Chicago. Hadiya Pendleton would have turned 18 today.
Posted in Chicago, Criminal Justice, Domestic Violence, Featured, Gun Control, National News, News, Providence | Tagged Barrack Obama, Hadiya Pendleton, Jennifer Smith Boylan, jorge elorza, Marcia Ranglin-Vassell, National Gun Violence Awareness Day, Rhode Island Moms Demand Action | Leave a response
By Steve Ahlquist on May 18, 2017
"…I don't see Manning's commutation as a victory," said Coombs, "I see it as an unfortunate failure of military justice to do its job."
Posted in Criminal Justice, Defense, Featured, International News, Justice, LGBTQ, National News | Tagged Barrack Obama, Chelsea Manning, David Coombs, Edward Fitzpatrick, Espionage Act, Fort Leavenworth, Presidential Commutation, Randall Rose, Roger Williams University School of Law | Leave a response
By Steve Ahlquist on March 13, 2017
"But I was…" said Molly Henry.
"No. You cannot speak," insisted Providence City Councilor Terrence Hassett, "It's the rule of the chamber."
Posted in Activism, Climate, Corporate Greed, Energy, Environmental Racism, Featured, Infrastructure, National News, Photos, Providence, Video | Tagged Bakken Oil Field, bank of america, Barrack Obama, Brown University, Bryan Principe, Carmen Castillo, citizens bank, Dakota Access Pipeline, DAPL, donald trump, Elizabeth Hoover, Food and Water Watch, Jo-Ann Ryan, JP Morgan Chase, Kshama Sawant, Mary Kay Harris, Molly Henry, No DAPL RI, Providence City Council, Providence City Council Ordinance Committee, Randy Noka, seth yurdin, Sunoco Logistics Partners, Terrence Hassett, WBNA, West Broadway Neighborhood Association | Leave a response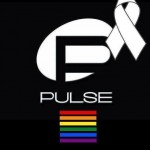 By Steve Ahlquist on June 13, 2016
Rhode Island responds to the Pulse tragedy.
Updated Monday, June13, 5pm
Posted in Gun Control, LGBTQ, News, State House | Tagged AIDS Project RI, Barrack Obama, David Cicilline, Gina Raimondo, jack reed, Nicholas Mattiello, Religious Coalition for a Violence-Free Rhode Island, Rhode Island Coalition Against Gun Violence, RI Pride, RICAGV | 1 Response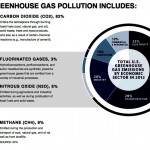 By Steve Ahlquist on August 4, 2015
"Building this plant is like investing in land line phone companies in 2005. When Gina Raimondo announces this plant at the Providence Chamber of Commerce, 30 Exchange Terrace, Providence RI, on Tuesday at 10am, she will be announcing a failure of leadership, a failure of vision, and a wasted opportunity."
Posted in Climate, Economics, Events, Featured | Tagged Barrack Obama, climate change, fracking, Gina Raimondo | 11 Responses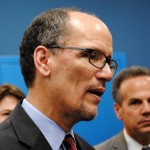 By Steve Ahlquist on April 25, 2015
"Paid leave is good for business and employees," said Cicilline, "Supporting programs like paid leave promotes [employee] retention, recruitment of employees and improves productivity."
Posted in Economics, Featured, National News, Rhode Island, Video, Women | Tagged Barrack Obama, David Cicilline, gayle goldin, george nee, Gold International Machinery, jack reed, James Langevin, Patrick Quinn, Rhode Island AFL-CIO, RI Department of Labor and Training, Scott Jensen, Tom Perez | 6 Responses